Sweet Potato Vegetarian Chili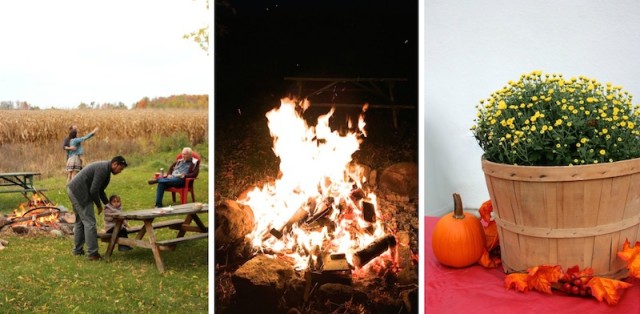 2 tbsp olive oil
2 sweet potatoes, peeled and chopped
1 cup chopped onion (about 1 large onion)
1 cup chopped carrot (about 2 medium carrots)
2 stalks celery, chopped
2 large bell peppers, chopped
4 cloves garlic, minced
2 tbsp chili powder
2 tsp cumin
1-1/2 tsp paprika
1 tsp oregano
1 tsp salt
½ tsp pepper
1 bay leaf
1 (28 oz) can crushed tomatoes
1 (15 oz) can red beans, drained and rinsed
1 (15 oz) can black beans, drained and rinsed
1 (15 oz) can chickpeas, drained and rinsed
1 can green chilies
2 cups vegetable broth or water
toppings: shredded cheese, sour cream, cilantro and tortilla chips
Heat oil in a large pot over medium-high heat. Sauté sweet potatoes, onions, carrots and celery for 6-8 minutes or until onions are soft.
Add garlic and peppers and sauté for another minute.
Add seasonings, tomatoes, beans, green chilies and broth. Stir to combine. Bring to a boil, then reduce to low heat and simmer for 30-40 minutes or until sweet potatoes are soft.
Serve with your favourite toppings - shredded cheese, sour cream, cilantro and tortilla chips.
Store in the fridge for up to 5 days on in the freezer for up to 3 months.
Recipe by
Life at Cloverhill
at https://lifeatcloverhill.com/2016/10/sweet-potato-vegetarian-chili-our-2016-harvest-bonfire.html