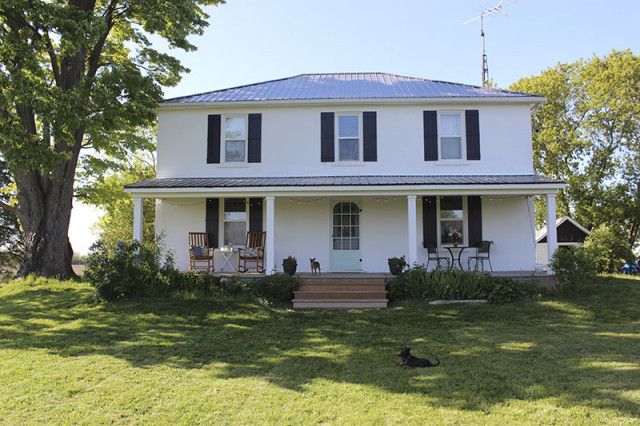 When we moved into Cloverhill Farmhouse two years ago, I'm so glad we took the time to restore the front porch. Using old photos we'd found of the house and inspiration from similar houses, we came up with a clean design that worked with our plans to fix the porch roof with four new posts and a new beam.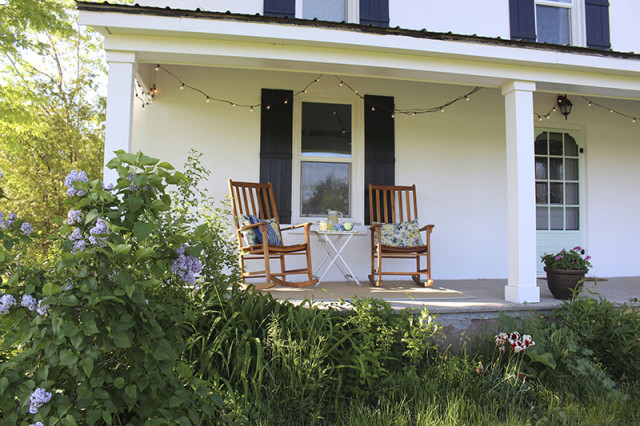 It really does become an extension of our living space in the warmer months, and we love to sit out here in our big rocking chairs, looking out over the fields across the way.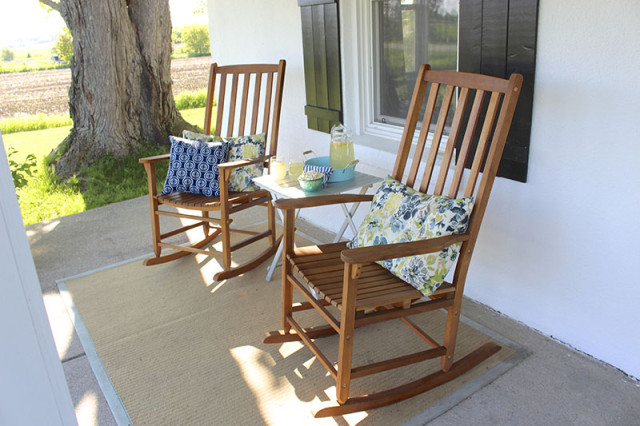 For all the jokes about growing old together in our rocking chairs on the porch, I love having them on the porch and people gravitate towards them. Wayfair.ca has so many great outdoor rocking chairs to fit any space. When Lucy was a newborn last summer, my mom would come over to watch her while I had a shower or tidied up the house, and this is always where I'd find them.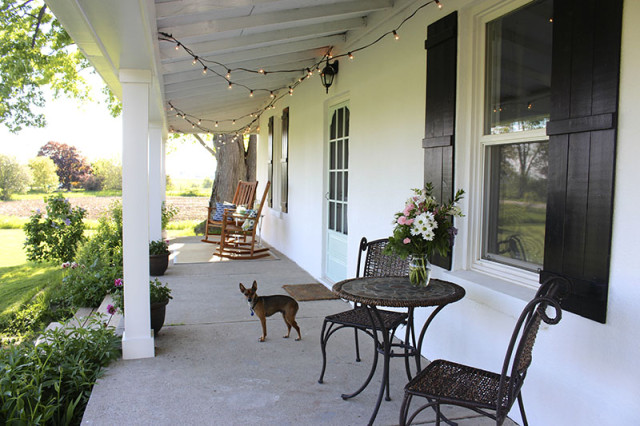 Come nighttime we found that it was getting too dark to sit out here very long, so this year I found some fun string lights to brighten up the space. You can find similar globe string lights on sale at Wayfair.ca right now, along with many of their outdoor lighting solutions.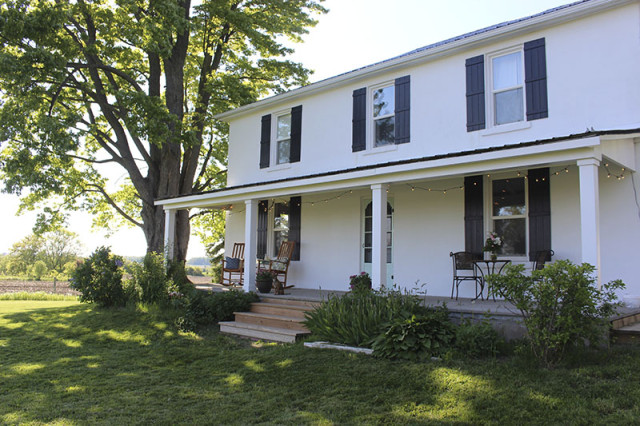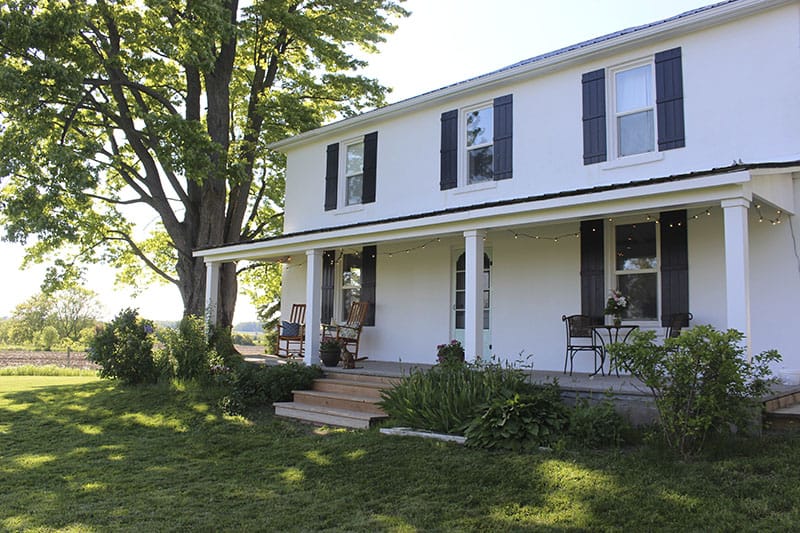 In the day, the lights are a fun touch when we're entertaining family and friends…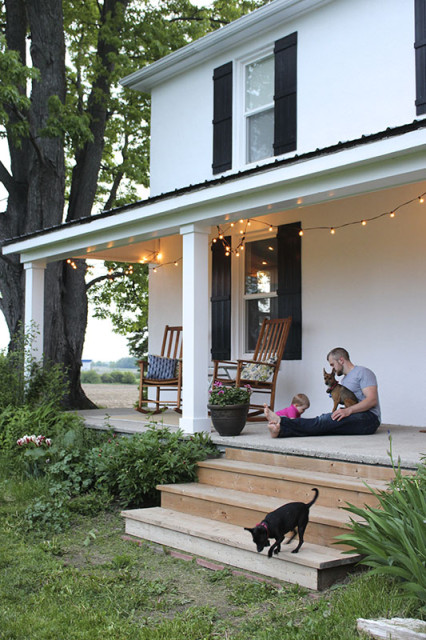 …and as the evening sets in, they provide a lovely warm glow. As you can see, everyone loves hanging out on the porch.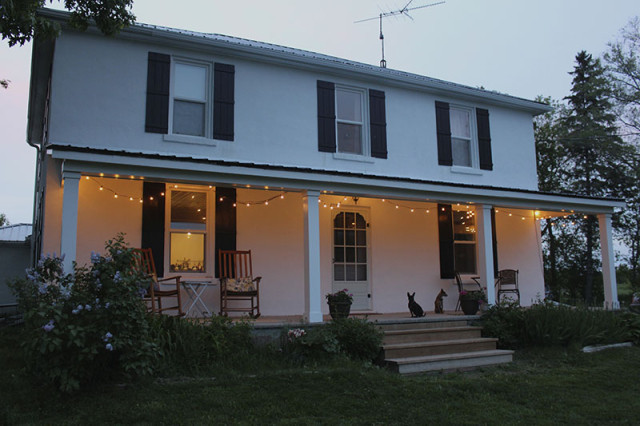 After dark, they transform the porch into the perfect place for a cool drink on a hot summer night.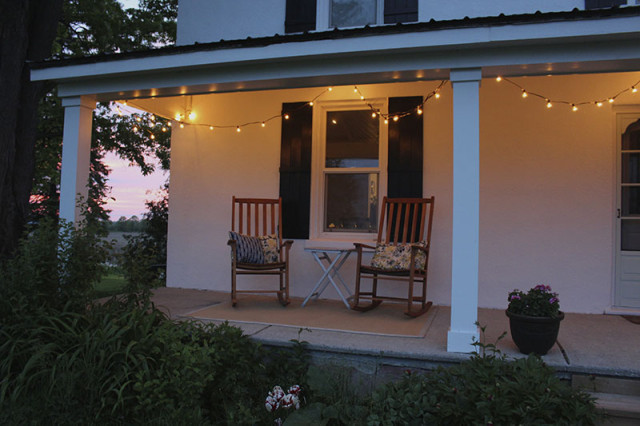 I can see us entertaining out here so much more this summer, now that we will actually be able to see each other's faces. I never realized how dark it can get at night until we moved out to the country, ha!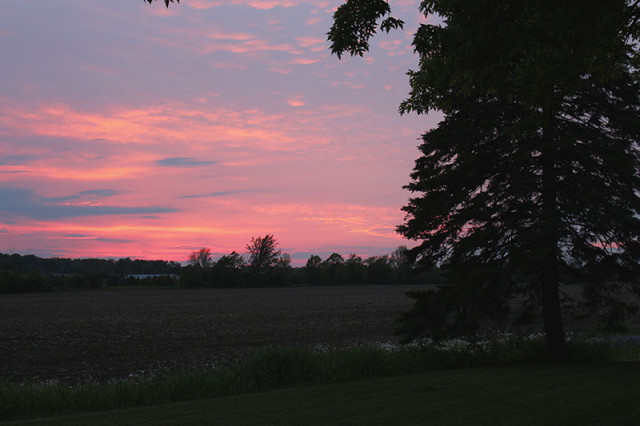 I'm so glad to have these summertime cotton candy sunsets back. They're always the most brilliant in the warmer months, and one of the things we love best about sitting out in the evenings.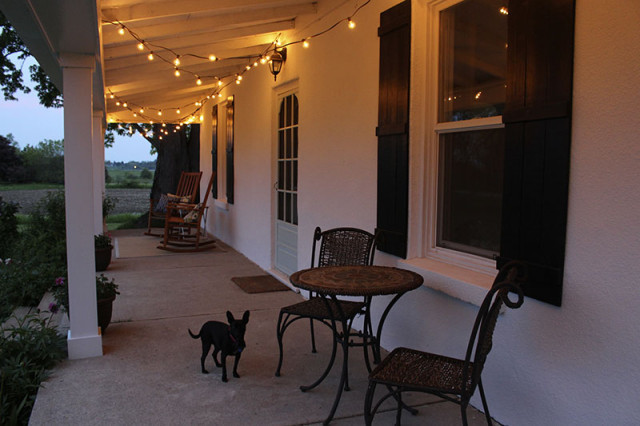 It doesn't take much to transform a simple space into a summer oasis. You can see some of my favourite summertime porch picks from Wayfair.ca below. If you need me, I'll be out here with a tall glass of lemonade all summer 🙂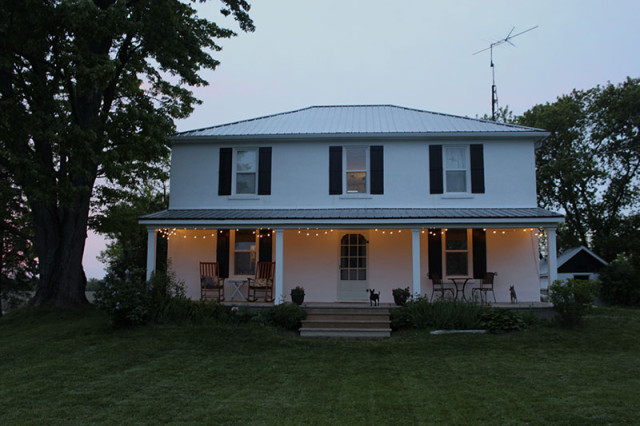 SHOP THE LOOK AT WAYFAIR.CA
Disclosure: This post is sponsored by Wayfair.ca. As a member of Wayfair's Homemakers Program, I receive compensation in order to write a feature. As always, all thoughts and opinions are my own.