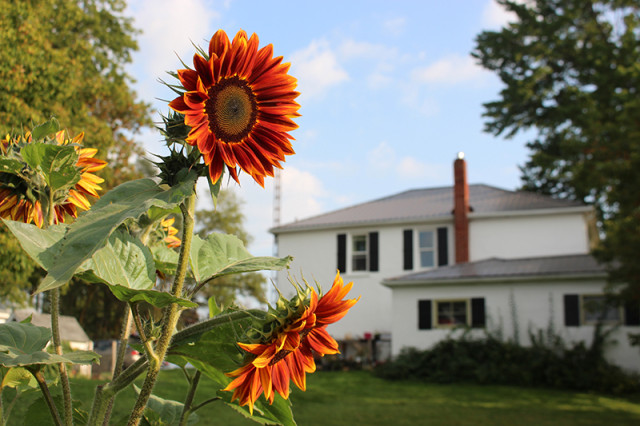 We've had an incredible second season of Cloverhill Flowers and things are finally starting to wind down. I put together a little vlog this week of some of the things we've been up to. (You can find it at the bottom of this post).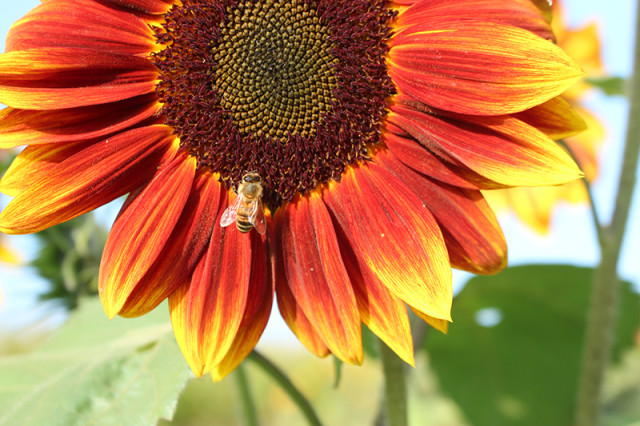 The bees, butterflies, and birds are trying to get everything out of the field that they can, and we are too. Every time I think there can't be any more flowers let, I somehow manage to harvest another bucket. We really have been so fortunate to have a bountiful field this year.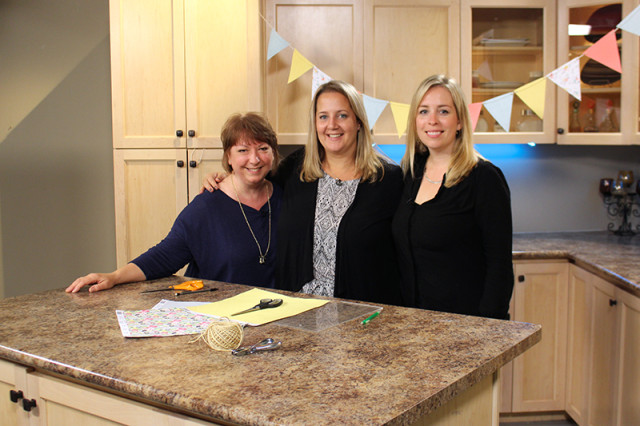 I took a little break from flowers one day to go to a local TV station and shoot a few crafts and recipes for them to use this fall. It was so much fun to share them in a completely different setting. I'll be sure to mention on Instagram when the show is airing. I actually did a live show this morning for them as well!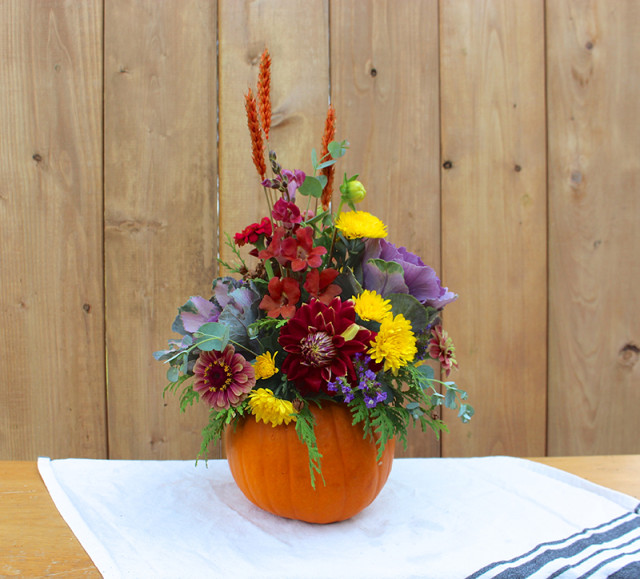 My mom and I have been busy getting ready for our biggest fall event this week – Thanksgiving Pumpkin Arrangements!! Even my brother has been wrangled in to help us drill the holes in the pumpkins.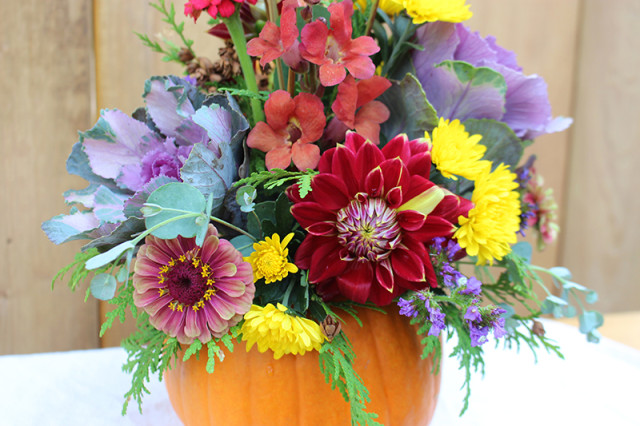 I shared the tutorial on the blog a few years ago and I love getting emails from people who have made their own. We have sold them the last few years for Cloverhill Flowers and have had to set a limit so that we don't overdo it. After cutting dozens of pumpkins, your hands really do start to look orange.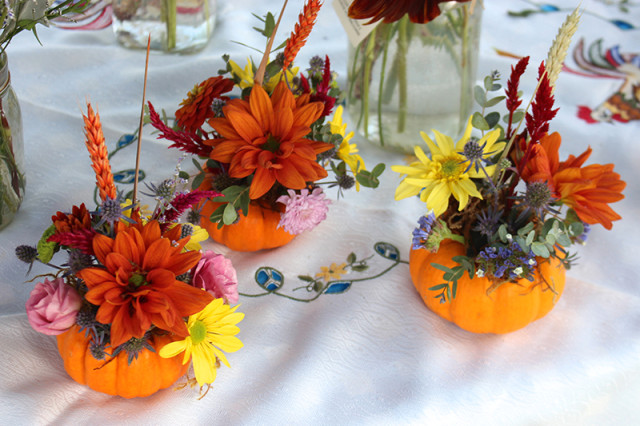 These adorable mini pumpkin arrangements were just meant to be a fun little thing to take with us to a harvest festival we went to, but they ended up selling like hot cakes. We've had so many orders for these cute little guys for Thanksgiving too.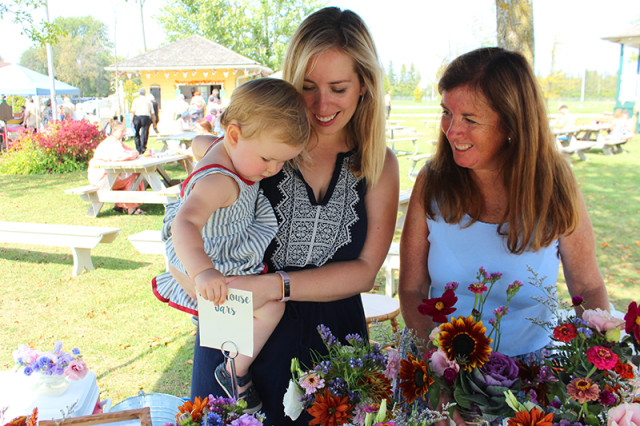 It was nice to get out to the harvest festival and have a change of scenery from our usual market location. We met some new customers and saw lots of familiar faces too. It took place in the cutest pioneer village, so you know we had lots of fun wandering around together.
You can watch the vlog here, or head over to our Life at Cloverhill YouTube Channel. Don't forget to subscribe to the channel to get all the latest videos!