Over the weekend Garrett was a total sweetheart and surprised me by cleaning all our baseboard heaters in the apartment while I was still up at my parents' for Thanksgiving weekend. It was so nice to come home to a cozy apartment on Sunday night. It got me thinking about all the seasonal chores we have to do, as well as giving everything a thorough cleaning. I'm starting my deep clean now so that as the holiday season gets busier and busier, it's one less thing to worry about. Then I'll just need to keep the apartment fairly tidy and do my regular cleaning.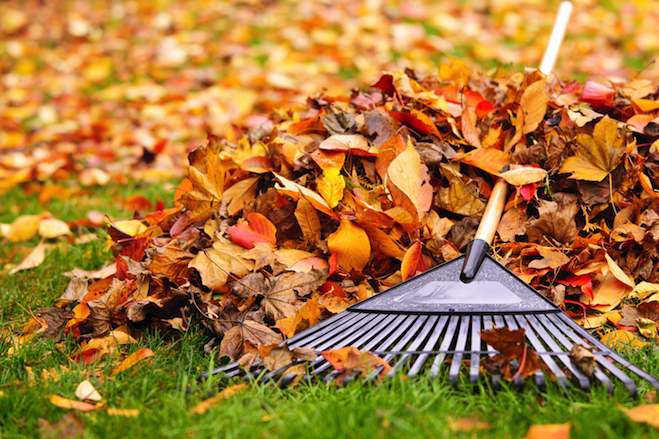 This Fall Cleaning Checklist is similar to my Spring Cleaning Checklist, but with some seasonally appropriate additions like updating your Emergency Kit, getting your car ready for winter and preparing for the impending snowy weather. Little things like changing air filters, checking the caulking around windows and replacing weather seals can make a big difference in your winter heating bills too.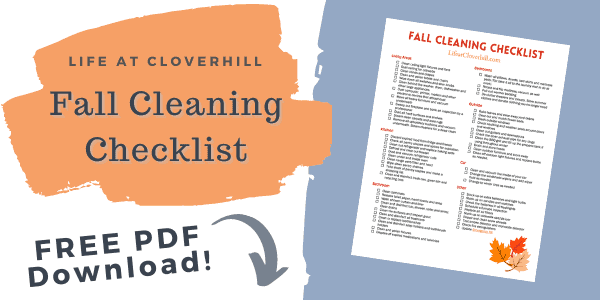 Helpful Tips for Fall Cleaning:
1. Set Aside Time: Be realistic with how long it will take for your home's size. A single weekend isn't going to cut it. Break it up into a few weekends, or take on smaller tasks on weeknights. Make this a family affair and get everyone involved.
2. Make a Repair List as you go: You'll find small repairs and touch ups as you go along, so keep a notepad with you to make a list for yourself (or in our case, our landlord). But don't stop and take care of them right now – focus on getting the cleaning done first or you'll get sidetracked.
3. Plan Easy Meals: Now is the time to dig out the slow cooker or use some freezer meals.
4. Set up "Donate", "Repair" and "Return" Bins: As soon as you spot something for one of these bins, drop it in. Schedule a day to do returns, drop off donations and take things in for repairs you can't do yourself.
5. Don't beat yourself up if you don't get it all done: I honestly have never completed everything on the list, but I aim for 100% and usually fall at about 80%.
6. Blast Some Tunes: Get some great music playing while you're working!
Be sure to check out some of my other Cleaning & Organizing posts for more helpful hints!
Happy Cleaning!