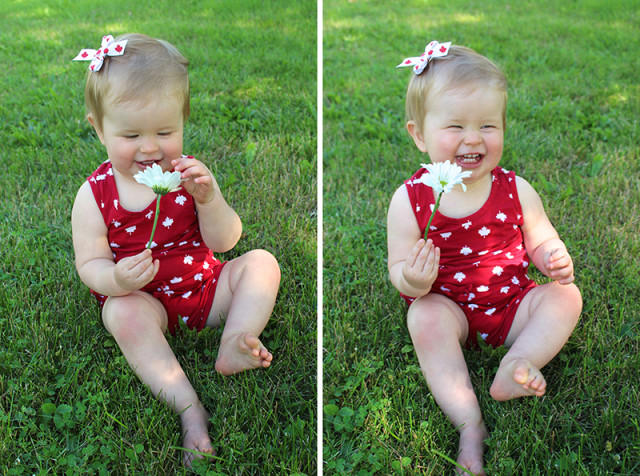 Today our beautiful, strong and free country turns 150! Despite the rainy weather they're calling for, we plan to celebrate all weekend with family and friends. This little cutie was excited for a break in the rain to hang out in the yard and wear this adorable maple leaf romper she got for her birthday.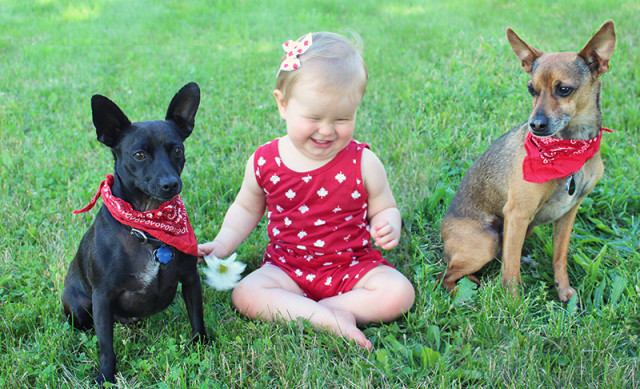 I was even able to convince Cola and Whiskey to hang out with her for a minute…before she started trying to give them kisses and not-so-gentle pats on the head (we're working on it, ha!)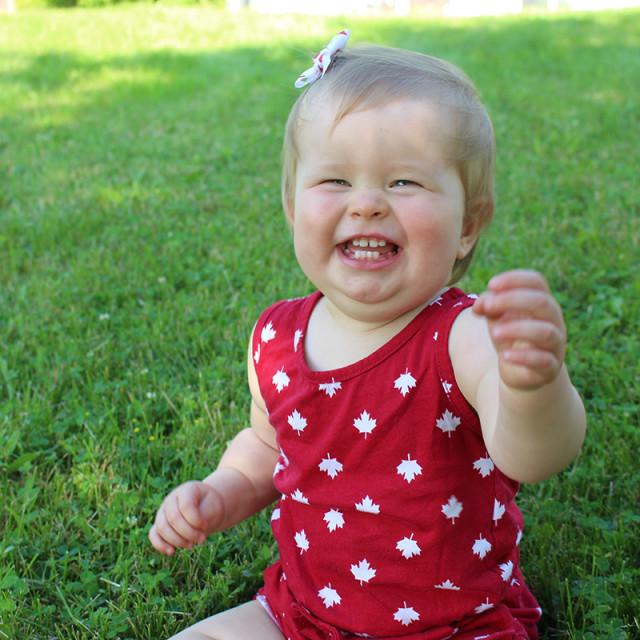 To all my Canadian family and friends out there, I hope you have a wonderful weekend celebrating this great country we live in. And a Happy July 4th weekend to our American neighbours to the South as well!