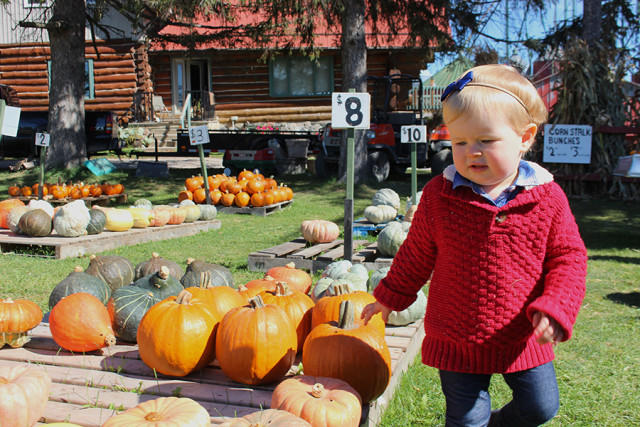 Family-filled holiday weekends like we just had are always my favourite, especially now that we have Lucy.  She was right in her element with all the family around..and food, ha! I've put together a vlog of our weekend at the bottom of this post and on my YouTube channel.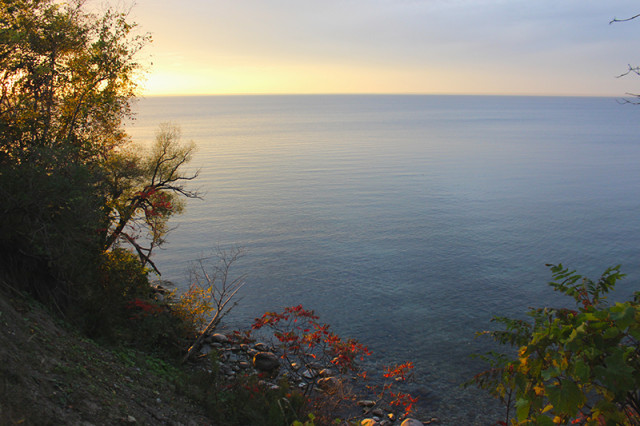 On Saturday, we went to my aunt and uncle's cottage for a lovely turkey dinner. A bunch of us went on a walk before the meal to work up an appetite and enjoy the beautiful weather we were having.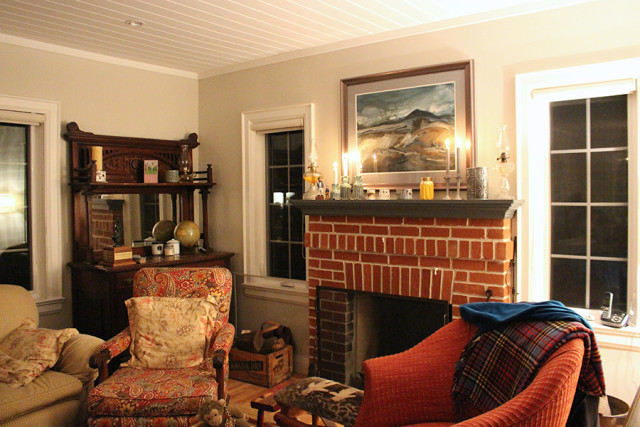 We came back to a cozy cottage and a delicious meal. My aunt makes one of the best turkeys. So good.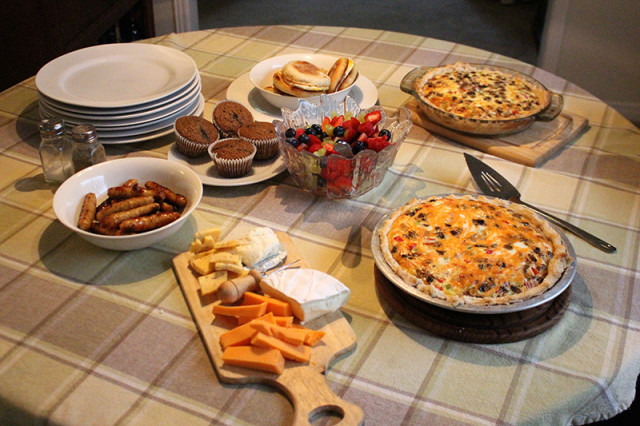 On Sunday morning we went over to my parents' house for a big Thanksgiving brunch. My mom made a full spread, including pumpkin pie! We all couldn't resist a little slice. We came back home in the afternoon to let Lucy nap while we tidied up the house and worked on some projects around the yard.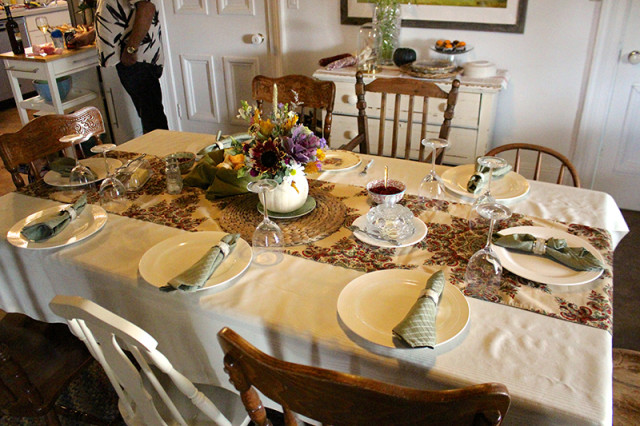 Then on Monday, we had Garrett's side of the family over for a nice Thanksgiving lunch. I made my family's favourite bacon-wrapped turkey, macaroni and cheese and vegetarian stuffing recipes and everyone else brought some delicious side dishes. We had a great time and Garrett's grandmother relished spending time with Lucy.
Here's this week's vlog. I hope you enjoy it!: