This is a sponsored post written by me on behalf of Culligan for IZEA. All opinions are 100% mine.
When we first moved into our farmhouse, we had no idea what to expect with living on a well. Garrett and I both grew up with town water and were unprepared for what we could be dealing with. Initially, we installed a UV light to kill potential bacteria and a 5-micron filter to get rid of some of the impurities. I have always had to do monthly vinegar washes of our appliances and kettle, along with a vinegar soak of our faucets and sinks, but it took so much time and cleaning products to keep things in working order.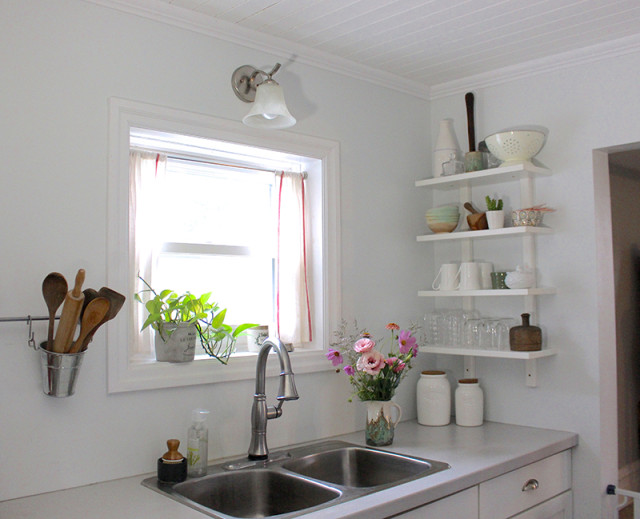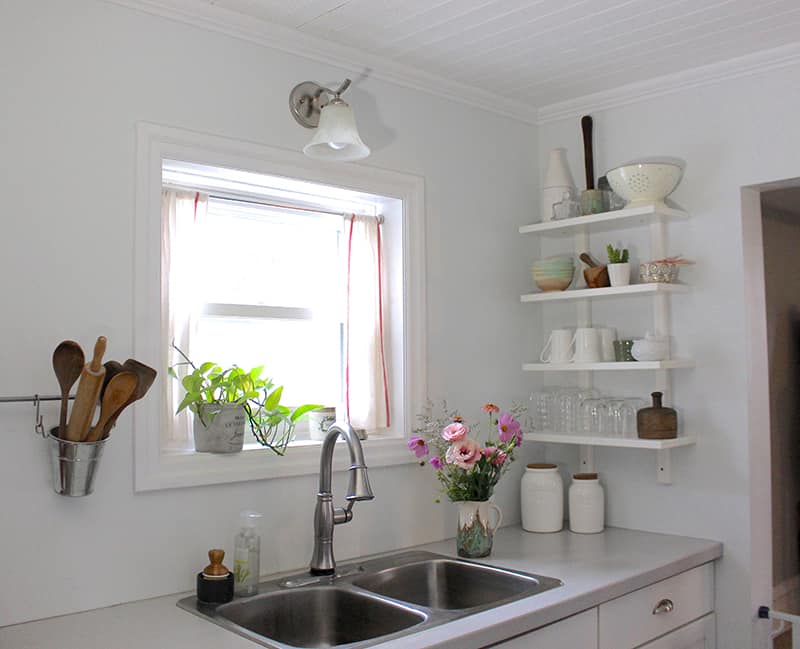 We recently had a Culligan Water System installed and it has completely changed the way we handle water in our home. After two weeks, I've noticed some big changes – we have an endless supply of fresh clean water, there is no mineral build up in our kettle or around the sink, and we're actually using less soap and cleaning products.
The whole process of installing the system was incredibly easy. Our local Culligan representative came out to test our water and determine what we needed. At first, we'd just planned to add the Culligan Aqua-Cleer Reverse Osmosis System in the kitchen, but he was able to quickly identify that we needed a water softener too. With over 80 years in the business, Culligan has the products and expertise to handle whatever your water needs are.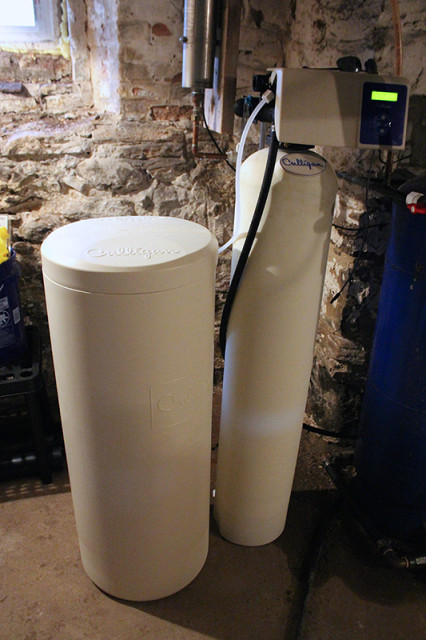 Before he'd even left the driveway, their technician team was calling me to book a day to install the new systems. So fast! The install went smoothly and within a few short hours, we had crisp, clean water coming through.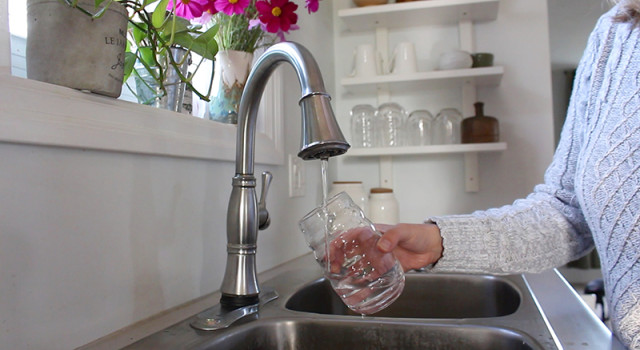 The Culligan Aqua-Cleer Reverse Osmosis System is great for not only drinking water but also for filling pots and washing produce. I love the convenience of always having good drinking water on hand.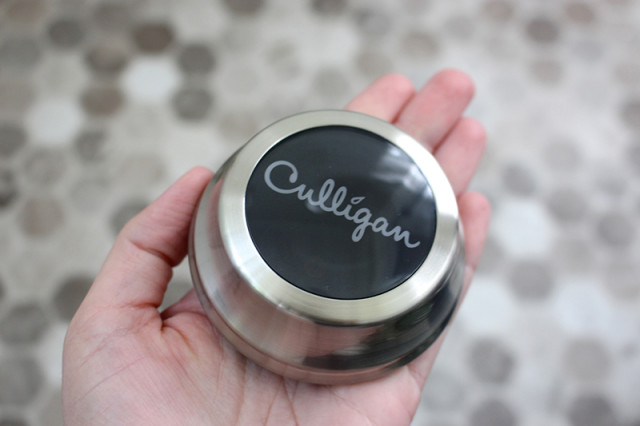 With the Culligan ClearLink Pro there was no need to drill a separate hole for the system – it is cut into our existing cold water line and I just have to push this Culligan wireless button to activate the reverse osmosis water. SO easy!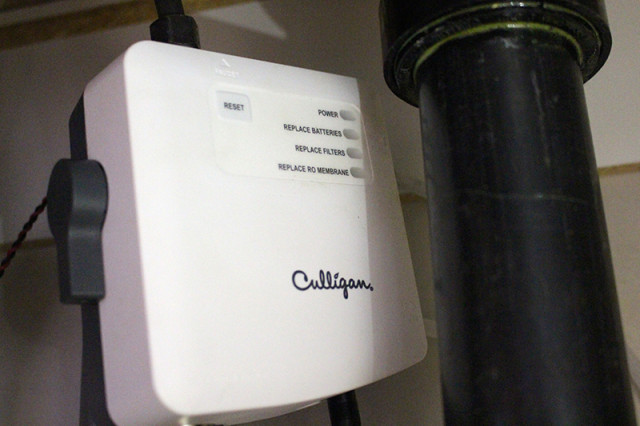 The signal box is under the sink and the reverse osmosis filters are in our basement. It takes up very little space under the sink and you'd never even notice it was there if you weren't looking for it.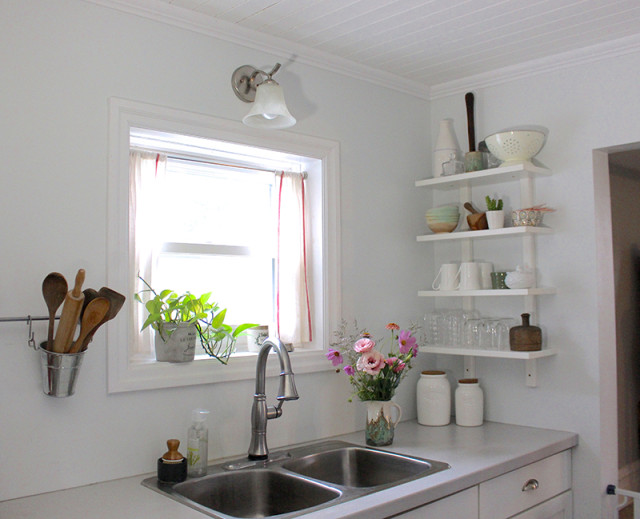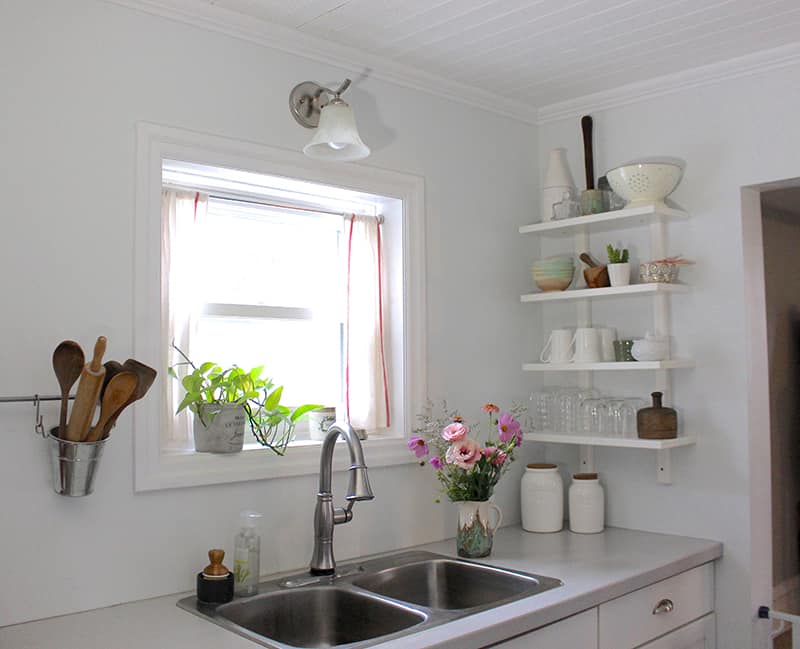 Now that we have Lucy, knowing that our water is safe to drink and gentle on our skin is something very important to us. It was an easy process to get it installed and we're loving the results. I encourage you to give Culligan a call and book your own free in-home water testing.