Disclaimer: This post is sponsored by Pampers. All opinions are my own and I only work with brands I genuinely love.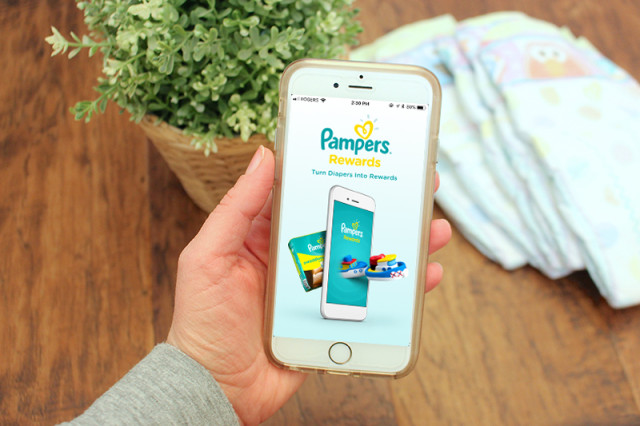 Like most parents, I've purchased MANY diapers and wipes over the last 20 months. That's why I was so excited when a friend told me early on about the Pampers Rewards App. It takes your diaper and wipe purchases and turns them into great rewards. Who doesn't love getting rewards for something they were going to do anyways? Pampers Rewards quickly became my MUST-HAVE parenting app and a total #momhack! I mentioned back in January it was one of my easy ways to save in the New Year.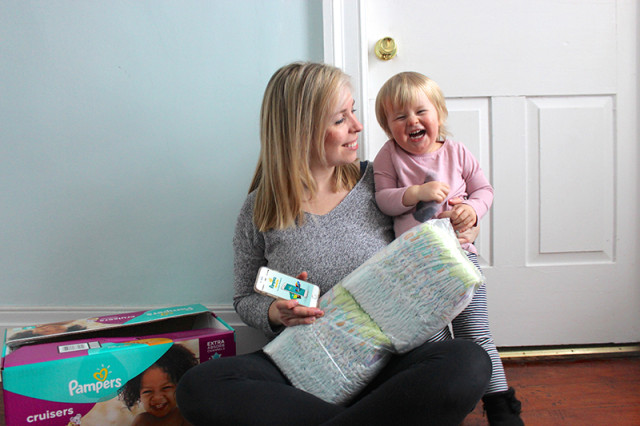 Pampers Rewards is a loyalty program app that has been available in Canada and the US for a long time. Last year they updated it to make it even better with the latest Pampers Rewards app, available on iPhone and Android. It's free to join and you get 100 points right away for signing up.
With the Pampers Rewards app, you can quickly scan new codes, check your points balance, look up the rewards catalogue and get special offers. Any time you buy Pampers products, from diapers and wipes to Easy Ups and Splashers, you can collect points on the packaging and use them to redeem rewards. You won't believe how fast they accumulate.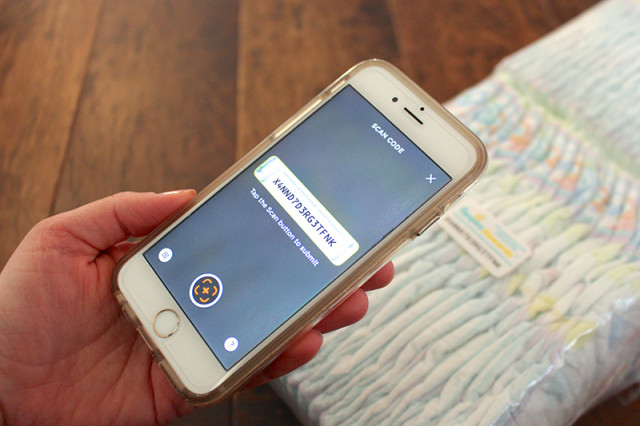 The app was updated last year to include a new scanner feature, which means inputting your codes just got even easier. Instead of typing in all the long codes like you used to have to, now you can scan all your purchases quickly.
It's as easy as opening the Pampers Rewards app on your phone, putting the code in the yellow scanning area and tapping the orange capture button at the bottom to input the code. Once you confirm the code is correct, you can submit it and receive a confirmation that your submission has gone through. At any time, you can check in to see how many points you've accumulated and see the available rewards.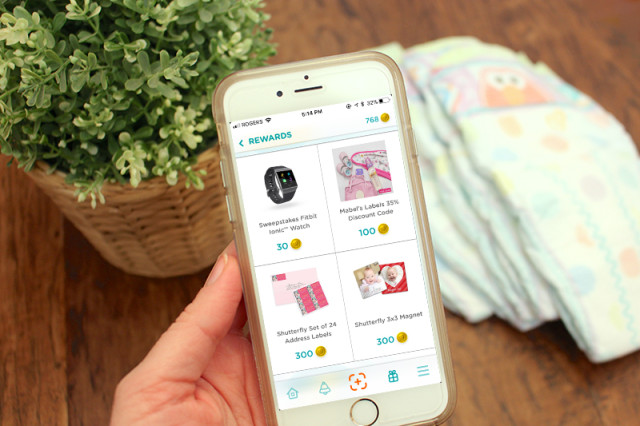 The app allows you to collect points on all your Pampers purchases and then redeem them for rewards, such as toys, books, discounts on diapers, and charitable donations. You can even get Shutterfly goods, like cards, photobooks and prints.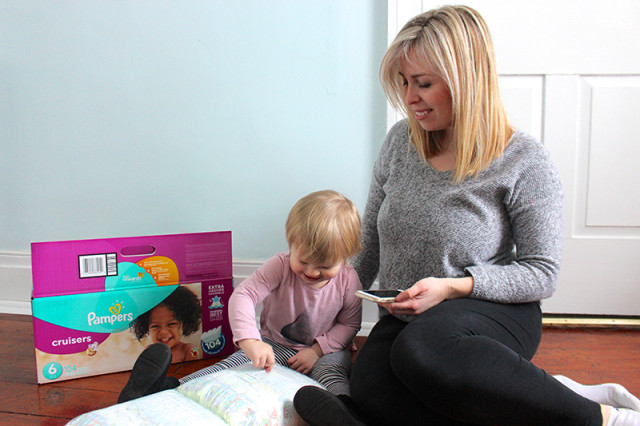 Diapers are a necessity for any baby and using Pampers Rewards to collect points on a purchase you'd already be making and redeem rewards the whole family can use feels like a no-brainer. Download this free app today and start earning points.
It's free to join Pampers Rewards and just for joining you will get 100 points! Simply:
1. Download the Pampers Rewards App and sign up
2. Use the app to scan the codes inside every Pampers pack to earn points
3. Redeem points for great gifts and rewards from the catalogue for you and your 
whole family