Nothing beats a good old-fashioned dessert and this Classic Rhubarb Crisp is just the kind of thing your grandmother would make. With its crunchy golden topping and tart rhubarb filling, it's the perfect easy dessert idea for summer.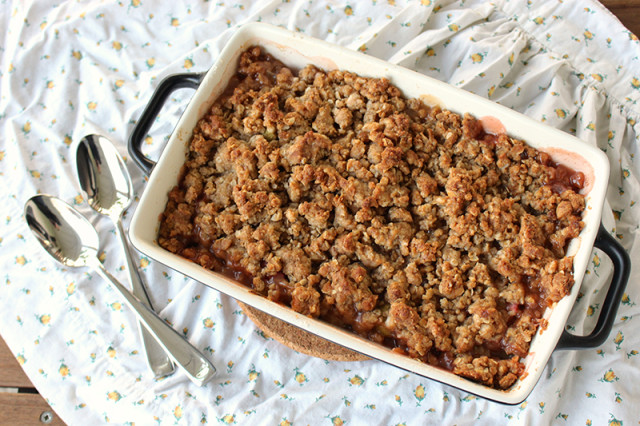 Rhubarb is one of the first things to come into season here in Ontario and it always makes for the best sweet-tart dishes. Garrett's uncle brought us over a huge armload of rhubarb and I knew right away that I needed to make us a traditional crisp to enjoy for dessert on our front porch. I love a good crisp, with its soft filling and crunchy oatmeal topping – and you always need to have a scoop of vanilla ice cream right on top!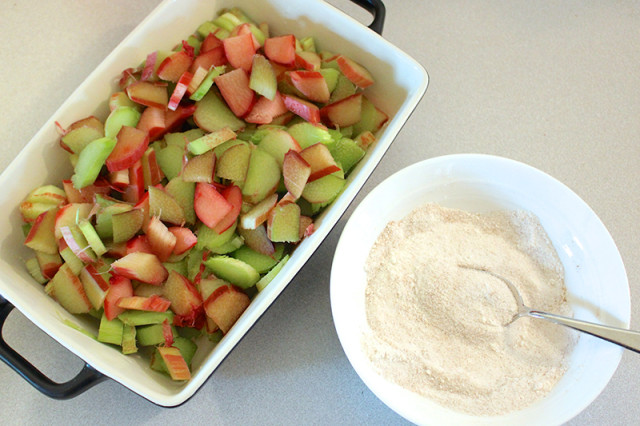 Another reason I love crisps is that they are just so easy to pull together, even if you're doing it last minute. I chopped up the rest of the rhubarb and flash froze it to make crisps, pies, muffins, and loaves throughout the winter months. You never know when the need for a Classic Rhubarb Crisp strikes!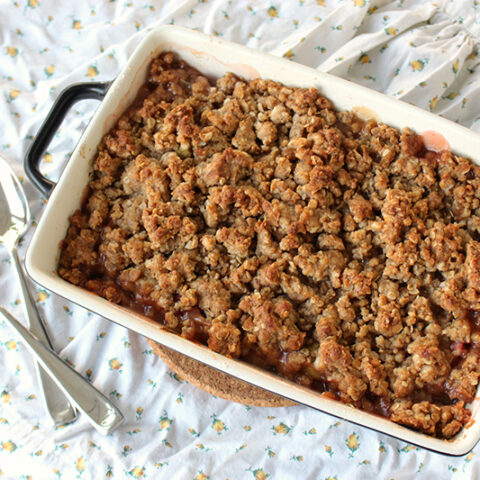 Classic Rhubarb Crisp
Ingredients
Filling:
6 cups rhubarb, trimmed and cut into 1/2 inch pieces (approx 1.5 lb)
3/4 cup sugar
1/4 cup flour
1/2 tsp cinnamon
Topping:
1 cup flour
3/4 cup rolled oats
3/4 cup packed brown sugar
1/2 cup butter, melted
Instructions
Combine rhubarb, sugar, flour and cinnamon in a mixing bowl and transfer into a greased 2 quart baking dish.
Combine flour, brown sugar, rolled oats and melted butter and sprinkle mixture over rhubarb in baking dish.
Bake at 375°F until golden brown, about 30-35 minutes.
Serve warm with vanilla ice cream or freshly whipped cream.