Disclaimer: We were kindly given tickets by Dutch Wonderland. All thoughts and opinions are my own. We had a great time and would highly recommend it to any families.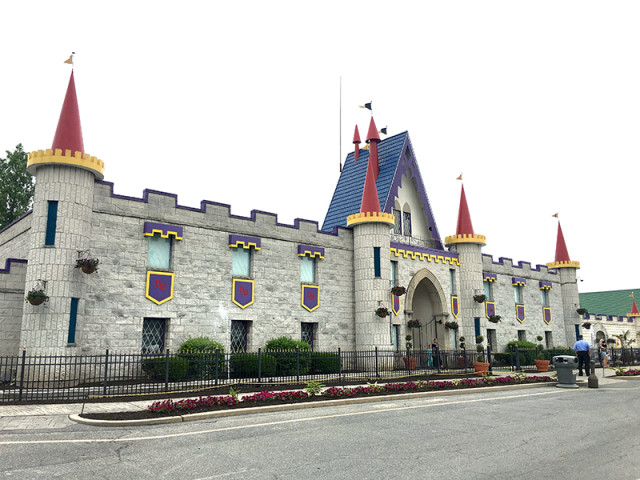 Last week I shared the first stop of our road trip through Pennsylvania, and today I'm back with another GREAT place for families to visit – Dutch Wonderland! When I was looking for places to visit in the Lancaster, Pennsylvania area, this amusement park kept coming up on everyone's recommendations and I can see why. Surrounded by beautiful farmland, this adorable park has over 30 rides (including a water park) all aimed at young children and their families. *Psst – there is a special discount code at the end of this post!*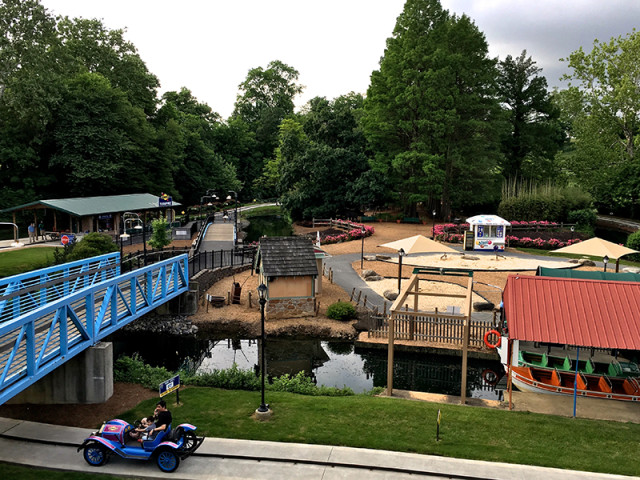 We were really impressed with not only how clean and well-kept everything was, but also the variety of rides for all different height requirements.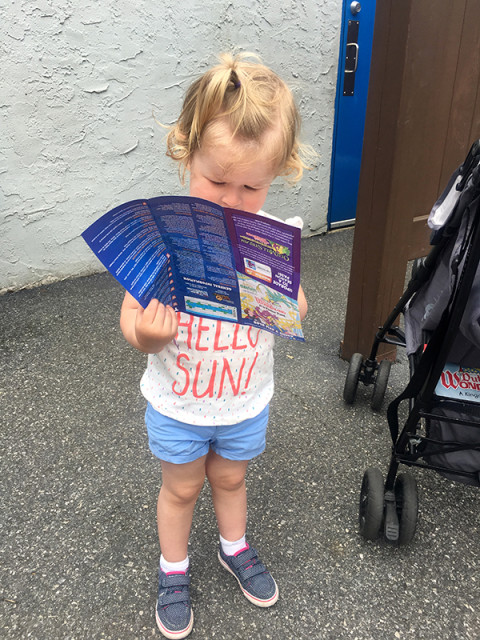 Even at two years old, Lucy was able to ride on almost all the rides and everything was close enough together that we could easily walk from one to the next with her.
At first, I was worried there wouldn't be many rides I could go on with her because I'm pregnant, but there were plenty that I could enjoy with her.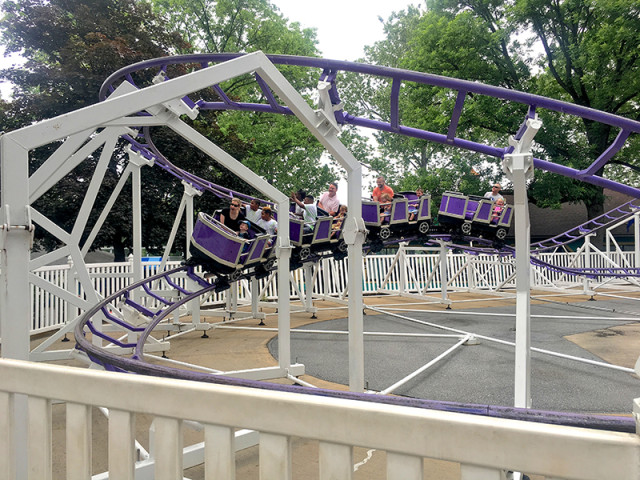 And Garrett was happy to take her on the ones that I couldn't. Our little daredevil came off this rollercoaster with a big grin on her face, saying "Again Daddy, again!"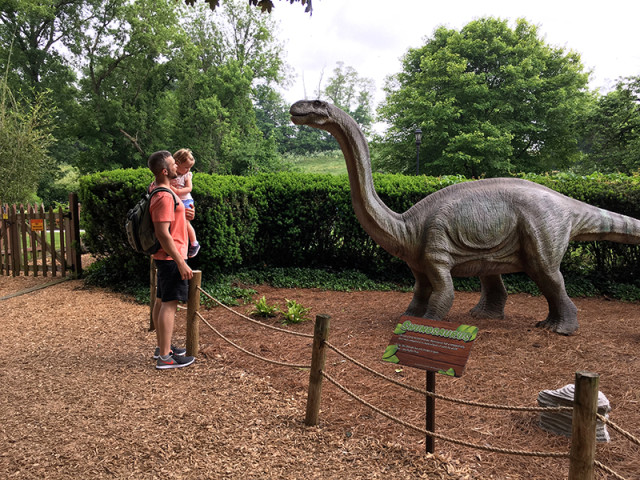 They also had a shaded area where we could walk around and look at dinosaurs on display. Lucy was right into pushing the buttons to make them move around.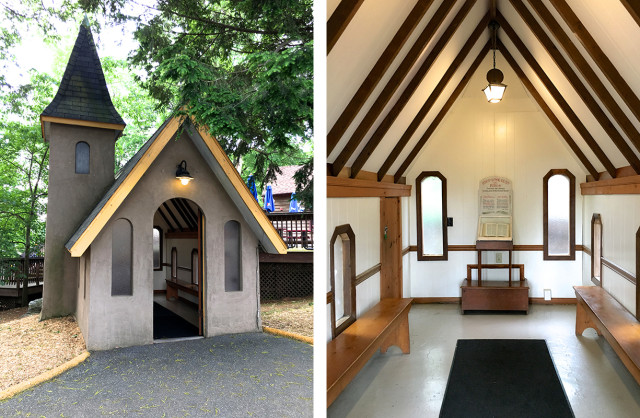 And how adorable is this kid-sized chapel? There were little things like this all around the park.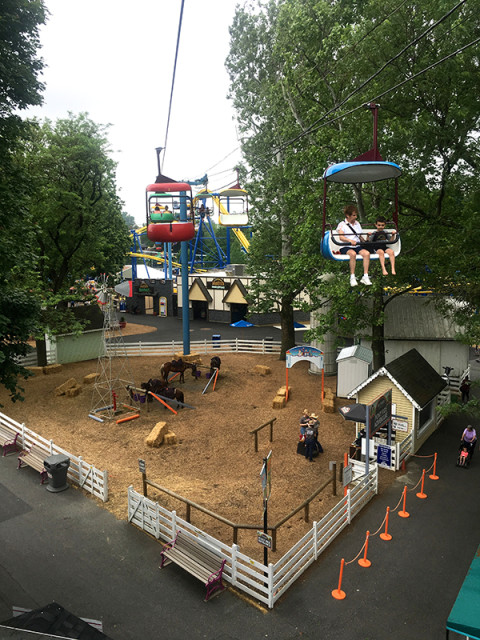 We got a great view from this lift ride that went up over the park, going right by their new rollercoaster, Merlin's Mayhem.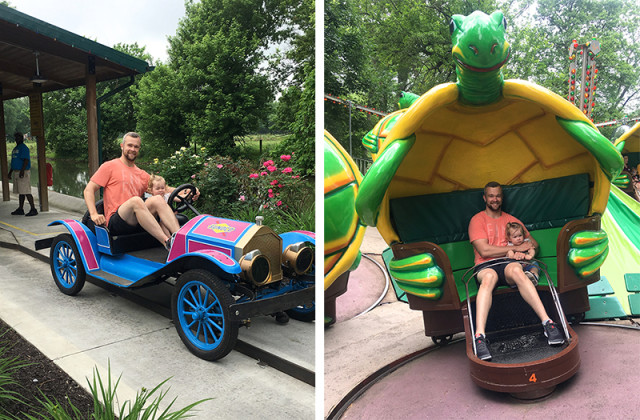 The park opened at 10 am, and we fit in plenty of rides before lunchtime (lots of food options throughout). We left the park for an afternoon nap at our hotel, then came back in the late afternoon to enjoy the water park and a few more rides, including a birds-eye view of the park from their monorail.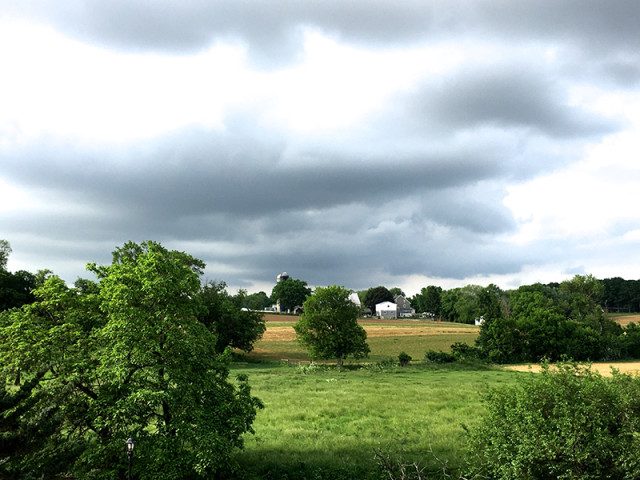 It was a great way to view some of the beautiful farms all around the park.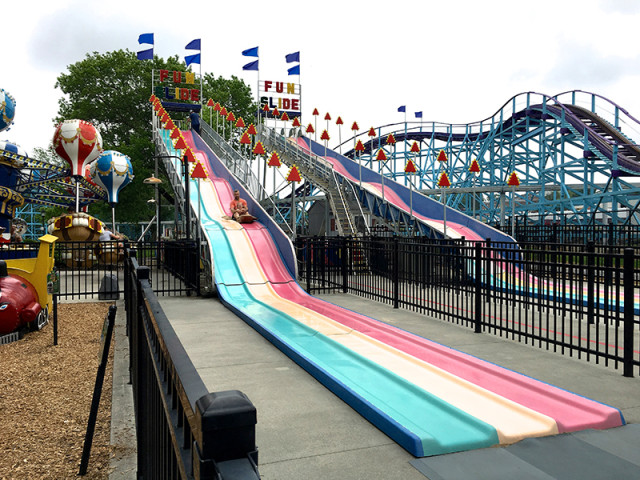 I loved the fun retro rides they had too, like this big slide from when the park opened in the 1960s. Lucy would have gone on this a dozen times if we'd let her, ha! If we'd had more time I would have loved to catch some of their live performances too.
If you're looking for something fun to do with your family this summer, check out Dutch Wonderland in Lancaster, Pennsylvania. Use code summerblog18 to get $4.00 off your ticket!