A couple of months ago I shared my DIY Summer Cell Phone Case for the Makeful Challenge and had so much fun getting creative. It was just the push that I needed to throw myself into making something!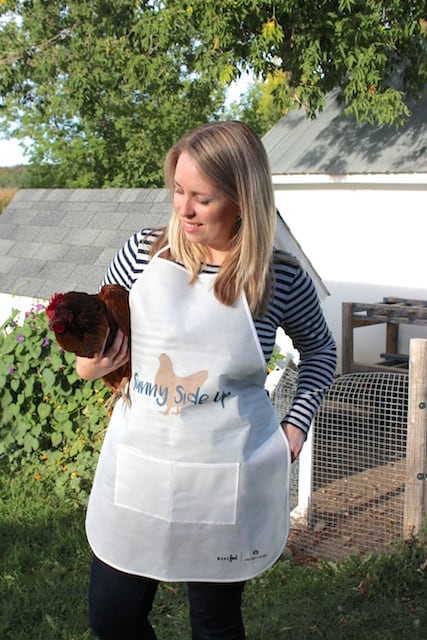 This time around it was aprons and I took some inspiration from our backyard chickens to put together this "Sunny Side Up" design.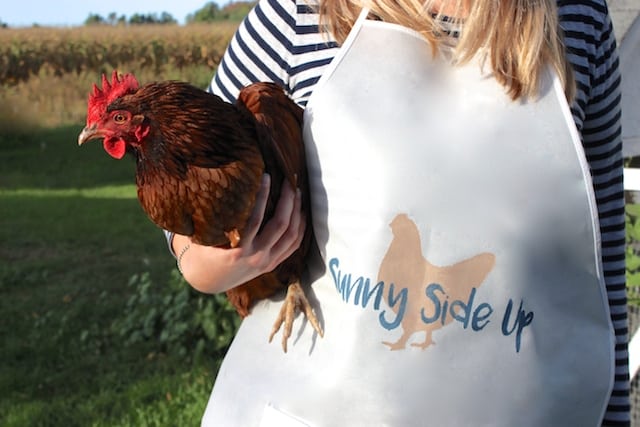 Our chickens are still laying three to four eggs every day. I'd been looking for a simple way to carry them back to the kitchen after I've collected them with a baby in my arms, and this apron fits the job perfectly!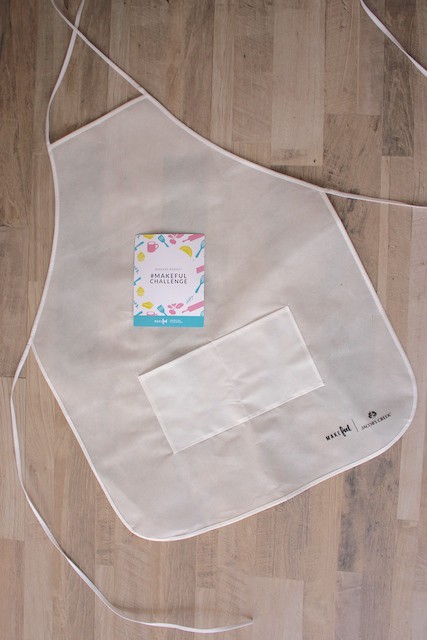 I was sent the apron by Makeful and Jacob's Creek for this month's Makeful Challenge.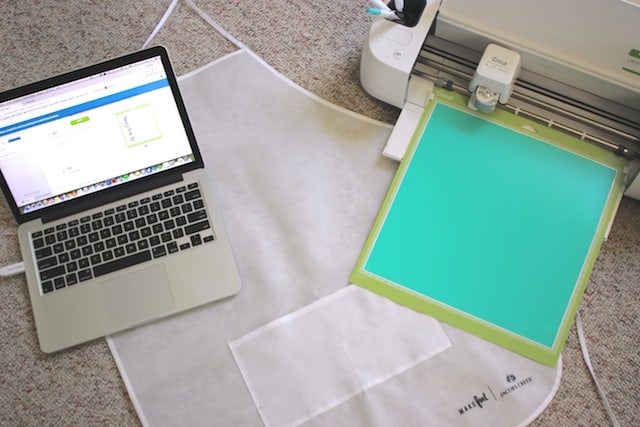 I received a Cricut electronic cutting machine while I was at the BlogPodium conference last weekend and I was just itching to find a project to test it out on. I decided to make a stencil using the vinyl and paint a design onto the apron.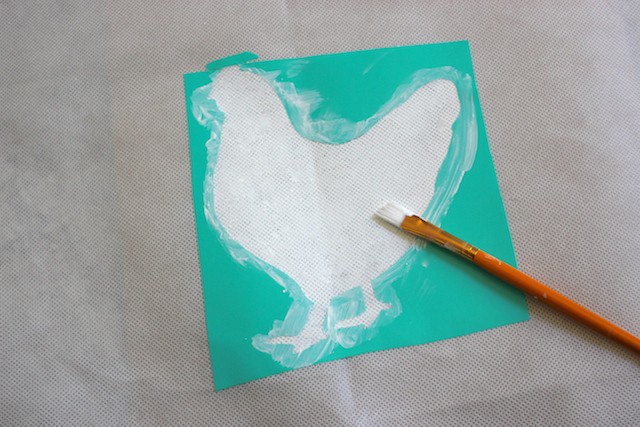 First I cut the shape of a chicken out of the vinyl and painted in the shape with white acrylic paint. The fabric of the apron was slightly bumpy, so I was worried about the paint bleeding away from the stencil. To help eliminate this, I first painted the stencil in white paint…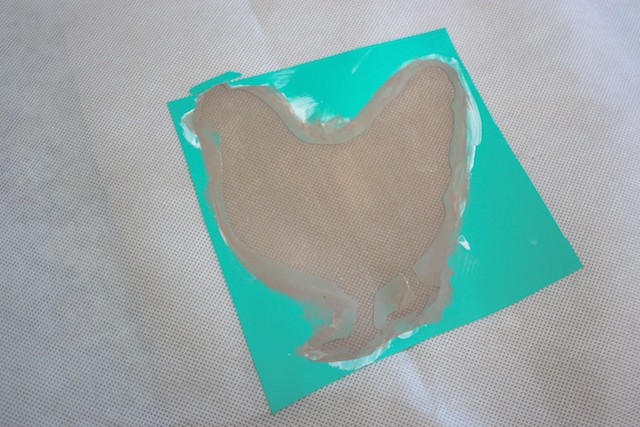 …then did two light coats in this pebble colour I had chosen.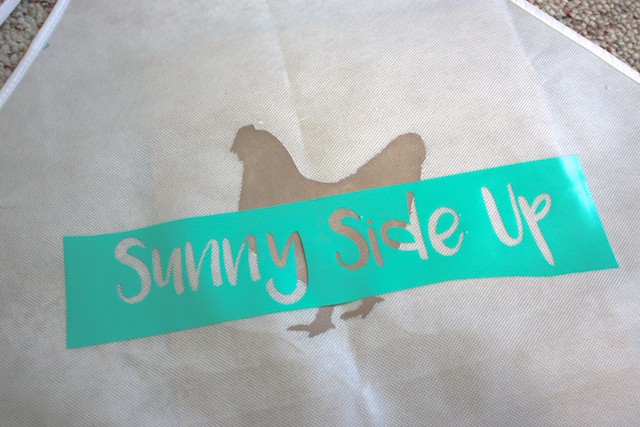 After the paint had fully dried, I added on the "Sunny Side Up" vinyl stencil I'd cut with the Cricut.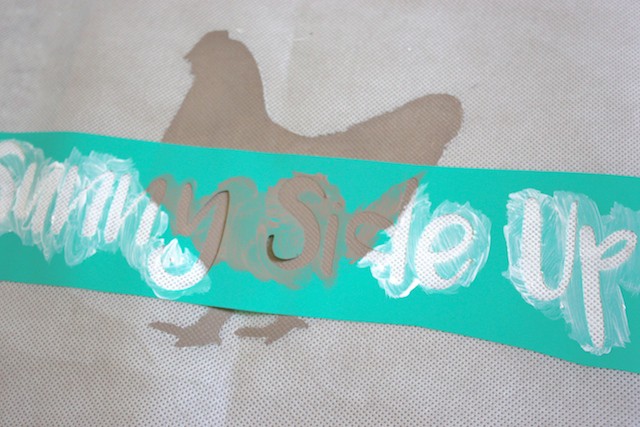 I used the same method as the chicken shape – giving a light coat in white paint on the apron area, and the pebble colour where the letter went over the chicken. Then I applied two light codes of navy paint. The vinyl didn't stick very well onto the previously painted chicken, so I gently held down the vinyl as I painted over each section of the letters.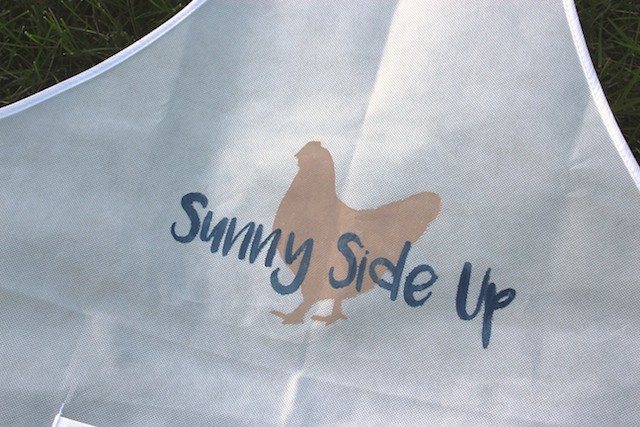 After it had dried, I pulled off the vinyl stencil to reveal the final image!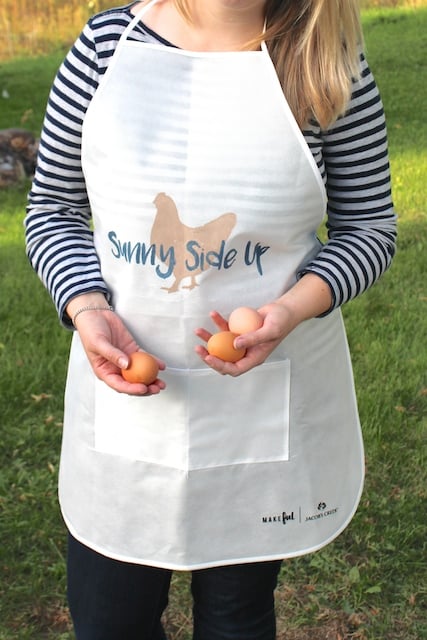 This apron is perfect for collecting the eggs in the morning.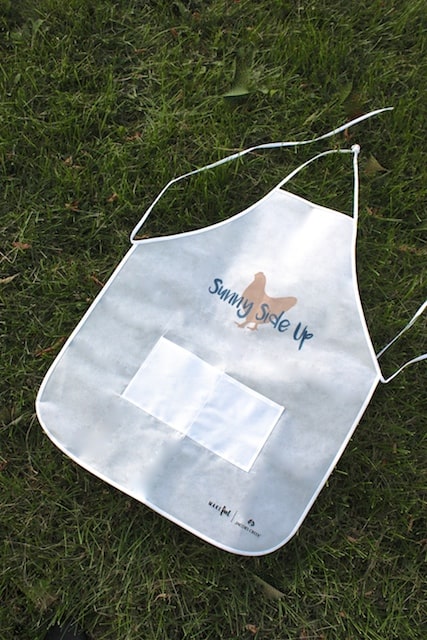 Thanks Makeful for hosting another fun challenge! It was a great first project to use my new Cricut machine and I can't wait to use it on more crafts soon.