We all have that moment when company calls to say they'll be stopping by soon and you panic to get the house ready in time. With the holidays here, it's not uncommon to have folks say they're in town and would love to see you – but the house is a wreck and you don't know where to start. Even when you're short on time, there are some quick things you can do that will have a big impact. Your guests will have no idea that you did it all in less than an hour!
1) Grab a Basket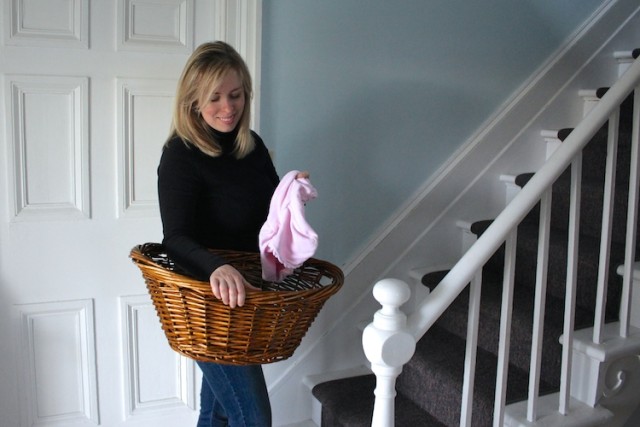 I take a basket and go to the main rooms, picking up anything that doesn't belong there. I then leave it at the bottom of stairs while I'm cleaning up and add in anything else that catches my eye. Before company comes through the door, I toss the basket in a closet or closed bedroom, then bring it back out to put everything away when they've left.
2) Vacuum Main Areas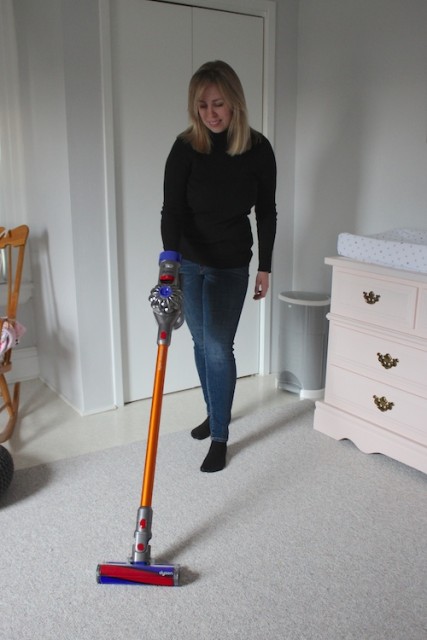 Giving the main areas of your home a vacuum can really make it look clean, especially getting into those corners and reaching up to get the cobwebs.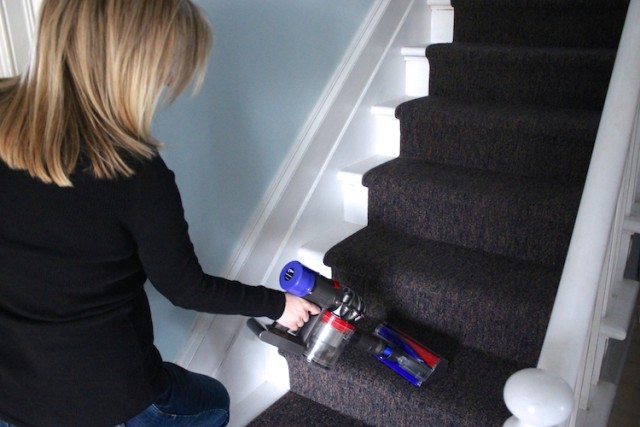 With a new baby and two dogs that are always in the garden, I'm constantly needing to vacuum but I don't always have the time to lug out our regular size vacuum. With the Dyson V8, I can vacuum the main areas and suck up cobwebs quickly and easily, and it's 50% quieter than previous generations. This makes it quiet enough for me to do it all while Lucy is napping.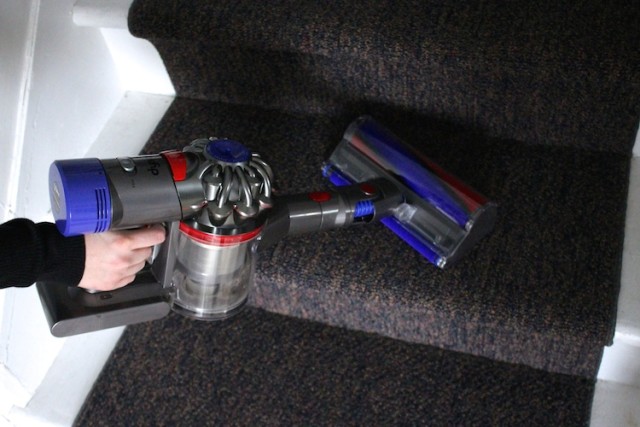 In Ontario, our energy is priced by the time of day so I often find myself waiting until off-peak hours to do my chores. This handheld vacuum lets me clean our floors, suck up cobwebs, and get those cereal crumbs off the couch whenever I need to, and then I can charge it during off-peak hours. The docking station makes it easy to quickly grab the vacuum when company calls and instantly clean our home, switching from stick mode to handheld easily.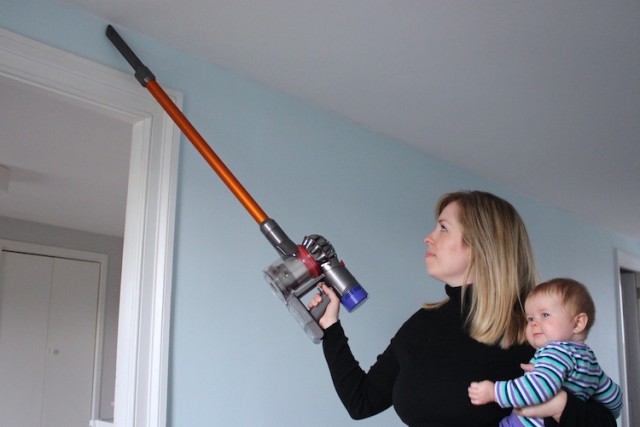 At just 5.7lbs, the Dyson V8 is light enough that I can vacuum one-handed while carrying Lucy, and being cord-free means I'm not restricted by where it can go. The light Dyson V8 is so much easier to move around than dragging the big one behind me "like a dead sheep", as my mother would say. I absolutely love the Dyson V8 and how quickly it cleans our home, especially when we're in a rush.
3) Wipe Down Sinks and Surfaces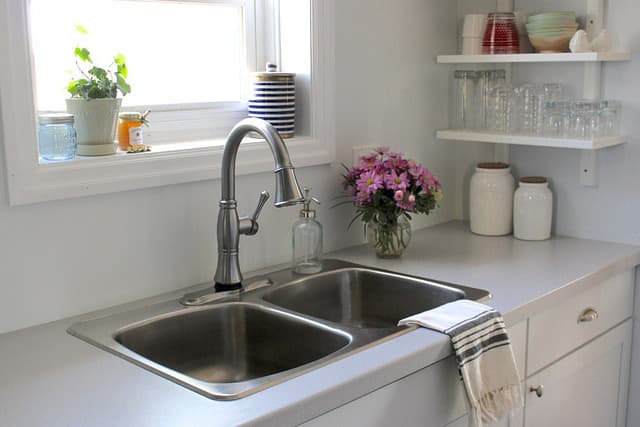 Spray and wipe the kitchen counters and wipe out the sink. Do the same in the washrooms, giving the toilets a wipe too. Don't forget those bathroom mirrors!
4) Fluff the Pillows and Throw Blankets
Straightening up the pillows and folding the blankets can quickly make your living room look put together. Whiskey and Cola love to make little "nests" with the pillows and fluff up the blankets.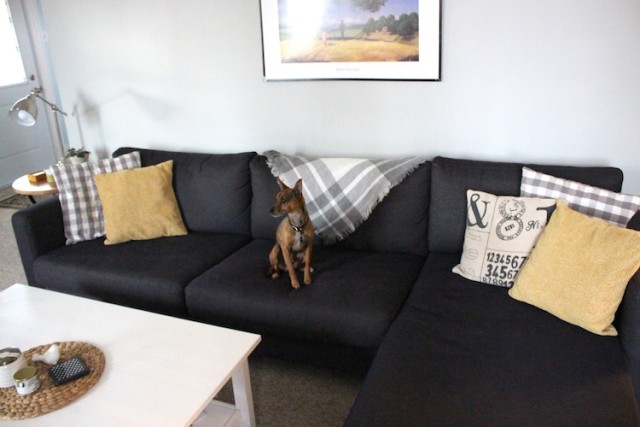 It takes less than a minute to straighten everything up, but it looks so much better! 
5) Throw Cookies in the Oven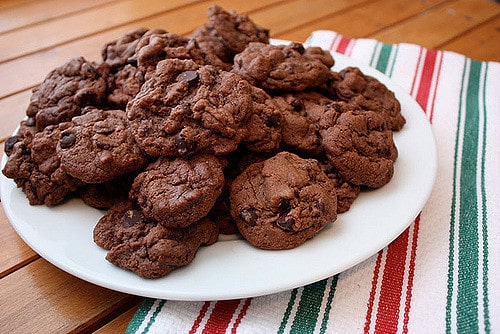 Nothing makes the house smell like home better than some freshly baked cookies, and you can quickly toss them in the oven to bake while you finish cleaning up. When I make homemade cookie dough, I like to freeze some of the dough for occasions just like this. My Double Chocolate Chip Mint Cookies work perfectly for this, but store bought cookie dough will work in a pinch too!
In less than an hour, you've got a nice smelling house that is clean and tidy, and your guests will never know you did it in a rush!

Disclaimer – This post was sponsored by Dyson as part of the YummyMummyClub.ca. All opinions and thoughts are my own. We seriously love our Dyson V8 vacuum and would happily recommend it!