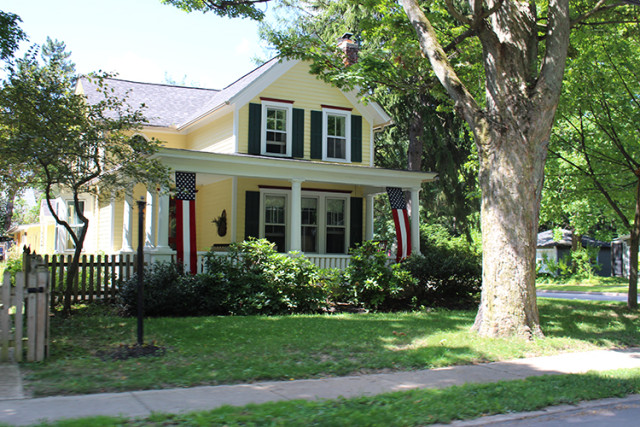 Just thirty minutes south of the Canada/US border lies the beautiful town of East Aurora, NY. For many years, my father had work in East Aurora and would travel there often. On a few occasions, we tagged along for a family adventure. The beautiful town has held a special place in my heart ever since. Just driving through the town, you see many lovely homes that could be right out of a magazine or movie set. On our way back from a family friend's wedding two summers ago, we had the chance to stay there for a night and bring back some childhood memories.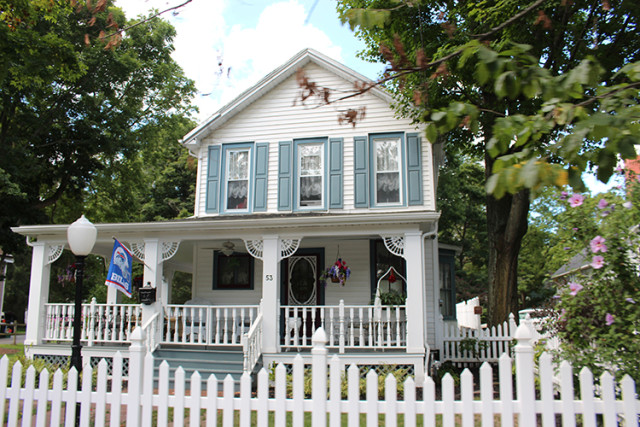 Every street you drive down has stunning homes with big porches, white picket fences and lush gardens. It reminds me so much of the fictional town of Stars Hollow from Gilmore Girls (and of Unionville, Ontario) where the show's pilot was shot)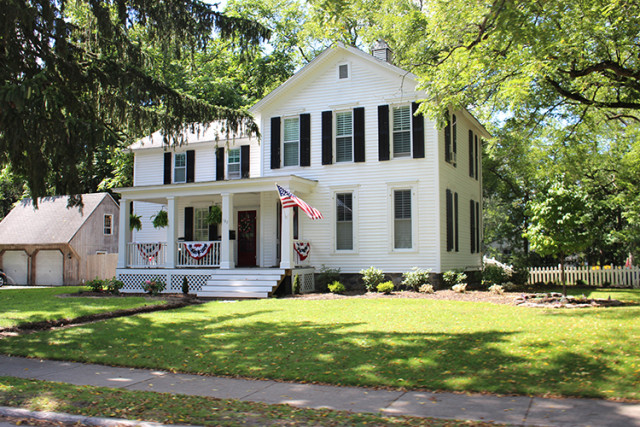 We drove through here not long after we'd made our own black DIY Board and Batten Shutters to go on our white Cloverhill Farmhouse. It was nice to see a similar look here too.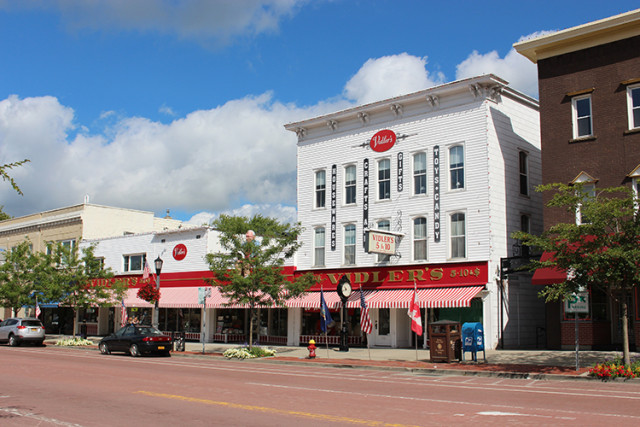 A trip to East Aurora must include stopping into Vidlers 5and 10 Variety Store. Built in 1930, the store has expanded over the years into four connected buildings. It always amazes me the things that you can find in there.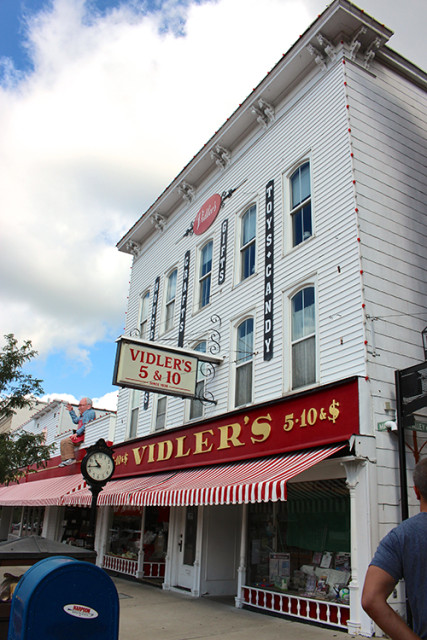 The red and white awning, gingerbread trim and hand painted gold leaf sign evokes a forgotten time of main street storefronts. It's great to see that a business like this has survived all these years.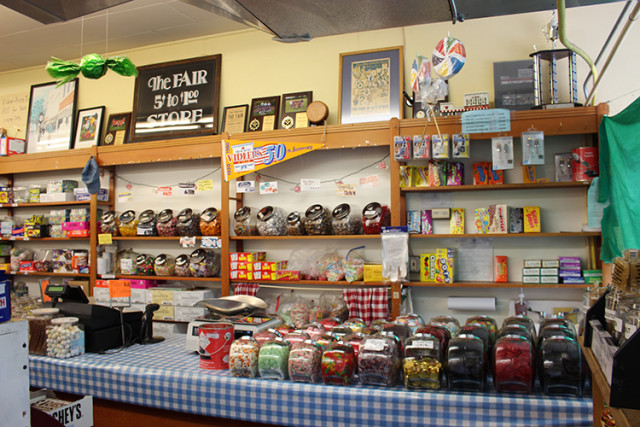 Anyone who has a sweet tooth would be in heaven. They have candies here I'd never even heard of and a great selection of retro-inspired treats too.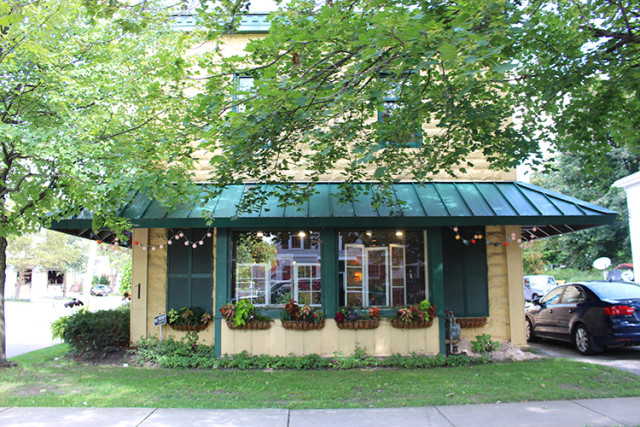 We had the chance to pop into a few more stops while we were there.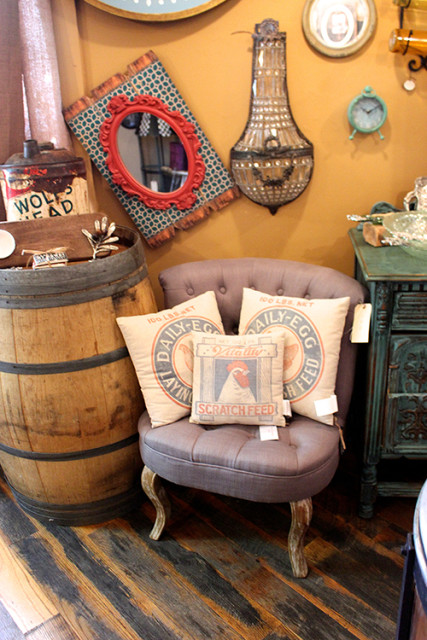 I fell in love with these grain sack pillows. They remind me of our chickens.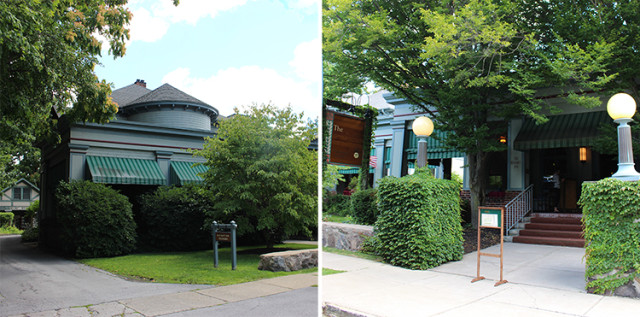 We drove past the Roycroft Inn, where my dad stayed whenever he came to town. I remember him telling us about ghost stories from the old inn. With so much history and character, you can see how it would have gotten a few tales over the years.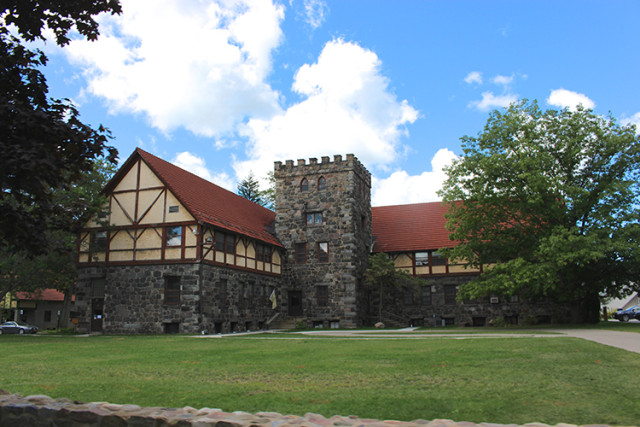 The Inn is part of the famous Roycroft Campus.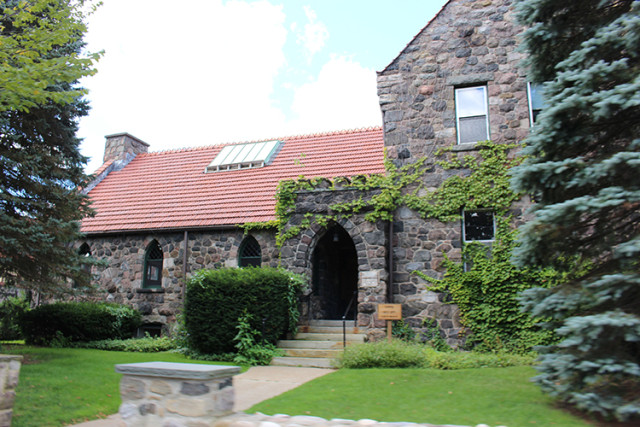 Founded by writer-philosopher-businessmen Elbert Hubbard in 1895, the Roycroft Campus gained National Landmark status in 1986. Its 14 buildings located on South Grove and Main Streets. It's the location of the Roycroft Shops, an important center of the Arts and Crafts Movement of the turn-of-the-century.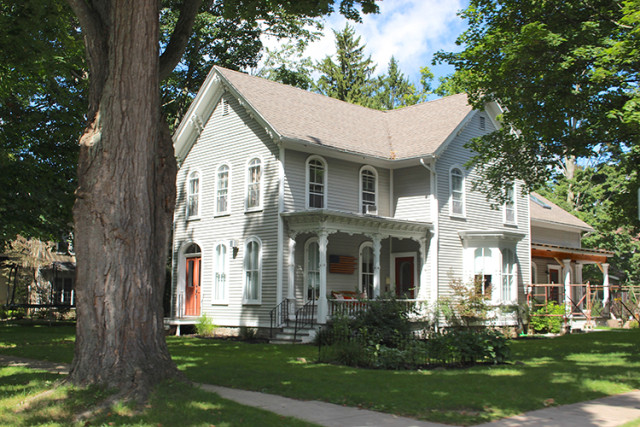 As we continued on our tour around town, I loved seeing all the different styles of century homes.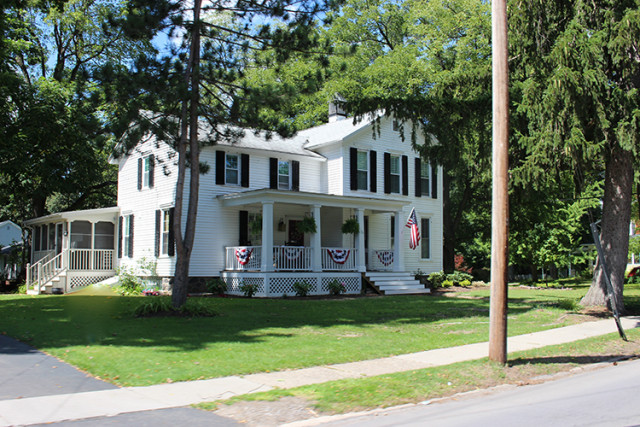 Another view of that white house with the black shutters. I would love to add a screened porch like this one to the back of our farmhouse someday.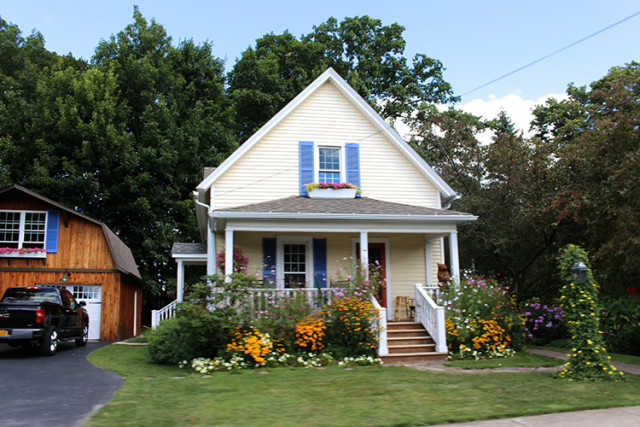 We had a great day driving and walking around town, and stopping at my dad's favourite Italian restaurant there. If you're in the Buffalo area, it's definitely worth the short drive to beautiful historic East Aurora, NY.