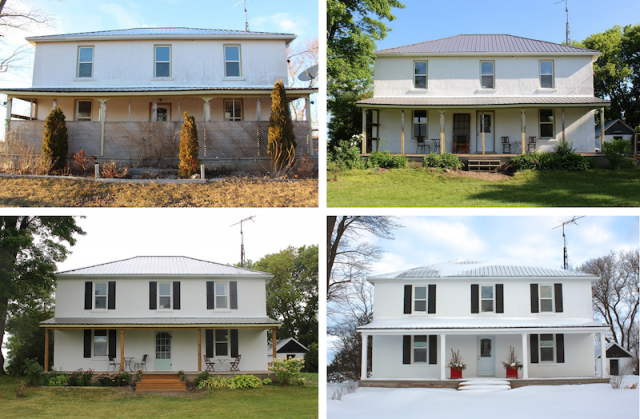 We've been at Cloverhill Farmhouse for almost two years now, and I still feel so lucky every day that we get to call this place home. It's where we plan to raise our family and celebrate the great moments together. I picture Lucy rushing down the stairs on Christmas morning, playing in the backyard with the dogs and chickens and sneaking down the hallway on Saturday mornings for cuddles in our big bed. It's more than just a house – it's our home!
Taking on a new home, especially an older house like ours that needs some work, is a big life decision. In a busy market like we have here in Ontario right now, it's important to keep a cool head in this hot real estate market. Whether you're looking to buy your first home or planning to upsize/downsize, here are some of my top tips for buying a house.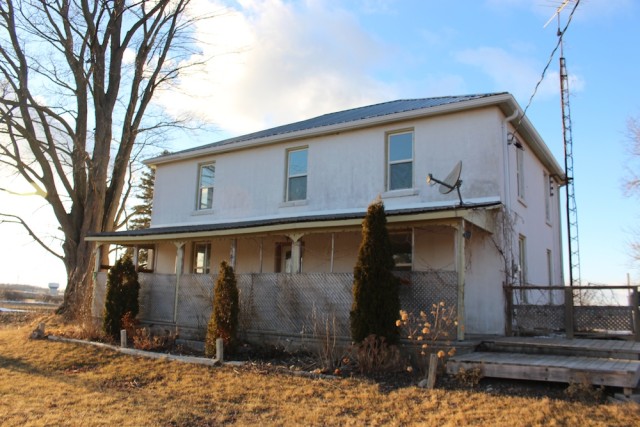 1) Work with a Real Estate Professional
Our real estate professional really helped us navigate this overwhelming process and gave us the information and confidence we needed to make a decision. As first-time homeowners, there were so many things we didn't know about buying a house. Just like we don't do our own dental work, we weren't going to attempt to buy a house on our own either.
Calling in a real estate professional gave us their wealth of information and experience that we couldn't even begin to understand. They know the market, the area you're looking in and in our case, had a complete support team in the office.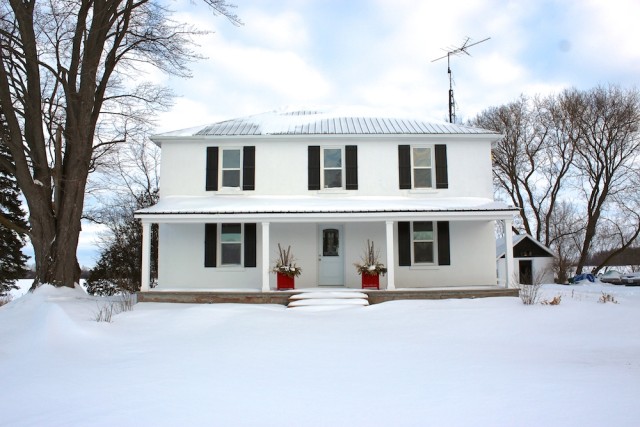 While we kept on with our busy lives, our agent was taking care of all the paperwork, negotiations and details. This gave us so much peace of mind. He saved us an incredible amount of time by being the liaison between us and the seller and taking care of the negotiations while navigating all of our legal requirements.
We had a very clear idea what our budget was and our representative was really respectful of this. He didn't push us into a house that was beyond our means and looked up similar properties in the area to make sure we were getting a fair price.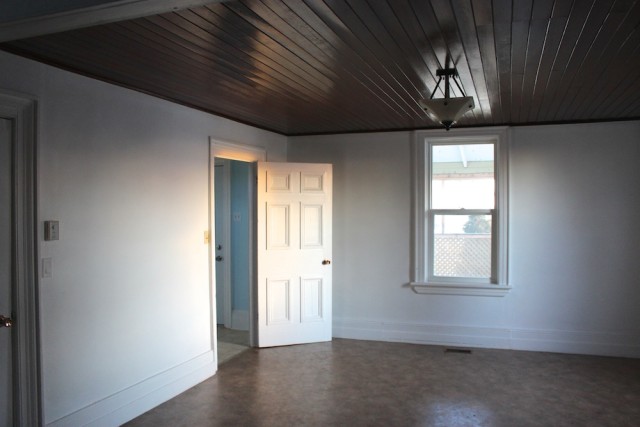 2) Buy With Your Head, Not Your Heart
It's really important to leave your emotions at the door. When we walked into the farmhouse for the first time I was all heart eyes, but I had to keep my cool. As much as I loved the tongue-and-groove ceiling, thick baseboards and spacious living room, we really didn't know what was happening structurally.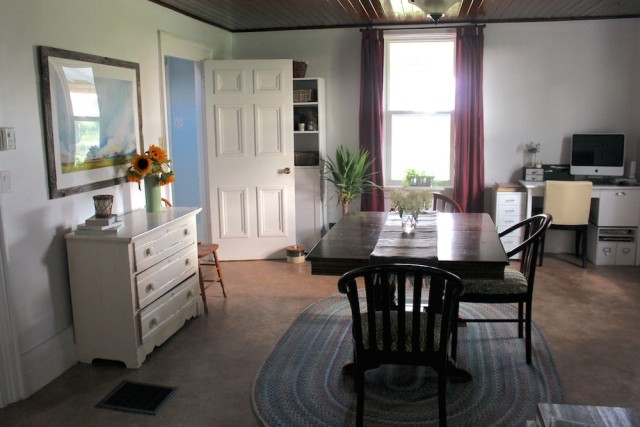 Our real estate professional was really great about giving us some perspective. If this one wasn't the right fit, we would find something that was right.
3) Communicate With Your Representative
So you've made your list of must haves (big yard, great layout, close to schools) and your wish list (architectural details, fireplace, pool), but have you remembered to express this all to your real estate professional? When I found the posting for the farmhouse, I reached out to the real estate office my parents worked with when they'd sold their last house.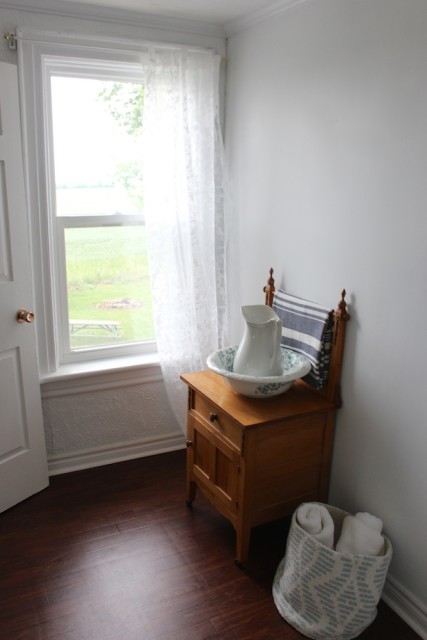 I told them we wanted to take a look at it, and they asked us to go over what it was about the house that we were drawn to. Then based on that information, they were able to come up with a couple of other properties that might have been of interest to us that were in our price range. Even though we ended up going with the farmhouse, it was great to see what other properties were available for the same value. When it was time to sign the offer, we were much more confident that this was the home for us.
You also need to know what services your real estate representative is giving you to avoid surprises later on. Take the time to read over the representation agreement to make sure you have a clear understanding.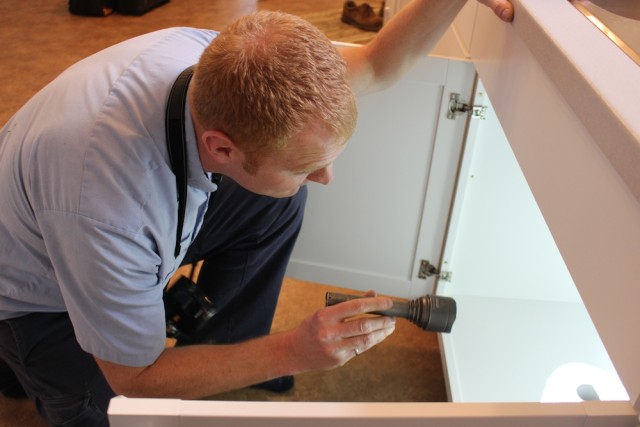 4) Know How Much Risk You're Comfortable With
Buying a house is a big life decision. In many cases, it's one of the most important investments you make, so you need to know how much risk you're willing to take. For us, that meant getting a good house inspection done, as recommended by our real estate professional. Not only did it give us an idea of what we were getting into with a century home, it gave us a complete list of minor issues that we could tackle when we had the time and money. It made us feel more confident about our investment and that we weren't getting ourselves into a money pit.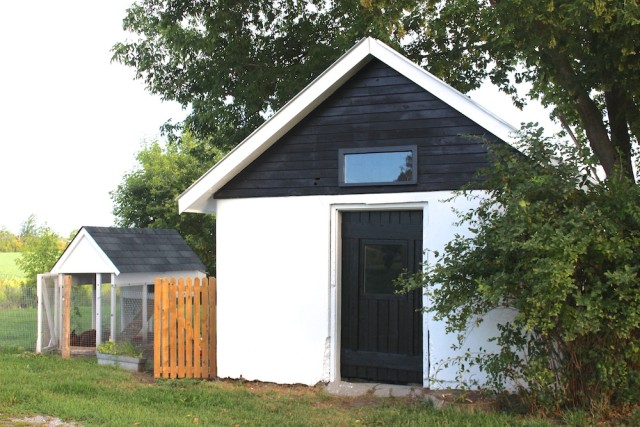 5) Be Flexible and have a Plan B
Even if you do all the right things, sometimes a deal will fall through. You need to be flexible and have a backup plan in place. In a busy real estate market like this one, a deal can fall through but another opportunity could take its place, and who knows, that might be even better! As much as we fell in love with the farmhouse from the first day we saw it, we were comfortable walking away if the deal didn't feel right. Our real estate representative reassured us that even if this didn't work out, he'd help us find our home.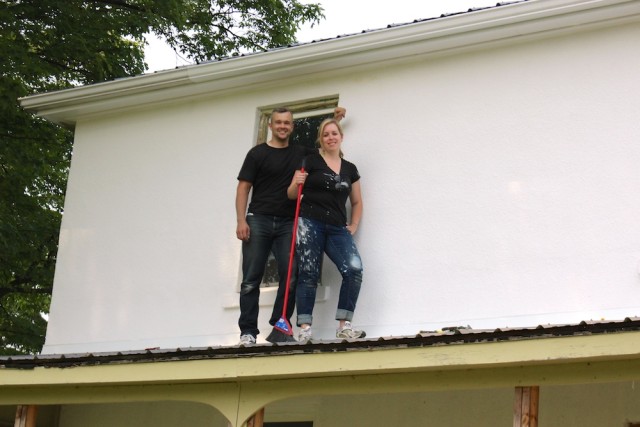 6) Make Sure to Read (and Understand) Everything
This may seem obvious, but many people overlook this key part of buying a house – make sure you read and understand everything. There is a lot of paperwork involved with buying a home and every page is important. Don't know what something means? Ask your real estate representative. Seeing as this was our first time buying a house, we had many questions and he was more than happy to patiently explain the process in terms we could understand.
Disclaimer: This post has been generously sponsored by the Real Estate Council of Ontario, but the opinions and language are my own.