Disclosure – This post is sponsored by Minted. All thoughts and opinions are my own.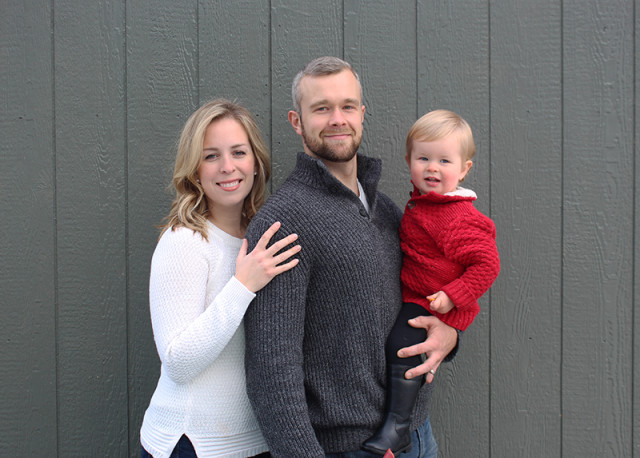 Over the weekend, we set up the tripod in the backyard and took a few family pictures for our Christmas card this year. Sending out Christmas cards is one of my favourite holiday traditions. In my Holiday Guide every year, I share my top tips for sending out holiday cards as well as my Ultimate Holiday Card Checklist to help you with your own cards.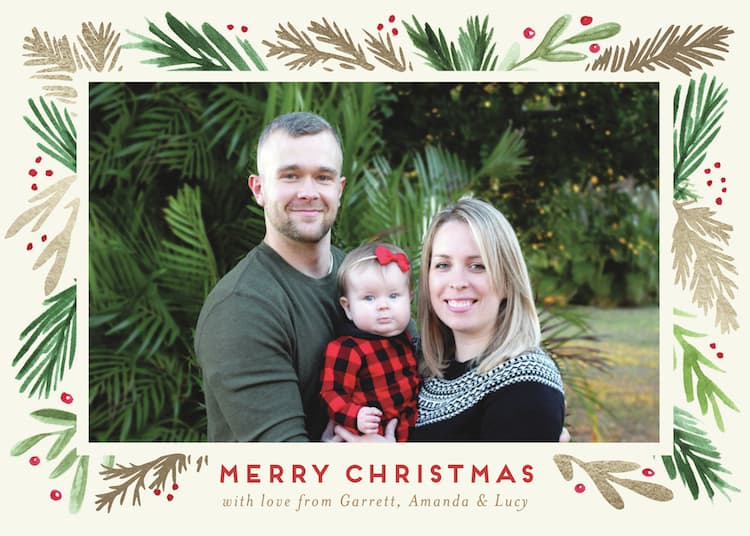 This is our Christmas card from last year – just look at Lucy's chubby cheeks! I'm so glad we'll have these cards to look back on. We've sent out holiday cards from Minted the last few years and I love how easy it is to create beautiful cards that I'm proud to send out.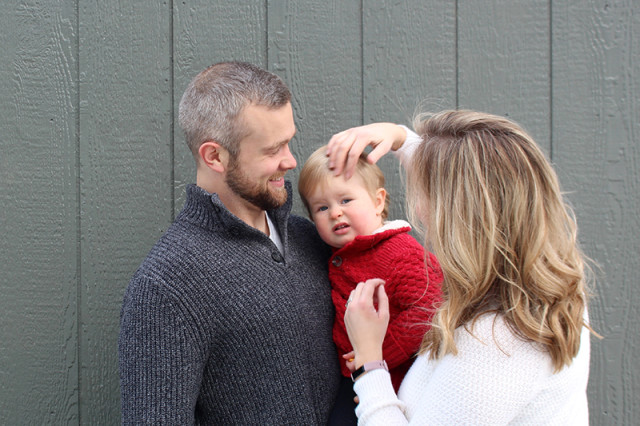 Taking our photos this year with a toddler required two things – 1) a little planning to hit that perfect window after naptime and 2) snacks to keep a certain little lady happy between takes. I've officially become that mom who is fussing about, fixing their kid's hair and wiping their face. How quickly you become a cliche – ha!
The biggest challenge we had was trying to keep her looking at the camera when there were chickens all around the yard playing in the snow. She's becoming quite the little animal lover. Maybe next year we'll just do a picture of her with all the chickens, ha!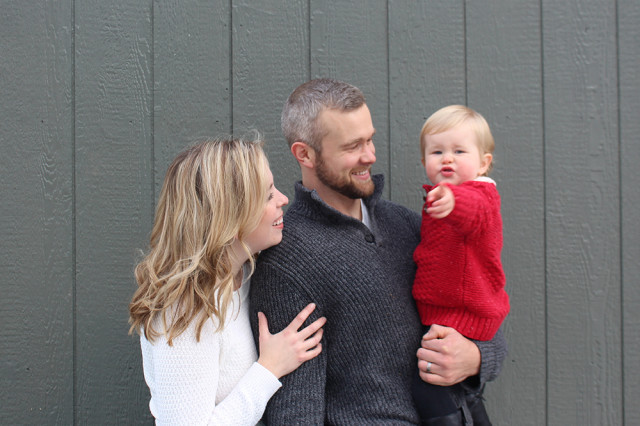 The trick to taking family photos by yourself is using a DSLR camera with a tripod and setting it to take multiple shots on a timer. This made it easier to get a bunch of shots, without running back and forth each time.  You could also use a camera remote if you have one. I was able to get some really cute shots, but I love some of the outtakes like this one too.

With Minted, it's so easy to create a stunning holiday card to send to your loved ones. They even have foil-pressed holiday cards! There is a great feature called "Find It Fast", where you can upload your photo and it will show you what all the cards will look like with your photo added in. It makes it easy to pick out your favourites. I picked out my favourite picture, uploaded it in seconds and saw dozens and dozens of inspiring cards instantly. It made it so much easier to narrow it down to my favourites.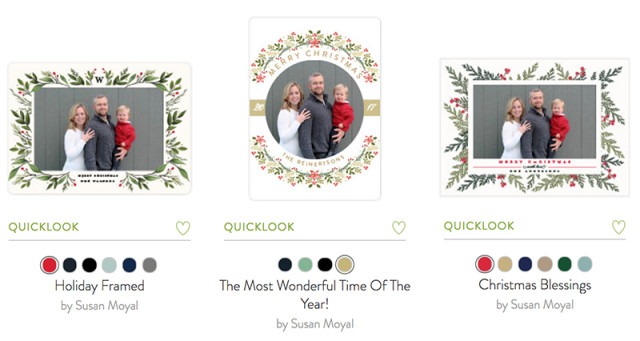 This year, I've fallen in love with the designs by Susan Moyal, who just happens to be from Toronto. That's one of the things I love about Minted the most – they work with real designers who create these beautiful designs to fit any style and price point. You can see the designers name under each card, letting you find similar cards by the same designer. As you can tell by all the images I've picked, I'm loving the holiday greenery trend right now.
Once you've picked your card, there are so many great options to personalize it, from the paper and colours, to the silhouettes and message inside. You see the changes you make in real time, making it easy to customize your card to look exactly the way you like it.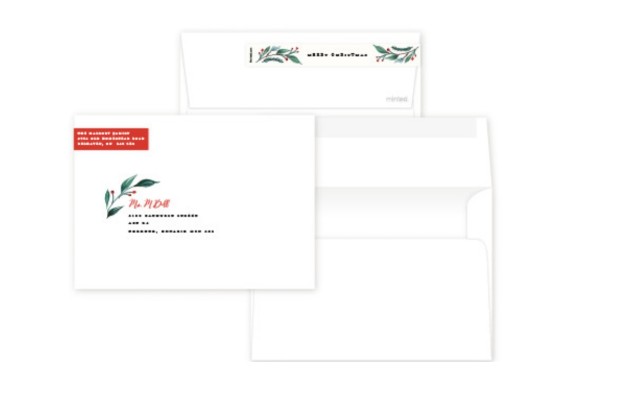 As if Minted hasn't made putting together your holiday card easy enough already, you can also get your return address added and right now they have Free Recipient Addressing too. You add everyone on your Christmas card list into the Address Assistant and they print it on the front of the envelopes with great festive designs. It makes sending out your cards so much faster and adds a great finishing touch. It keeps your addresses saved in your account, so every year I just need to double check if anyone has moved.
Head over to Minted this holiday season to check out all of their beautiful cards and pick one that's perfect for your family.