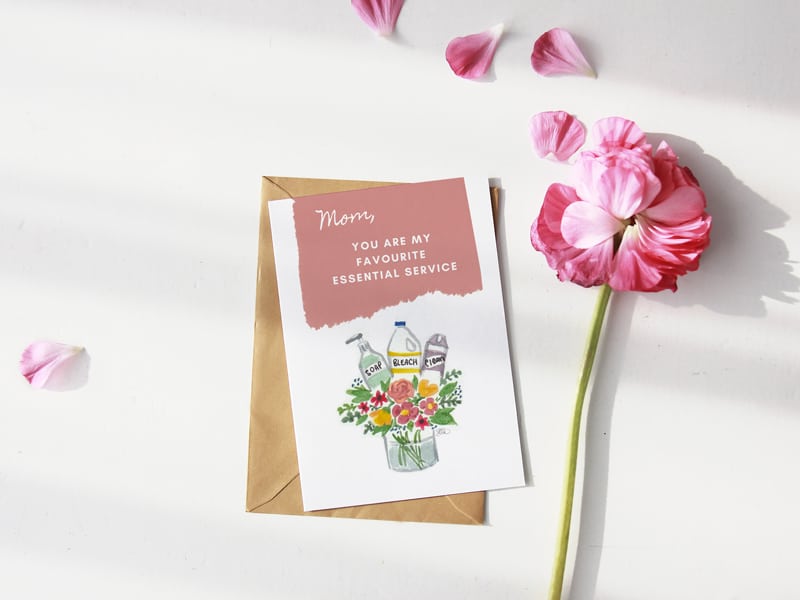 With COVID-19, we're missing the chance to be with our moms this year to celebrate Mother's Day. Instead of our usual family dinner and presents, we're dropping off gifts on their porches along with a handmade card. Not the same, but we wanted to make sure our moms feel loved and appreciated, especially when we're not able to give them hugs in person.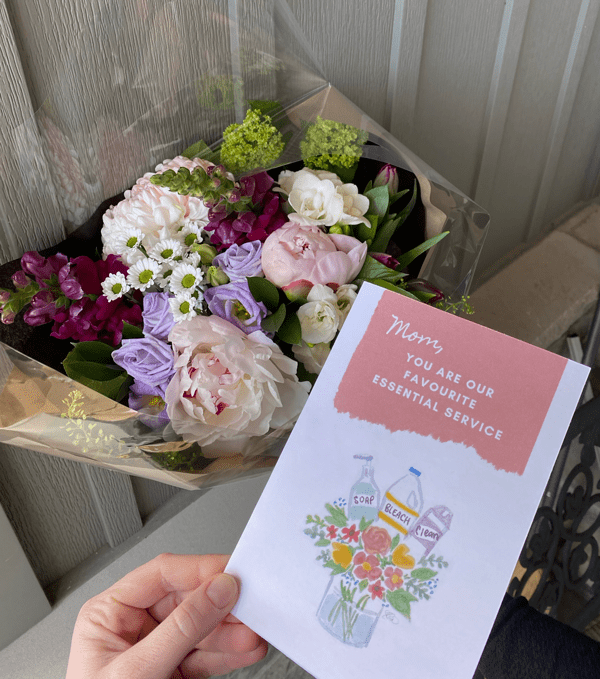 I'm lucky to have a super talented sister who can do beautiful watercolours and she painted this lovely (and a bit cheeky) card for our own mom this year from all of us kids. I'm sure many of you are feeling the loss of quality family time right now too, so I've put together this COVID-19 Mother's Day Card for anyone to use if they'd like. There are TWO VERSIONS: an eCard that can be emailed safely for social distancing OR a 5″x7″ printable card that can be printed and dropped off on the steps.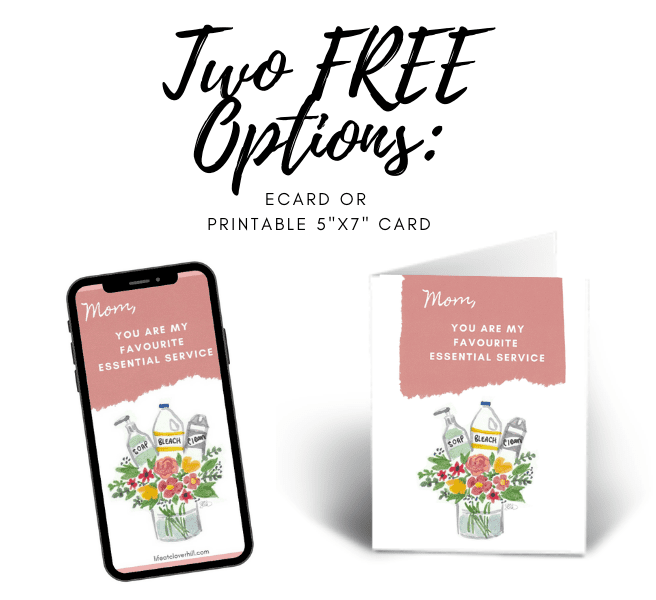 PRINTABLE VERSION: Download from the Printables Vault and save the PDF to your computer or phone. Print on a colour printer using card stock for best results. It will print on an 8.5″x11″ sheet of paper as a 5″x7″ greeting card. Can be resized on your printer settings to print a smaller card. I've included crop marks to make it easier to cut to size. Fold in half and write your message inside.
ECARD VERSION: Download from the Printables Vault and save the image to your computer or phone. Write your message in an email and insert the image into your email. Easy Peasy!
Happy Mother's Day to all the women in our lives who love us, even when they have to do it from two meters away. xoxo