Honey & Oats Granola is a great nut-free snack and breakfast to have on hand, and can easily be made with a handful of pantry staples. This granola is deliciously sweet and crunchy on it's own or you can add whatever mix-in's you like.
A big bowl of creamy greek yogurt with fresh berries and crunchy Honey & Oats Granola is one of my favourite breakfasts. The crunchy clusters of granola mixed with the cool ingredients always hits the spot. I was buying a boxed granola for awhile and then while looking at the ingredients one day it dawned on me that I had most of those things on hand already. I realized I could make it at home for a fraction of the cost of a pre-made box and homemade granola tastes so much better!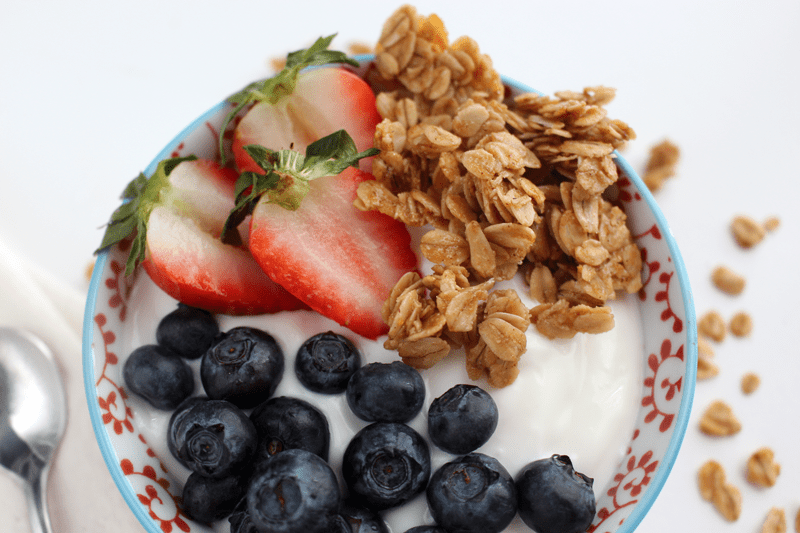 I've played around with this recipe until I got it just right for toasty granola clusters. The trick to get your granola nice and crunchy is to cook it low and slow, to let the sugars caramelize and not burn.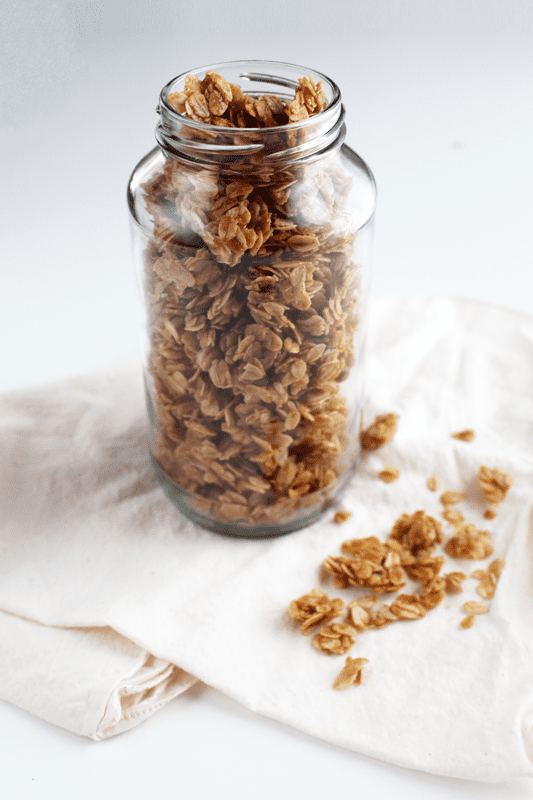 I keep a jar of Honey & Oats Granola in our pantry all the time now for the kids to snack on, to sprinkle on my yogurt…or even to find my husband dipping into the jar for a late night treat, ha!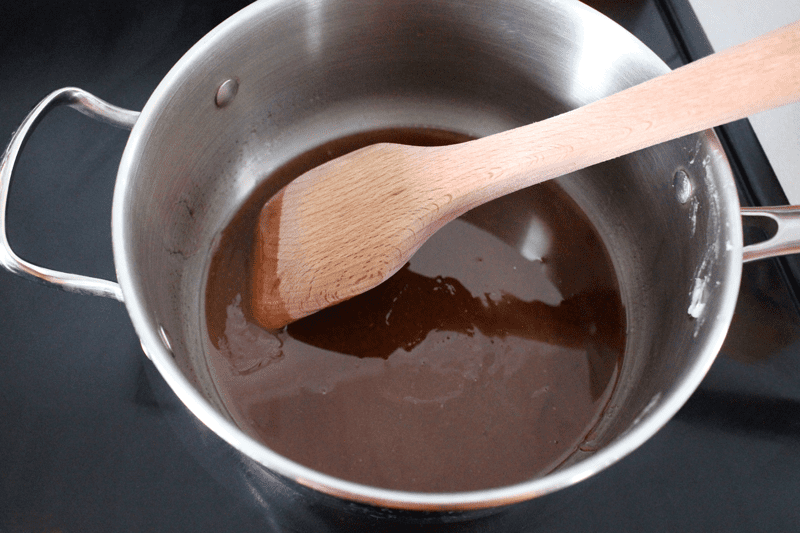 By using a combination of honey and brown sugar as sweeteners, the granola gets a very strong caramelized flavour. I like to use large rolled oat flakes to get the best crunchy, chewy texture.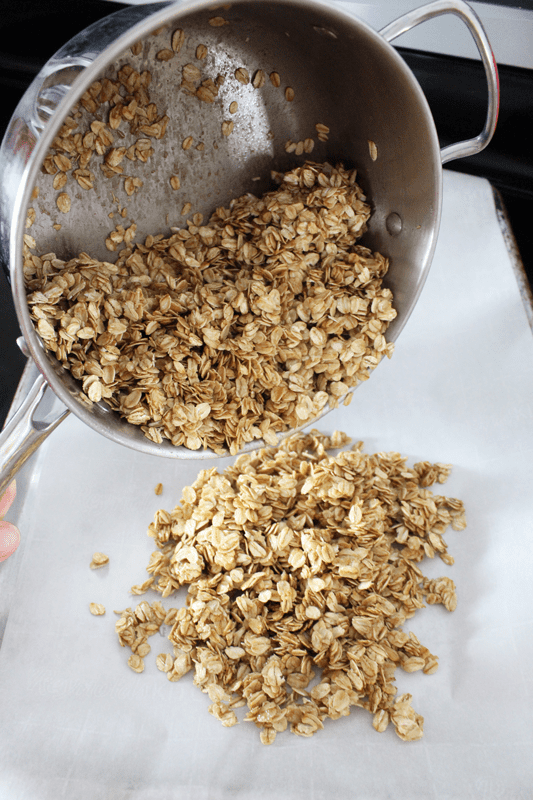 I'm able to mix up a batch in just a few minutes and then let it bake while we're hanging out at home…which we're doing all the time now, just like everyone else!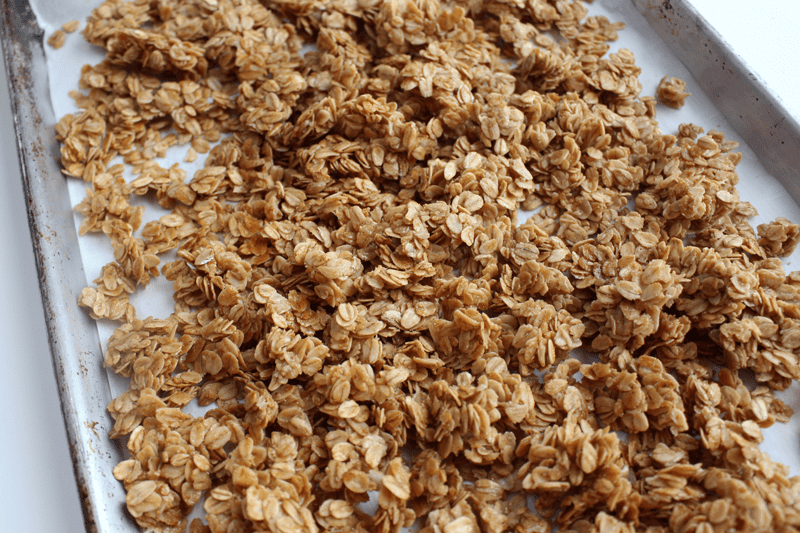 Once everything has cooled completely, I break it up into clusters to store in a large airtight container. Easy as that! I've got an IGTV video at the bottom showing the whole process if you'd like to watch me try to cook while my kids beg for a sampling, ha!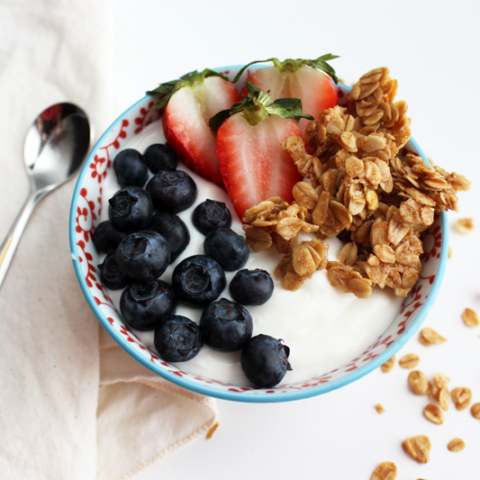 Honey & Oats Granola
Cook Time:
1 hour
5 minutes
Total Time:
1 hour
15 minutes
Ingredients
⅓ cup honey
⅓ cup brown sugar
⅓ cup coconut oil
½ tsp cinnamon
½ tsp salt
4 cups large flake oats (or old fashioned oats)
Instructions
Preheat oven to 250°F.
Combine honey, brown sugar, coconut oil, cinnamon and salt in a medium saucepan over medium heat.
Cook until sugar is dissolved, continually stirring to prevent burning.
Remove pan from stovetop and stir in oats, one cup at a time until all oats are evenly coated.
Spread granola mixture over a cookie sheet lined with parchment and press mixture down.
Place in oven and bake for 1 hour, stirring every 15-20 minutes.
Remove from oven and allow to cool completely before breaking apart into pieces.
Store in an air tight container.
View this post on Instagram