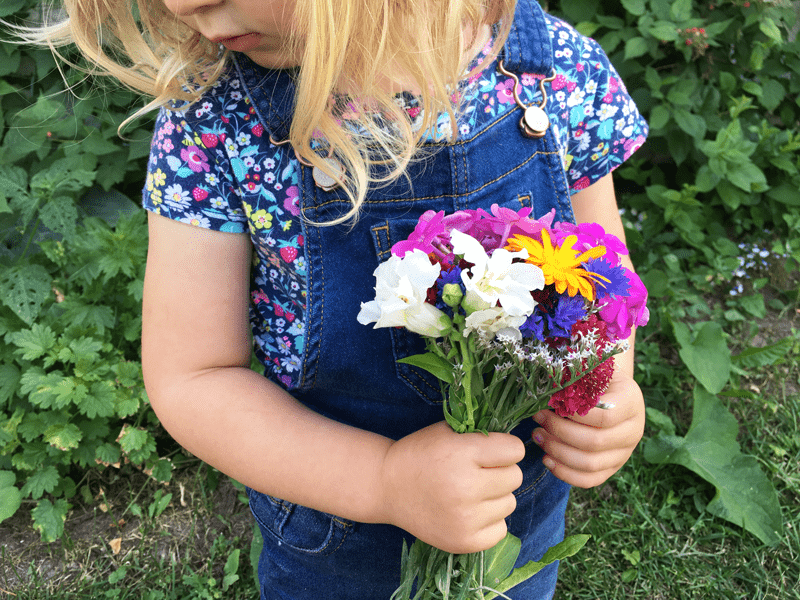 When I started Cloverhill Flowers with my mother back in 2016, I never expected that one of the greatest joys of this endeavour would be getting to watch my children grow up in the flower field. Our first flowers were planted in the weeks leading up to Lucy's birth and since then we've spent every May until October among the blooms, bees and butterflies.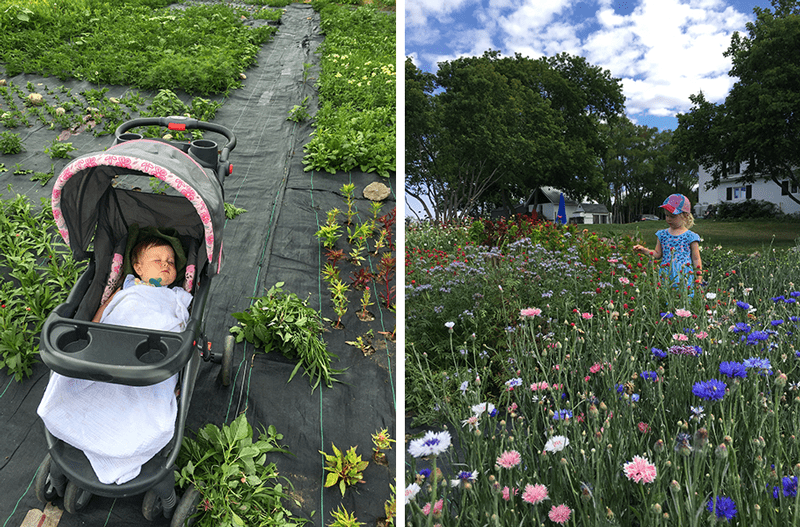 Both my girls have grown up playing in the flowers, eating their snacks (usually from the vegetable patch) under the shade of our tree and even having naps to the steady buzz of pollinators. Last summer we quickly learned that Rosie had the best naps when she was out in the field with us, while we quietly weeded the flower beds around her.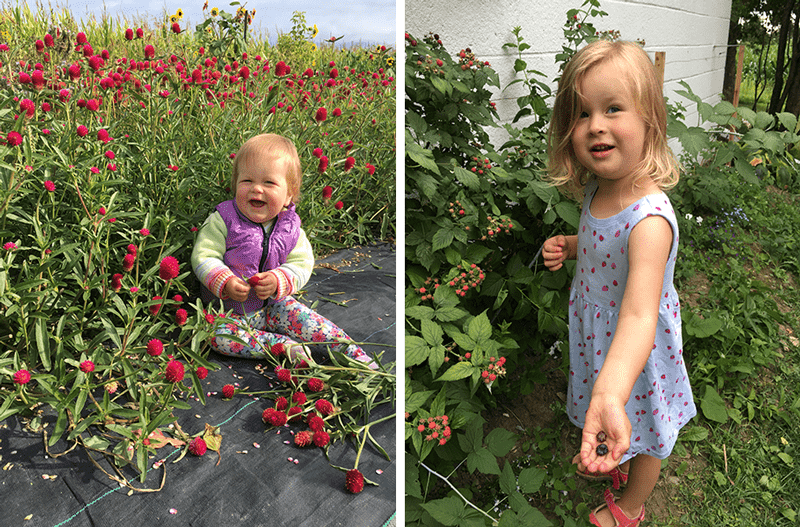 The great thing is that you do not need to be a flower farmer to give kids the experience of growing their own flowers or vegetables. Even a few small containers in a windowsill or a planter on a balcony can introduce them to the wonder of plants.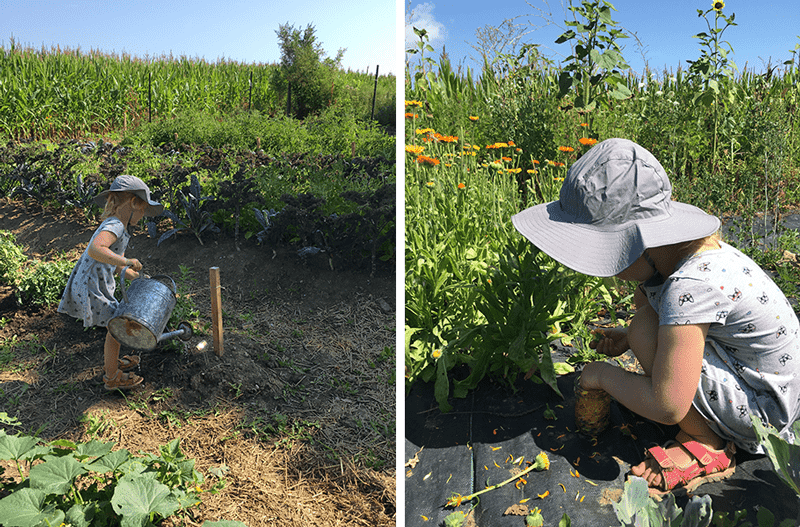 I've rounded up five of my favourite kid-friendly flowers that are easy to grow and have high success rates. The majority of these are also edible, making them a fun way to introduce blooms into your children's diet or let them explore without concerns of accidentally eating something dangerous.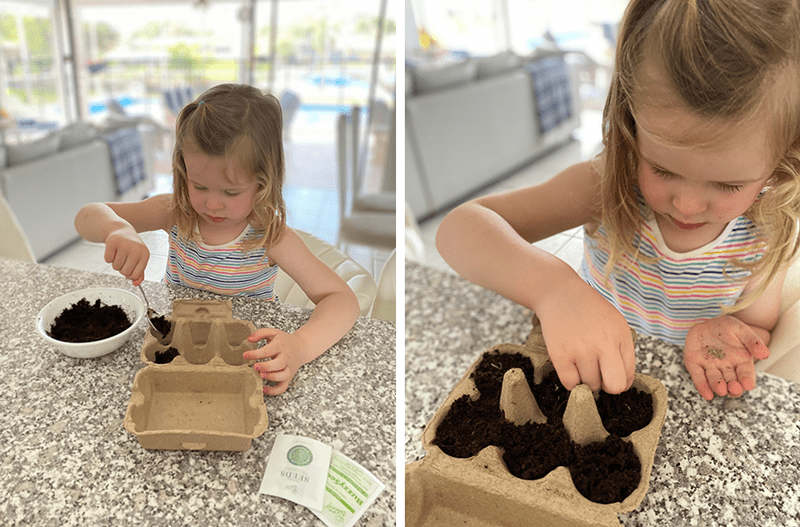 All of these flowers can be either started ahead or seeded directly into your garden. The fun part about starting the seeds ahead of time indoors, is that the kids can really watch the sprouts grow each day. As the temperature outside warms up, you can transplant your little seedlings into your garden. While we were in Florida on our recent vacation, I found this cute kit at Target with soil and seeds. Lucy was right into planting up her little garden and checking on them every day.
5 Easy Flowers Kids Can Grow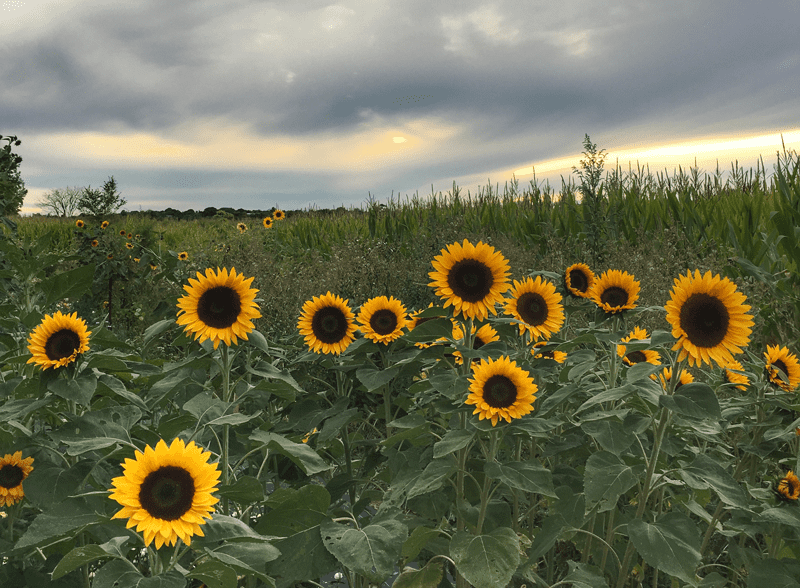 1. Sunflowers
Sunflowers are a great one to grow with kids and are a summertime favourite. Their large seeds make them easy to see while planting and they do well in most sunny conditions with regular watering. These fast growing blooms can quickly grow even taller than the kids, with some varieties can reach as much as 14 ft tall (our tallest was 12 ft!)
Look for branching varieties of sunflowers, as they'll give you multiple blooms. If you stagger when they start, by planting 5 sunflowers, then 5 more then next week and so on, you can have sunflowers from mid-summer right through into fall.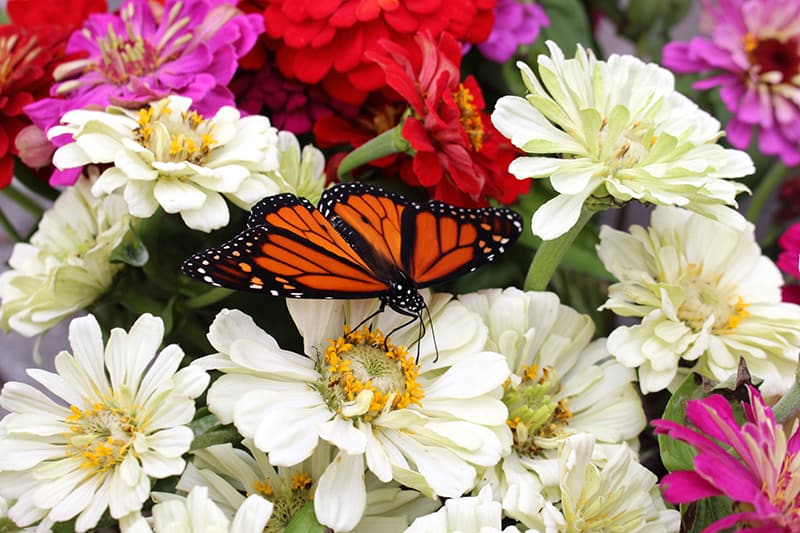 2. Zinnias
Zinnias make me think of a grandmother's garden and with good reason – these classic blooms are stunners in the garden and in a vase. They love hot weather and usually kick off as soon as the warmer days of summer arrive.
The trick with zinnias is that they are a "cut-and-come-again" bloom, meaning that cutting the flowers to bring them indoors will only encourage the plant to produce even more (and sometimes bigger!) flowers.
The petals are edible and look lovely sprinkled on top of a cake or cupcakes too.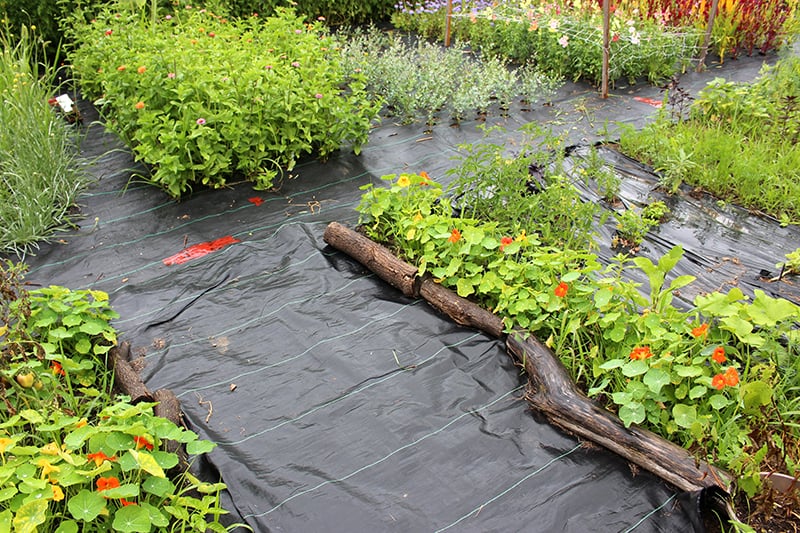 3. Nasturtiums
With their bright colours and rich jewel tones, nasturtiums pack a punch in the garden. They are great as a border around your garden or vegetable patch (as shown above), or spilling out of a container. These are also cut-and-come-again blooms, so don't be afraid to let the kids pick them and make their own flower arrangements or use them in "magic mud potions" (a summertime fav around here)
These are also an edible flower, as a peppery addition to any salad or as a garnish on a charcuterie board.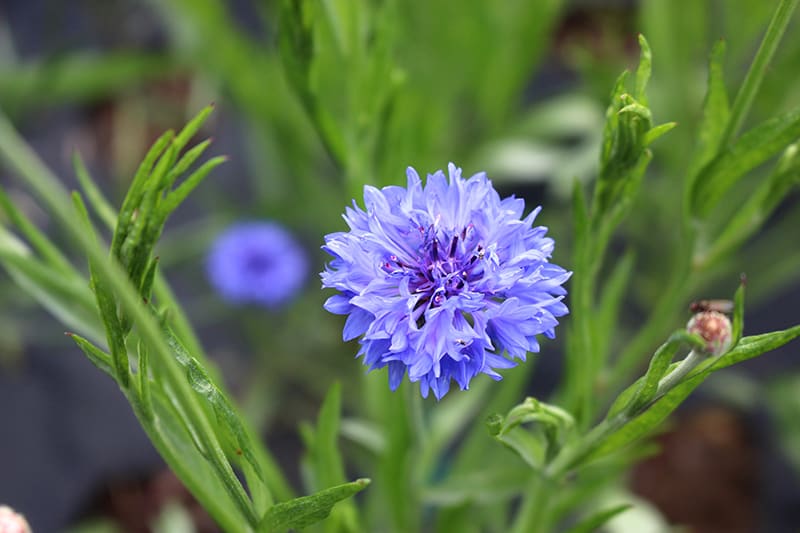 4. Bachelor Buttons
These are one of the first flowers we ever grew for our flower business and have always been a favourite. With their vivid blue colours, they are lovely in a vase of flowers, sprinkled over a salad (they are edible!) or weaved into a flower crown for little heads. These are usually one of our first blooms to come up in late spring and as long as we diligently keep cutting them before the seed heads pop up, they continue to produce blooms through to fall.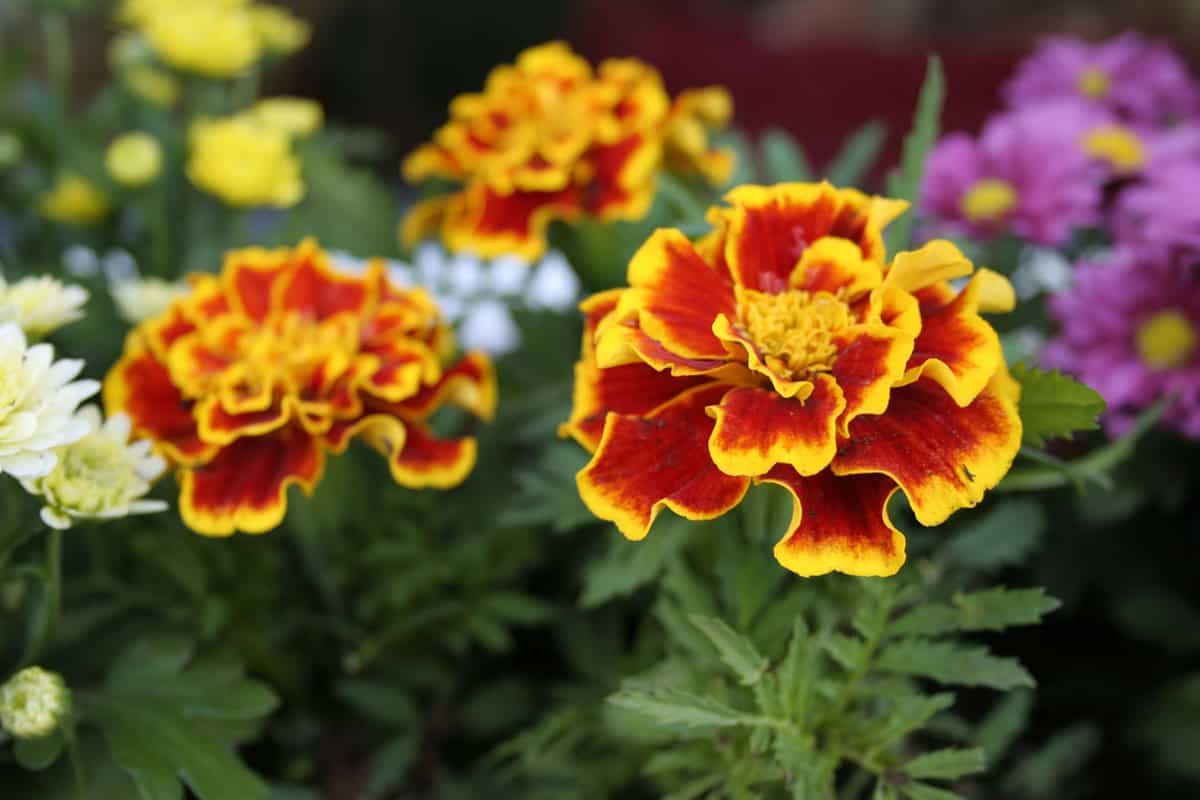 5. Marigolds
Marigolds are a great natural pest deterrent in your vegetable garden, especially when planted near tomatoes. These colourful blooms grow fast, making them a great choice for little ones. They are also edible and a cut-and-come-again bloom.
I hope this little list inspires you to pick up some flower seeds for your little ones and let them grow their own blooms this summer!