How is Christmas already just a couple of days away?!? We just started our Christmas vacation today and the house is buzzing with excitement. It's been a long time since I have done one of these "life lately" style blog posts, but it seemed like a good chance to catch up.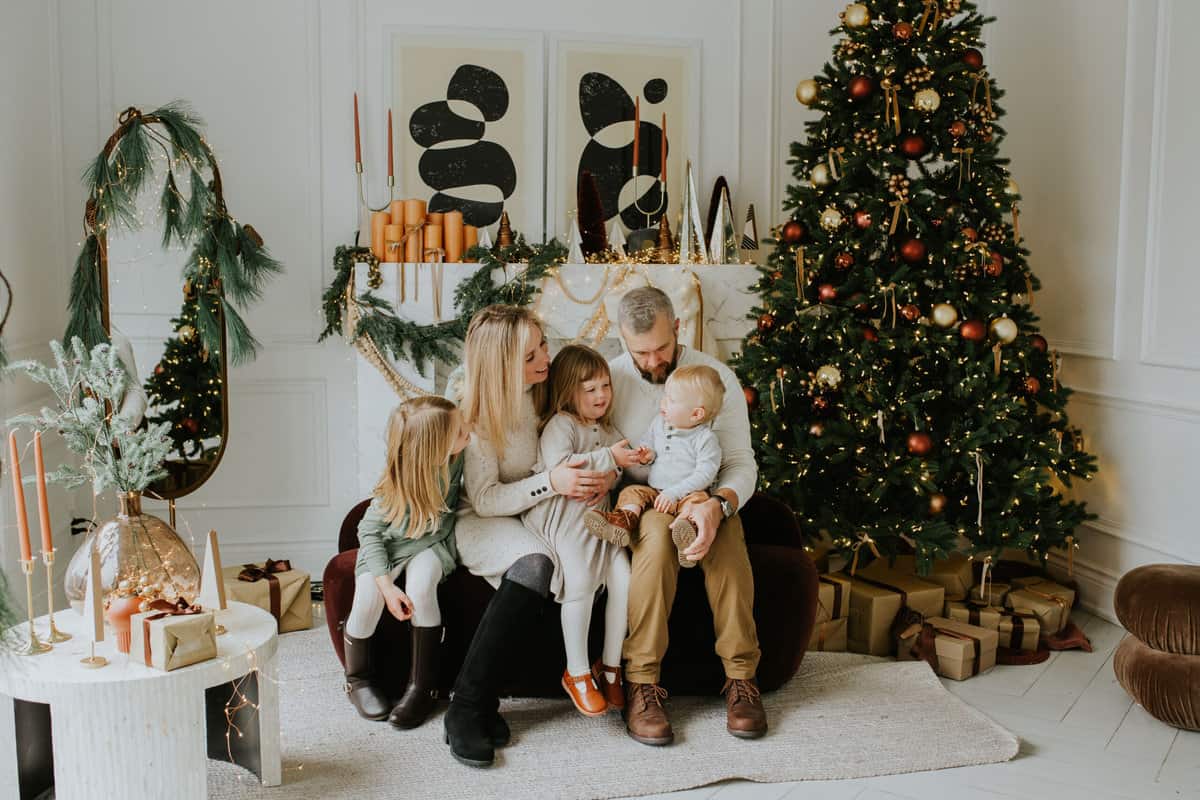 Capturing Memories: My friend Caroline from Copper Red Photography took these family Christmas photos for us and I just love how she captured our growing family. I used them for our Christmas cards to family and printed a few to tuck into each kid's memory books as well.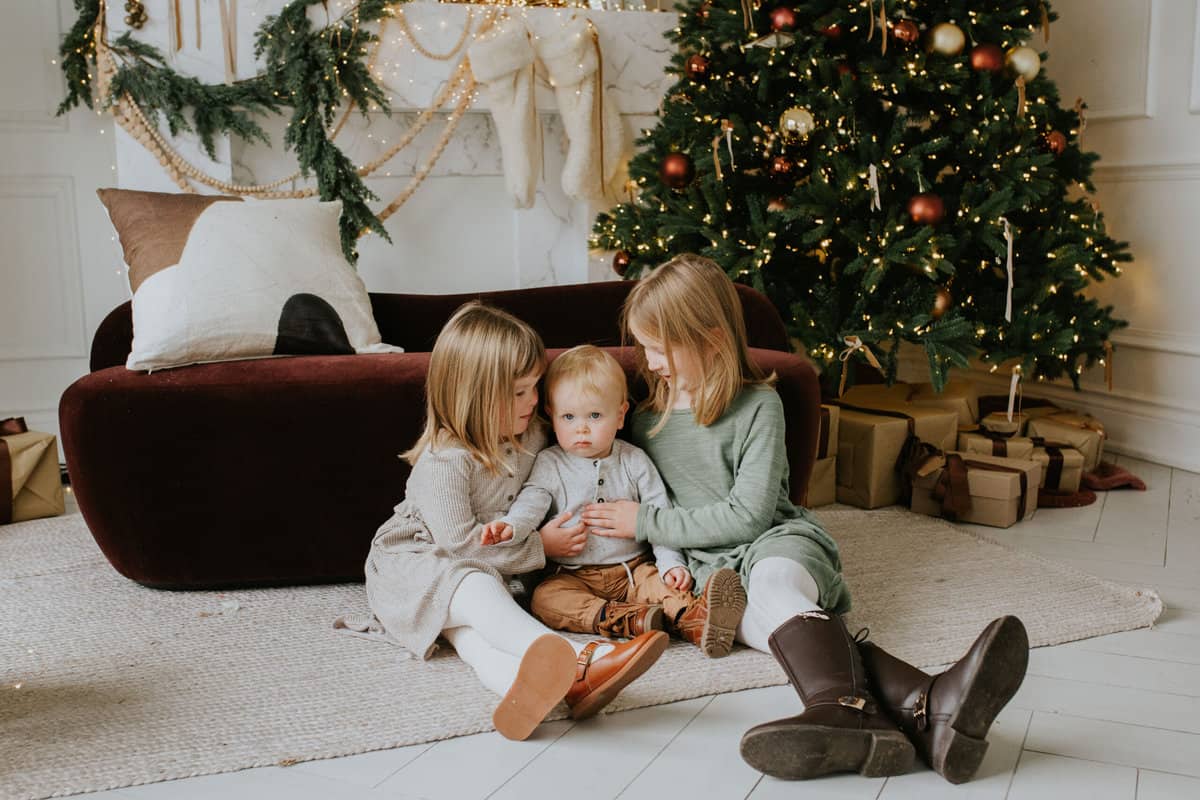 On the Mend: The first half of the holiday season was a blur of hospital visits, doctor's offices and pharmacy pick-ups. The whole family got the nasty RSV virus. The extent of our holiday merriment was dozing on the couch with Christmas movies playing in the background. Thankfully everyone is back in good health, and we're hoping to keep it that way until Jolly Ol' St Nick makes his arrival soon!
One great thing about having a business like this blog is that when I have a season where I need to pull back and be there for my family, I can. Even while we've been sick, my entire archive is available to anyone looking for holiday recipes, crafts, decor ideas and more.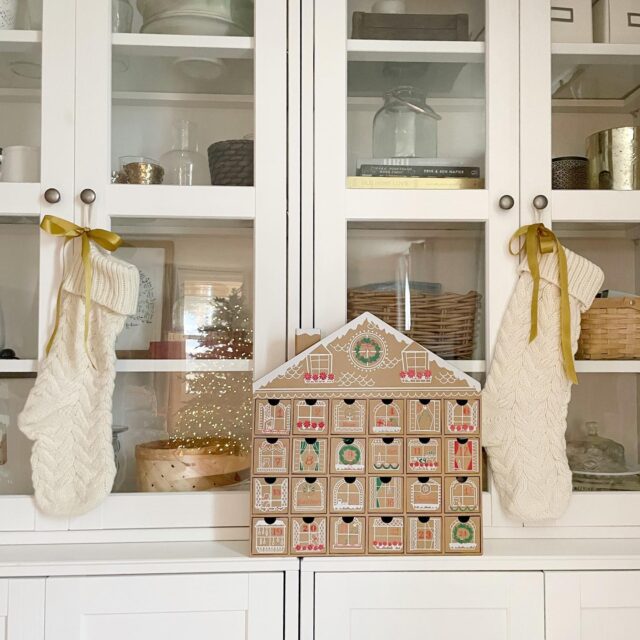 Counting Down the Days: Thankfully I had made the kids an Advent Calendar House ahead of time and it had a variety of low-key holiday activities that were either easy to set up or already prepped. There were a couple days, when they were really sick, that I swapped out whatever the day's activity was for something easy, like "Watch Frosty the Snowman Together". It has made the season still feel special, even when we weren't feeling our best.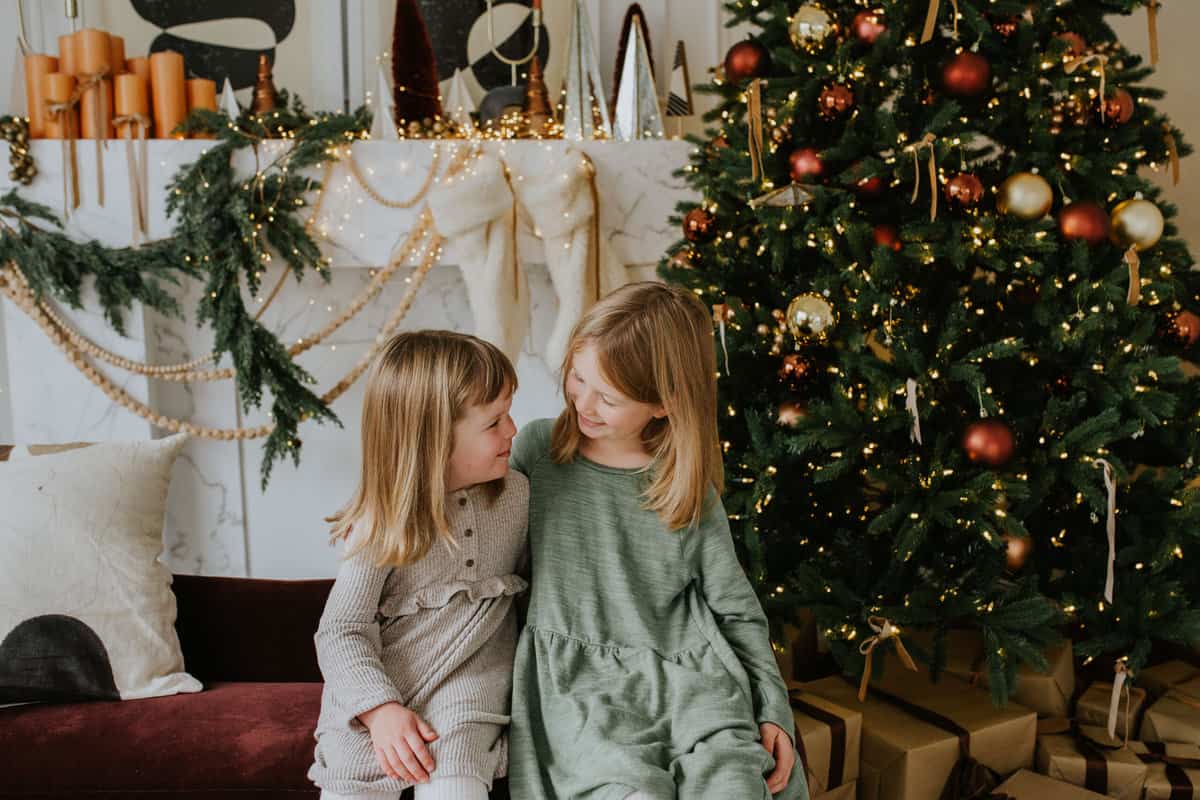 The Magic Years: The kids are at such a fun age right now for the holidays, especially the girls. They are right into the "magic" of Christmas and marvel at the lights, stories, decorations and traditions. I've talked before about Our Family Traditions with Little Ones. With three kids that are 6 and under right now, we are soaking up these moments with them, as much as we can.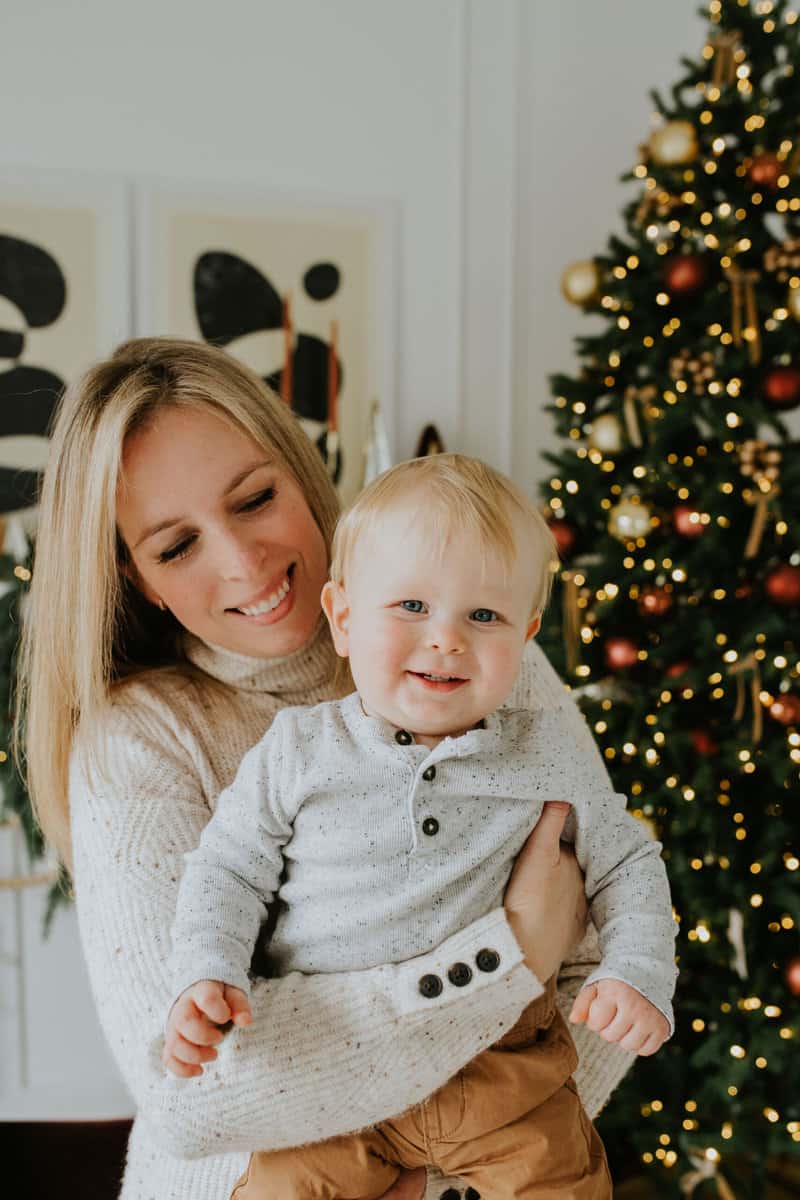 On the Move: At 15 months, our littlest is at the age where he is into everything. No ornament, present or Christmas card gets past his thorough "inspection". It has meant we've kept our most treasured (and fragile) decorations tucked away until another year. I'm all too aware of how fleeting these younger years are, so I'm happy to make things a little more baby-friendly this year. Less stress and more Christmas cheer, right?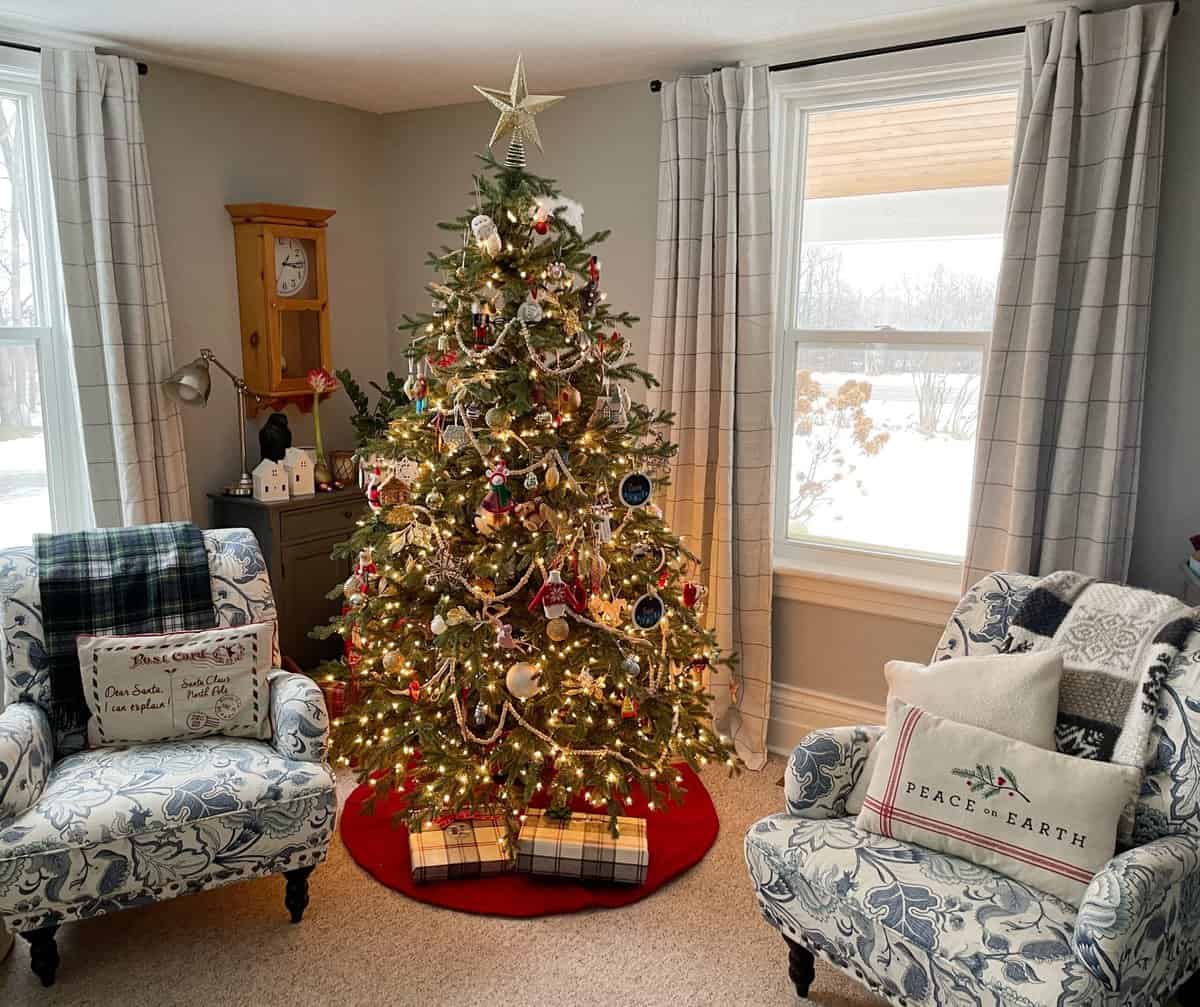 Kid-Friendly Christmas Decor: I have kept our Christmas decor simple this holiday season, with a focus on things that are nostalgic for us and fun for the kids. There will be many other years when I can do more decor. We did our Christmas tree entirely in non-breakable ornaments, and tried to have all the other decor up higher on shelves where the baby cannot get to them. Outside we did lights on the porch again (in white this year!) and added a vintage blow mold Santa on the roof.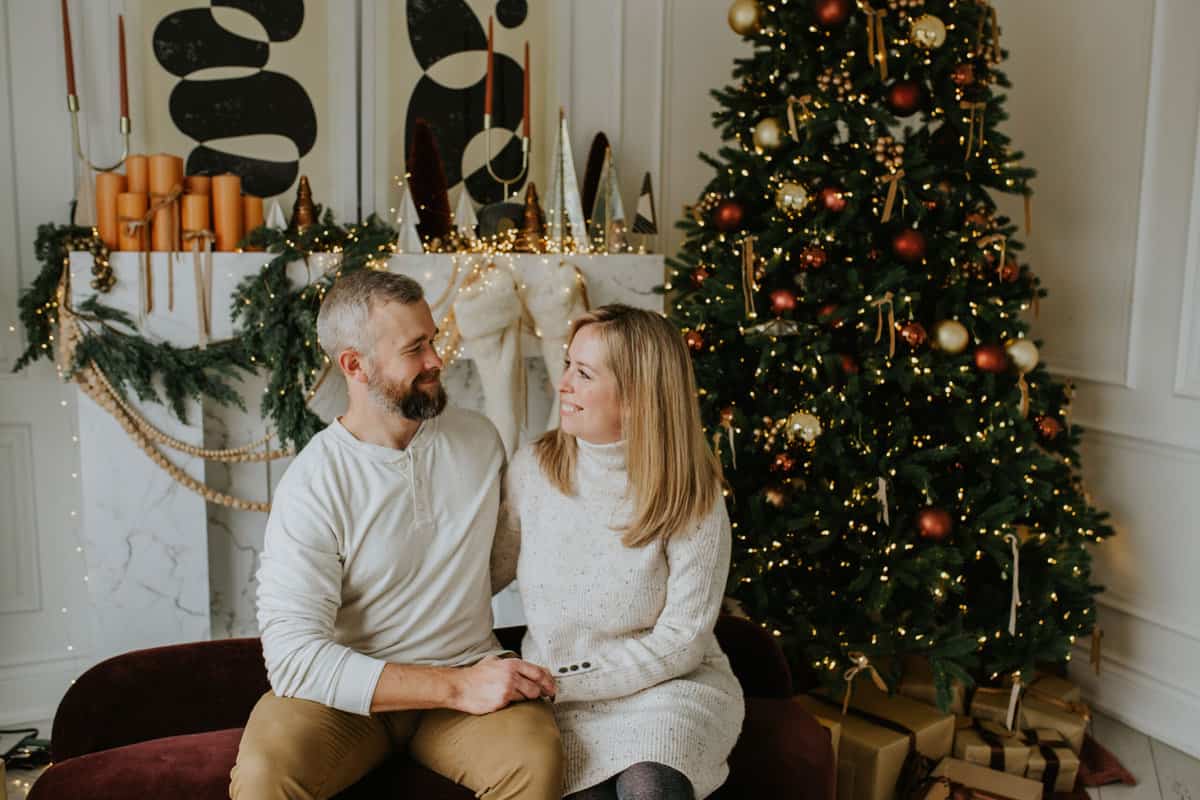 My Favourite Christmas Date: This year marks the 13th Christmas that Garrett and I have spent together, and the 8th at Cloverhill Farmhouse. Sometimes when we are caught in the middle of the chaos of raising three kids we look at each other and laugh at how crazy it gets…but also how much we love being their parents.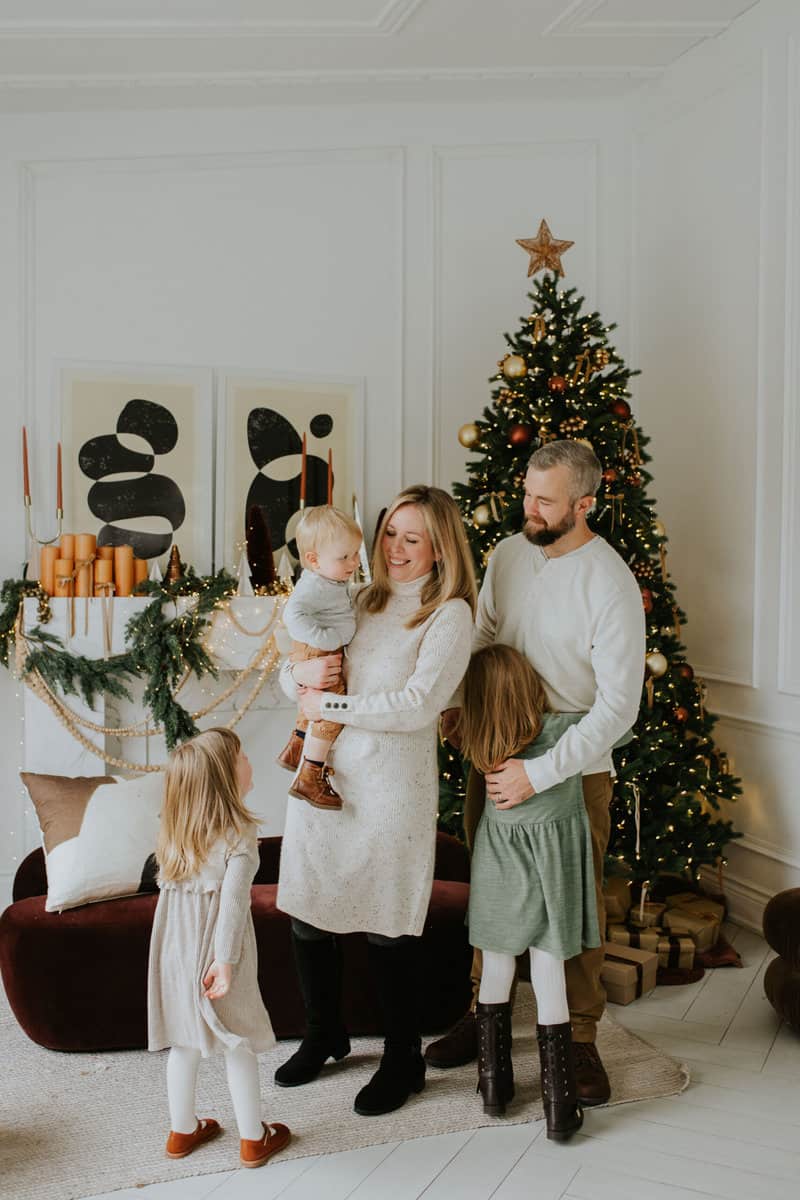 I hope that you have a wonderful holiday with your loved ones. From our family to yours, Merry Christmas!