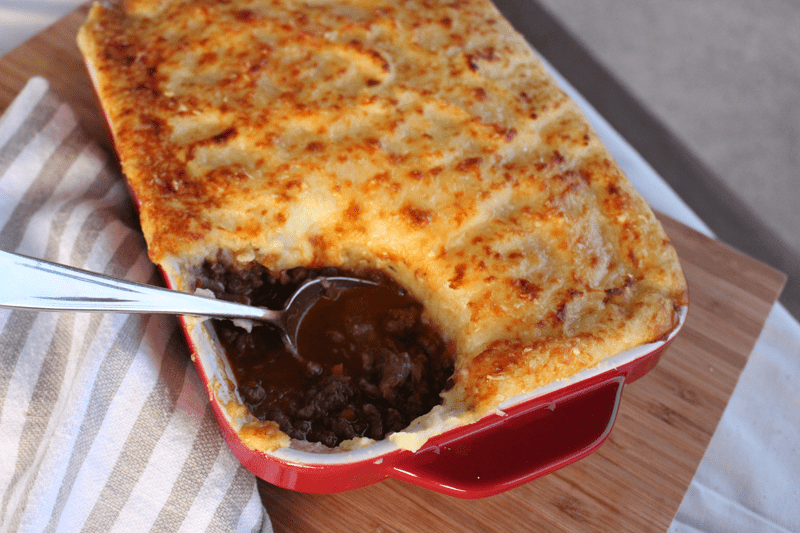 It is freeeeezing here in Canada. Which means that all that I can think about is comfort food, including this incredibly delicious Shepherd's Pie recipe from Gordon Ramsay. Simple ingredients, but put them together and it's a show stopper.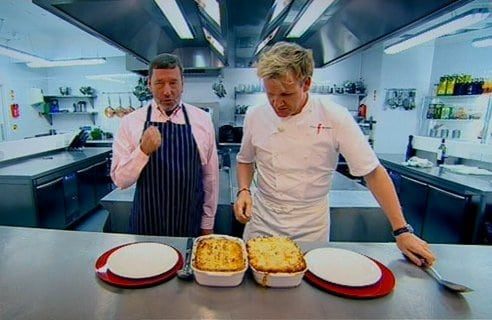 I know that there are many people who don't like Gordon Ramsay and his interesting ways of teaching in the kitchen, but I am a big fan of his cooking. Especially how he really stresses using as much locally grown produce.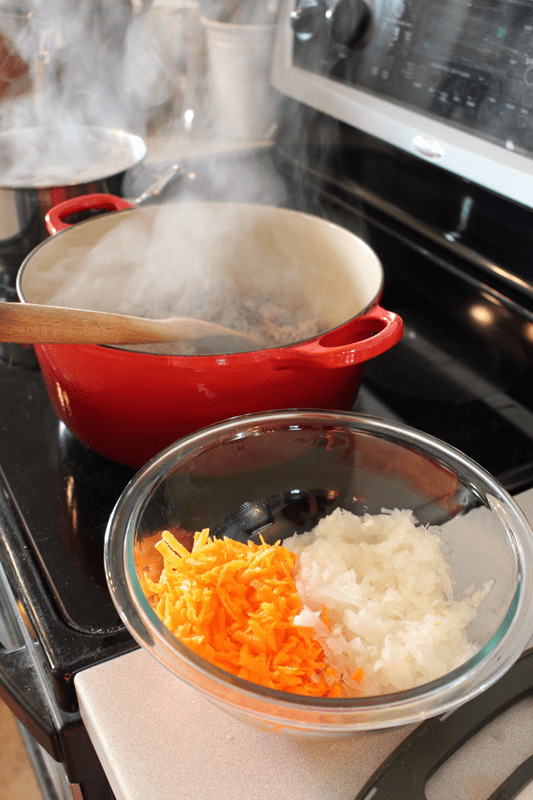 This traditional British-style Shepherd's Pie recipe calls for lamb, but I've also had great success making this with beef, as is typical here in Canada.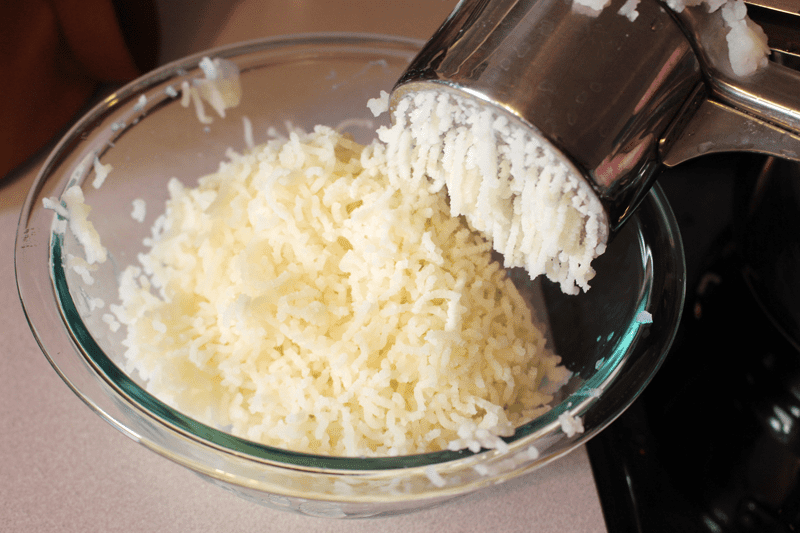 To get the fluffiest potato topping, I like to use a ricer for the mashed potatoes.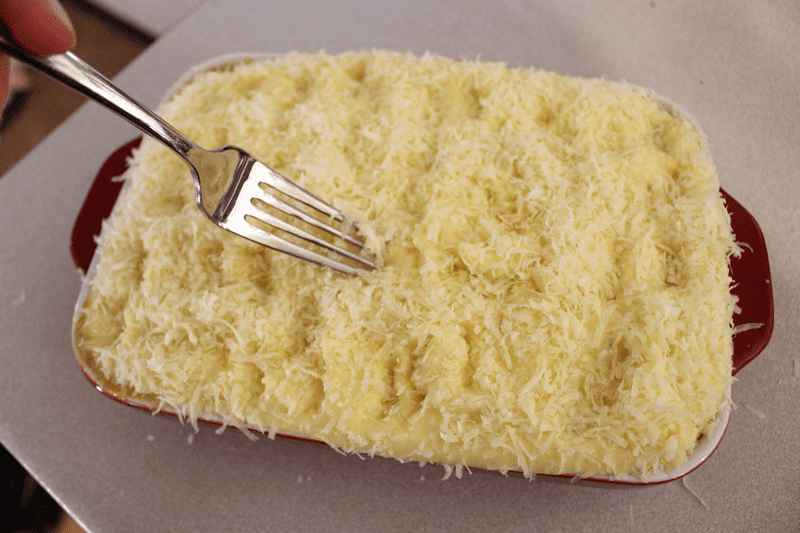 Once it's spread over the top and sprinkled with parmesan cheese, a quick fluff with a fork with create the perfect peaks and valleys.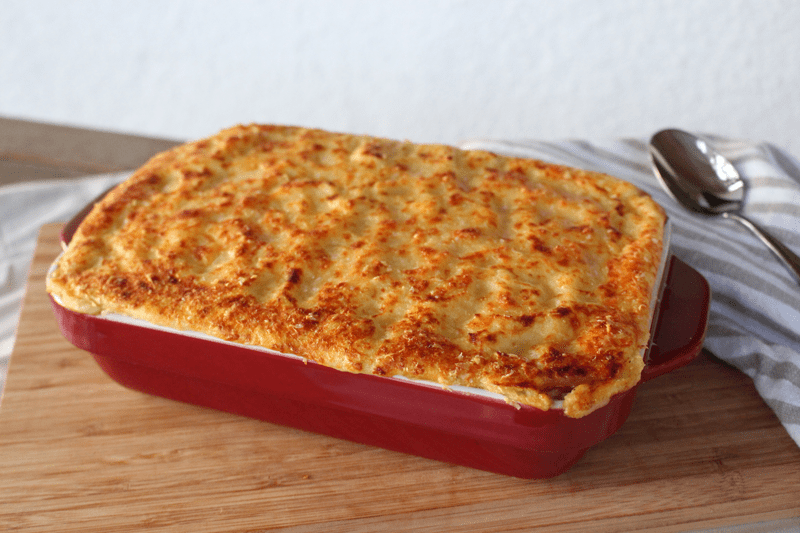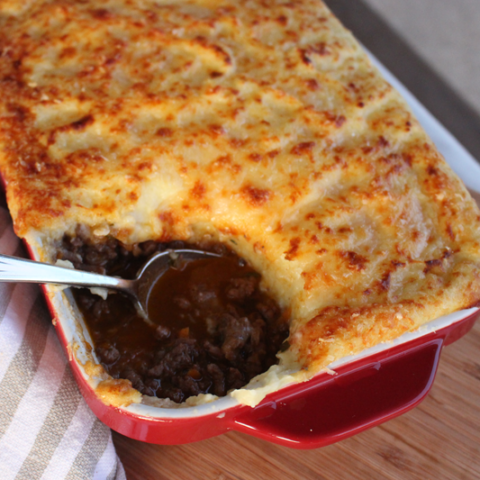 Gordon Ramsay's Shepherd's Pie
Ingredients
2 tbsp olive oil
2 lbs ground lamb
1 large onion, grated
1 large carrot, grated
2 cloves garlic, grated
2 tbsp worcestershire sauce
1½ tbsp tomato paste
2 sprigs of fresh thyme leaves
1 sprig fresh rosemary, chopped
1 cup red wine
1 cup chicken stock
2.5 lbs potatoes (peeled and cut into chunks)
2 egg yolks
¼ cup cream
4 tbsp butter
6 tbsp parmesan cheese, grated
Instructions
Preheat the oven to 350°F
Heat the oil in a large pan until hot.
Season the ground lamb and fry in the oil over moderate to high heat for 2-3 minutes.
Stir the onions and carrot into the mince then grate the garlic in as well.
Add the Worcestershire sauce, tomato paste and herbs and cook for 1-2 minutes, stirring constantly.
Pour in the red wine and reduce until almost completely evaporated.
Add the chicken stock, bring to the boil and simmer until the sauce has thickened. Add salt and pepper to taste. Meanwhile, cook the potatoes in boiling salted water until tender.
Drain potatoes and return to the hot pan over low heat to dry out briefly.
Pass them through a potato ricer then beat in the egg yolks, cream and butter, followed by about 2 tbsp grated Parmesan. Check for seasoning.
Spoon the lamb mixture into the bottom of an ovenproof dish.
Using a large spoon, layer the mashed potato generously on top of the lamb mixture, starting from the outside and working your way into the middle.
Top with remaining parmesan and season.
Fluff up the mashed potato with a fork to make rough peaks.
Bake in the oven for approximately 20 minutes, until bubbling and golden brown.
Notes
To make a cottage pie, swap the lamb for beef and use beef stock instead of chicken.