If you haven't already read about our adventures in Ontario and Vermont at the start of the trip, head over to last week's post on PART 1.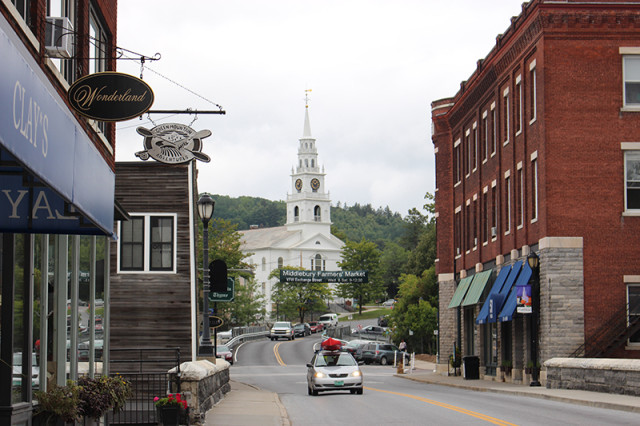 After our time in Burlington and Shelburne, Vermont, we headed further south to the quaint town of Middlebury, Vermont.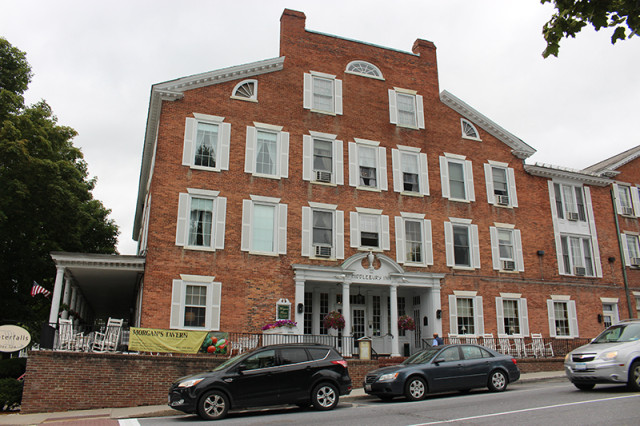 We stayed at the historic Middlebury Inn, right in town.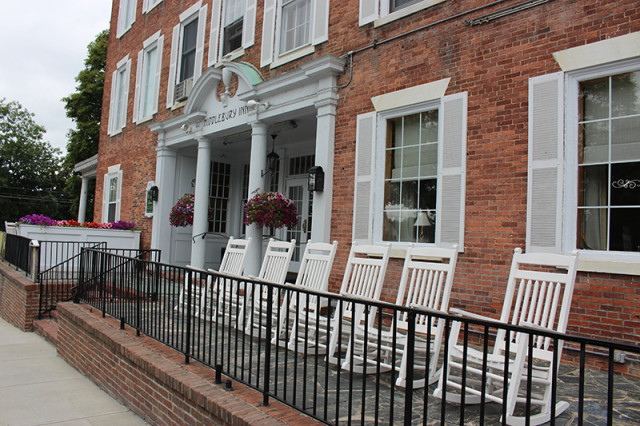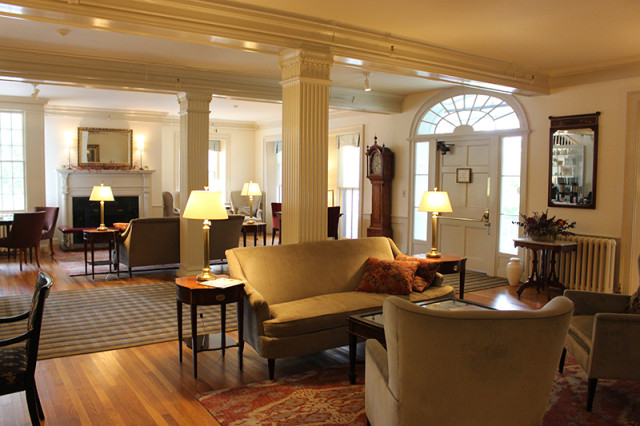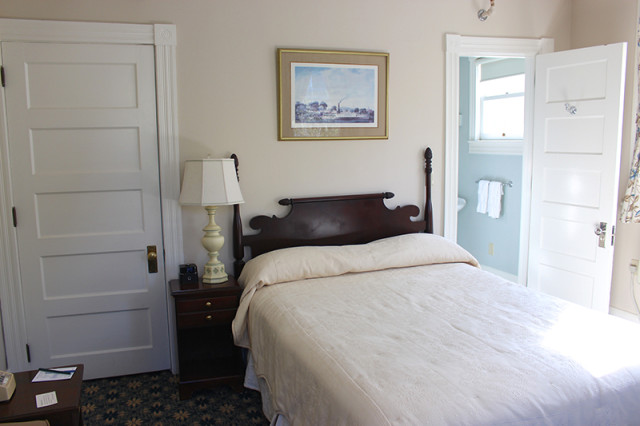 It was the one hotel on the whole trip that we splurged a little and it was so worth it. Not only did it mean we were right in town and walking distance from everything, but it also had all the 1827 historic charm that we love. The sloped floor in the bathroom just made us feel like we were right at home, ha!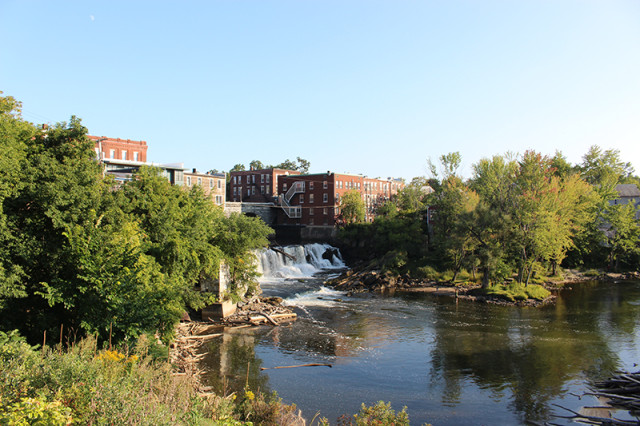 We got there in the afternoon and decided to walk around town to pop into some of the shops before they closed up. Right behind their Main Street is a cool waterfall and old marble quarry.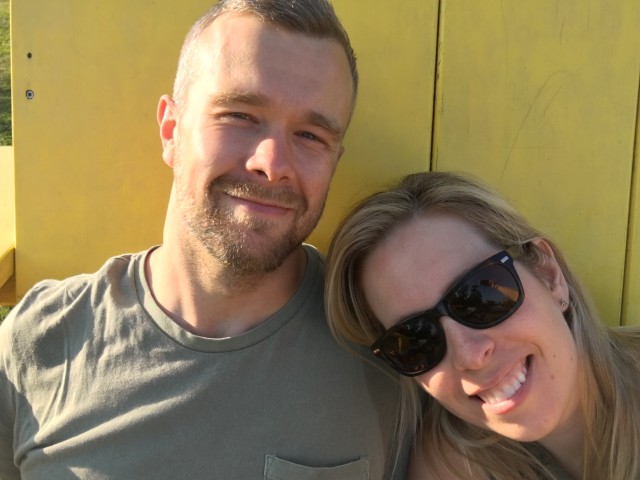 By some miracle, Lucy fell alseep in the stroller at the beginning of our walk and we were actually able to have an hour or so of alone time on the trip. Such a novelty when you're traveling with a toddler. We walked around the quarry and sat in a huge muskoka chair overlooking the falls. It was so peaceful.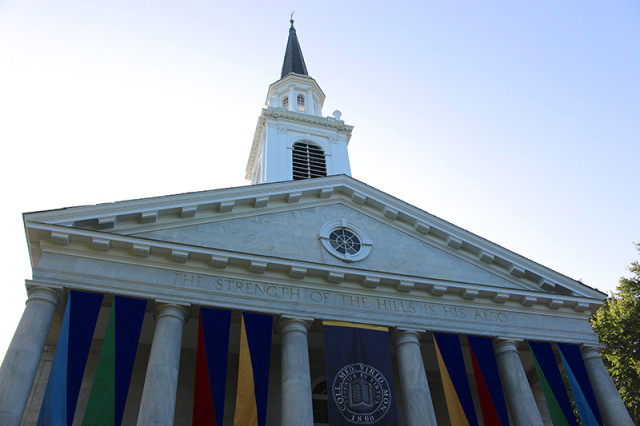 We continued our walk up the hill to the beautiful Middlebury College campus.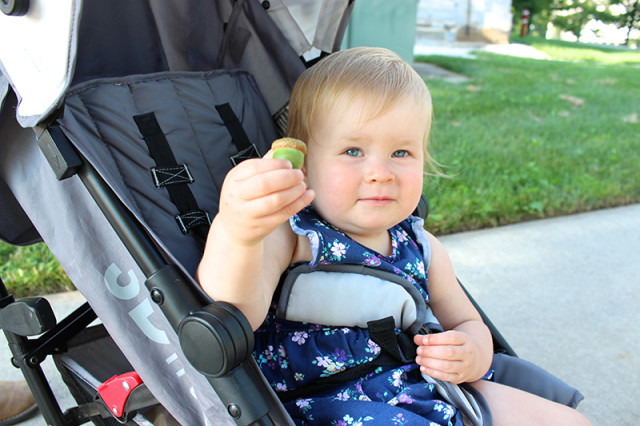 When Lucy woke up she was in the best mood and was happy to play around the campus. She found her first acorn and was so proud, ha!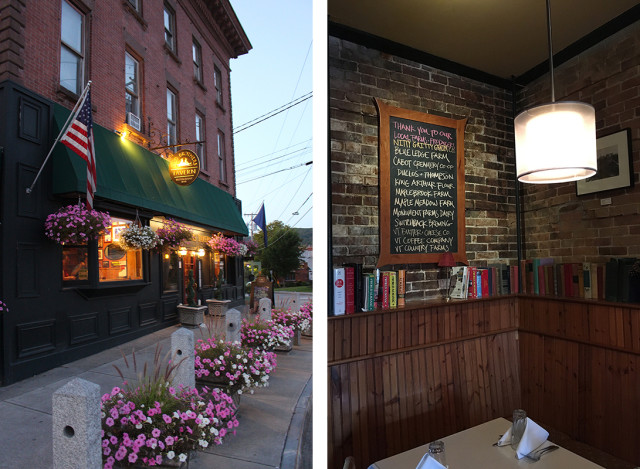 After our over two hour walk around town, we'd worked up quite the appetite. Based on a recommendation by the concierge at our hotel, we went to Two Brothers Tavern for dinner. As soon as we looked at the menu, I knew I'd love this place. So many of their dishes contained local ingredients and I loved seeing them all listed on the walls.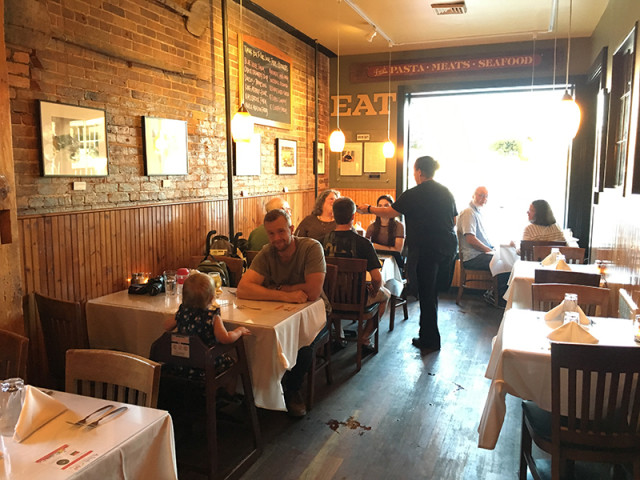 We all shared a bowl of Cheddar Ale Soup that was delish. Lucy loved the oyster crackers the most.  Garrett went for a big burger and Lucy and I shared a shepherd pie loaded with local incredients and topped with more of their delicious Vermont cheddar. Everything tasted amazing.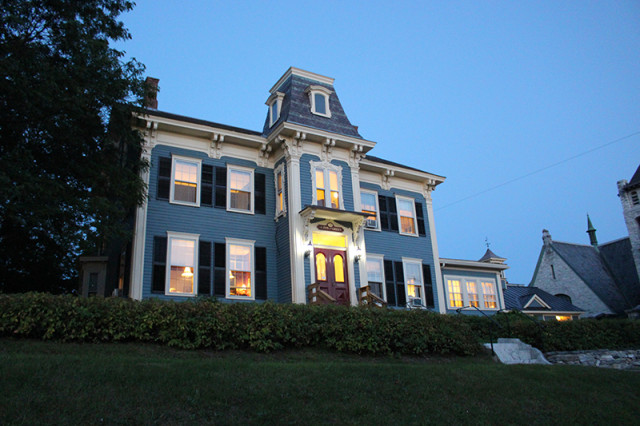 The evening air was perfect, so we walked a little more, admiring all the gorgeous old homes lit up at night.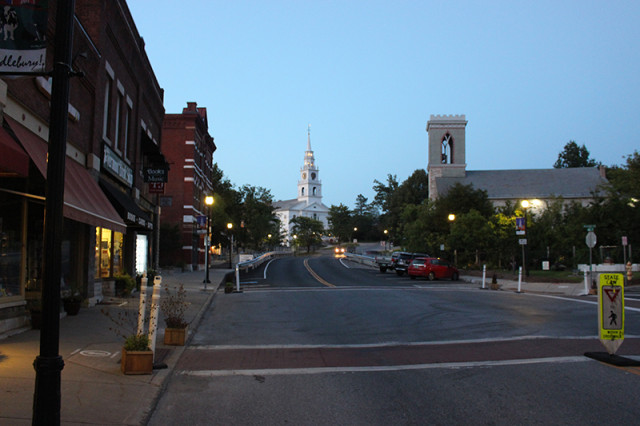 We stopped for a quick creemee soft serve ice cream cone to enjoy on our walk back along Main Street as we made our way to the hotel.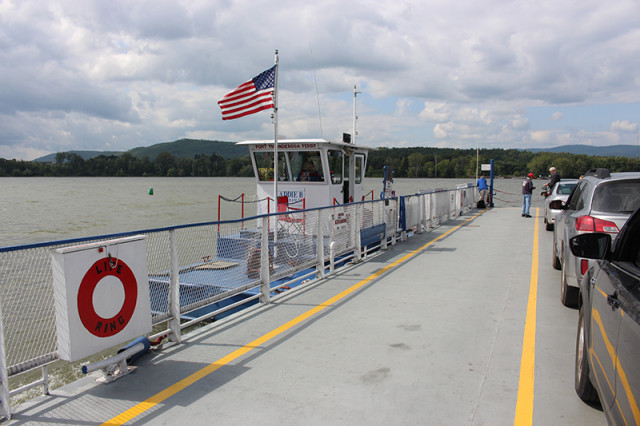 The next morning we grabbed a quick breakfast and then got back on the road. Before long, we found ourselves on the Fort Ticonderoga Ferry, heading across Lake Champlain. It was only a seven minute ferry and saved us so much time getting over to the other side. There has been a ferry here to shuttle travellers back and forth since 1759!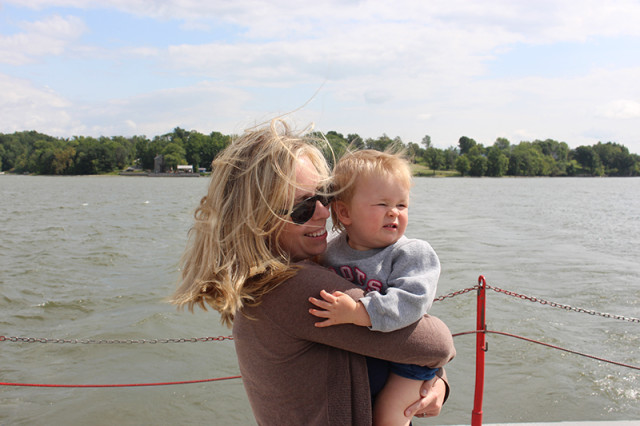 It was a great way to see the lake and Lucy loved watching the boat go along the cable.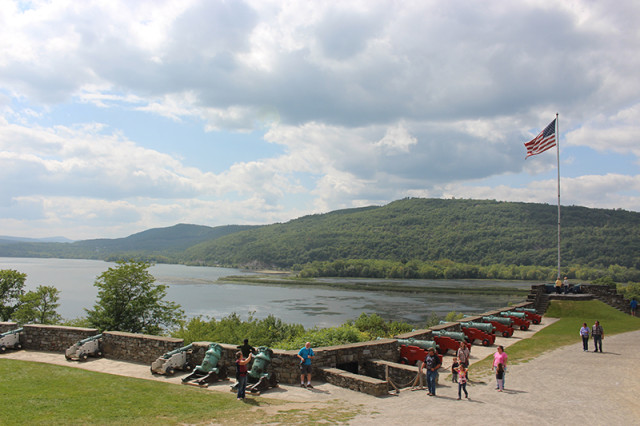 Our big stop for the day was visiting Fort Ticonderoga on the New York side of Lake Champlain.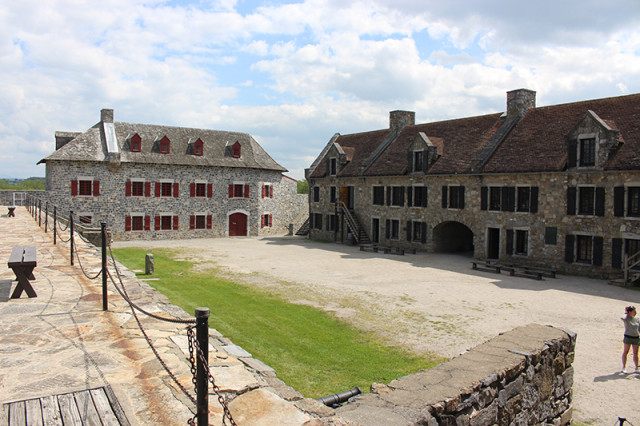 I came here years ago as a kid and can remember walking around the fort with my dad.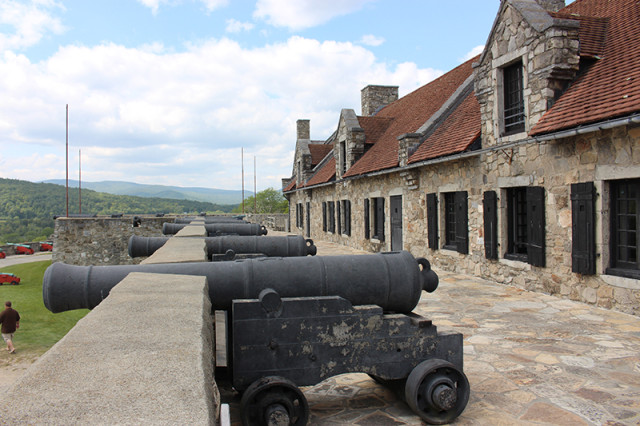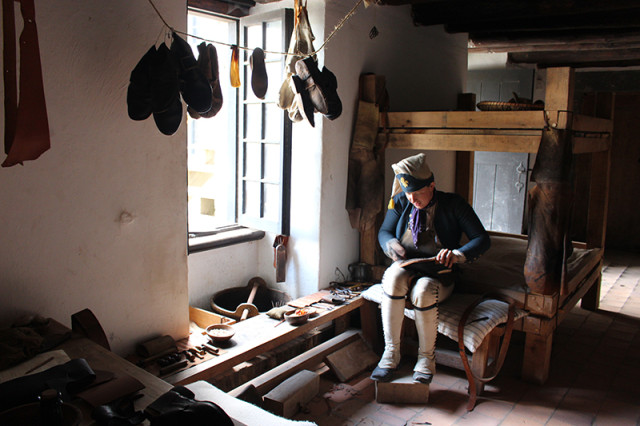 Every year, Fort Ticonderoga picks a different year to depict from its over 300 years of history. This year it was 1757 when the fort was occupied by French and Canadian troops. The staff at the fort work hard to create the clothes to fit the era, learn the trades and tasks of that time and even what kind of food would have been eaten there.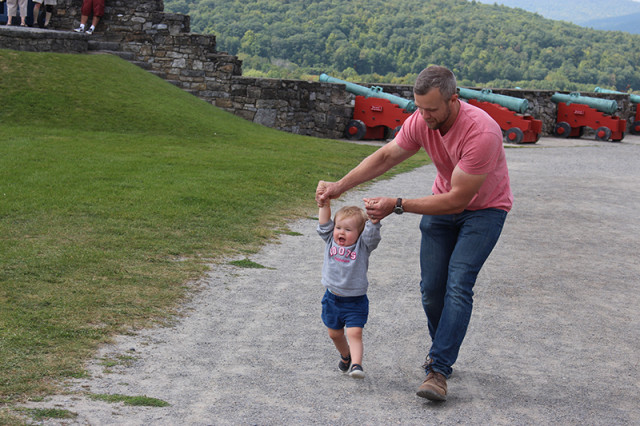 We had a blast walking around and looking at all the interactive museums…but there is one thing that really won us over…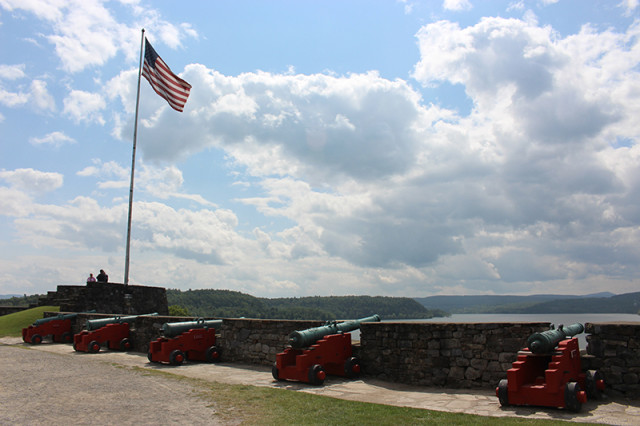 The view here is unbelievable. Pictures can never do it justice. I swear it's the best view of Lake Champlain.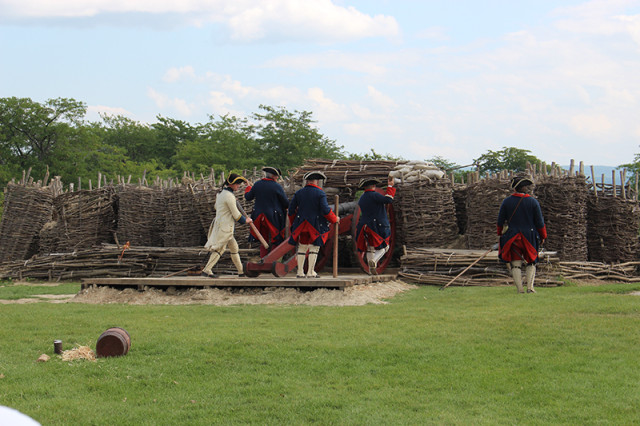 We were lucky enough to catch a cannon demonstration too.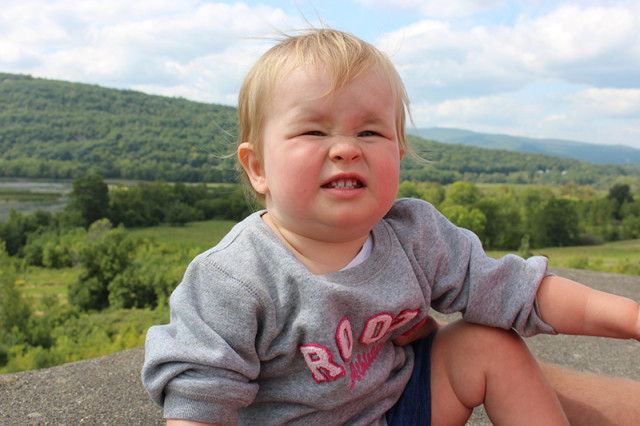 It was so great to be able to bring Lucy here and explore around, but I can't wait until we can come back when she is older and will appreciate it more. I think the highlight of the day for her was picking up pebbles, ha! At least it kept her occupied so that we could look around ourselves.
Lucy started to doze in the stroller, so it seemed like the perfect time to head over to the King's Garden, one of the oldest cultivated landscapes in America.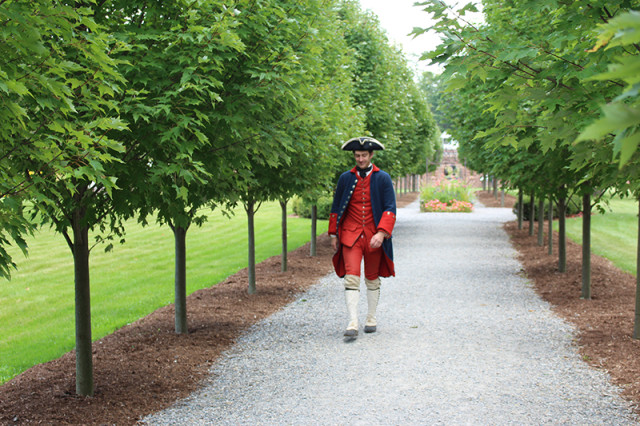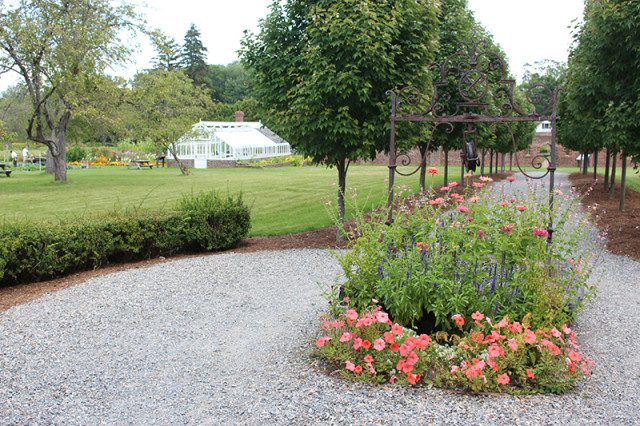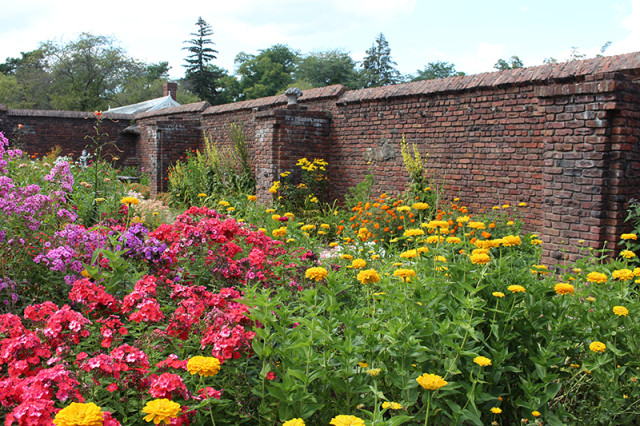 The stunning walled garden was designed by Marian Coffin in the 1920s. She was one of the first women to study landscape architecture at MIT.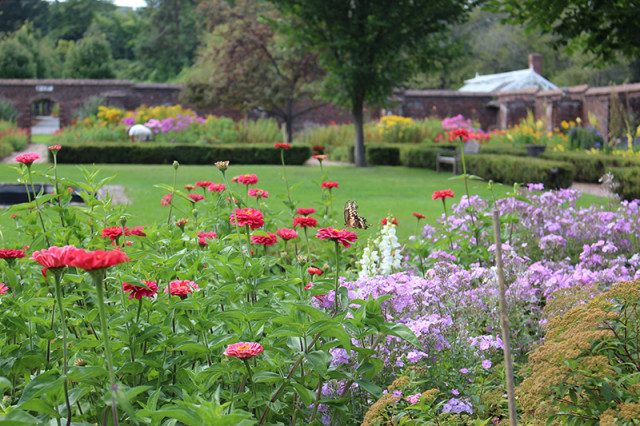 Seeing all the beautiful blooms got me excited about planning our own gardens again next year. I took lots of notes!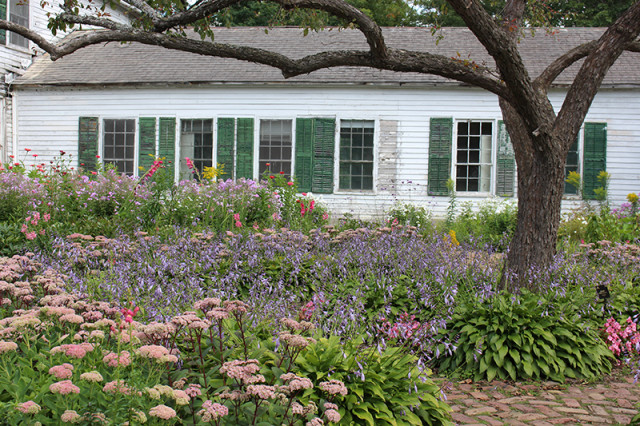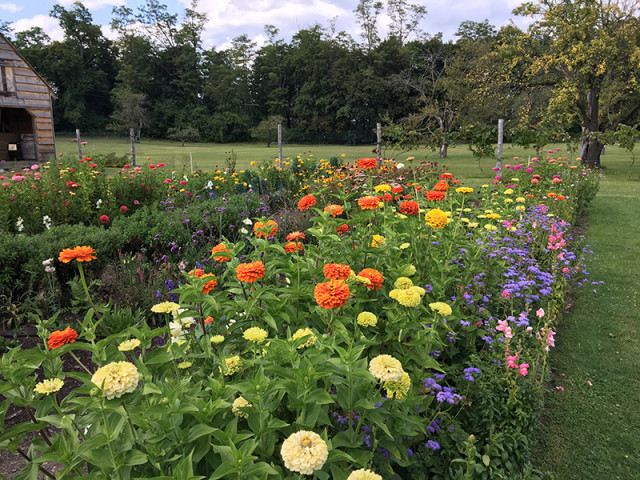 We had a fantastic day touring around Fort Ticonderoga, and then made our way back north that night. One last night in New York State and an early morning stop into Target (I couldn't resist) and we were back on our way home.
Vacations are lovely and really help you recharge your batteries, but there is nothing like coming home at the end of a trip to your own bed and the comforts of home. I'm so thankful that we were able to make this trip happen this summer and I can't wait for many more family road trips to come.