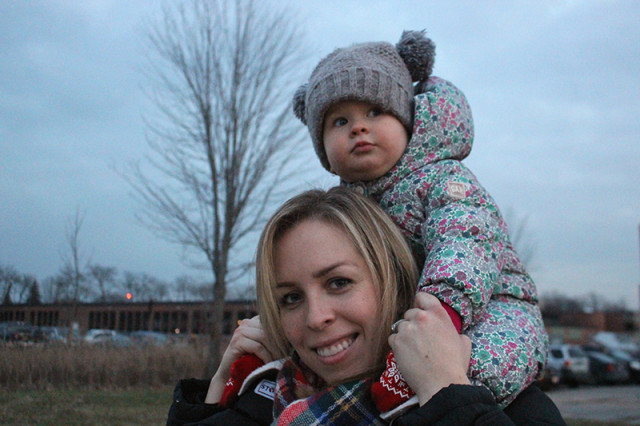 With our tree up, it's really feeling like Christmas around here now! You can see just how much Lucy is loving it at the end of this week's vlog (at the bottom of this post). After missing two Christmas parades this year due to rainy weather, we decided to bundle ourselves up and head out to a nighttime parade with lights.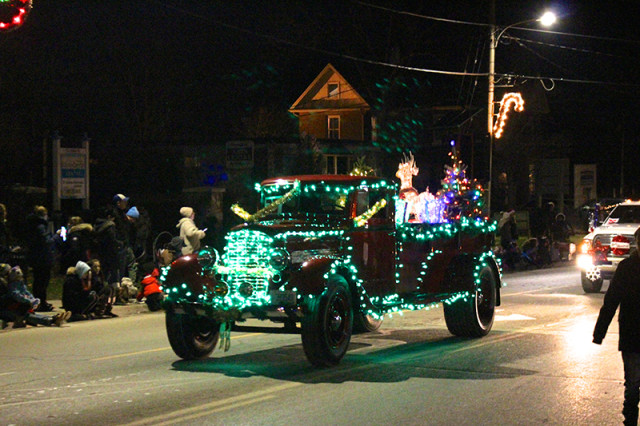 It was fun to see all the floats and vintage vehicles covered in lights. There were some great bands playing as well, including my favourite from our farmers market this summer, Therapy Seekers, doing a fun rendition of Rudolph the Red-Nosed Reindeer that you can catch in the vlog too.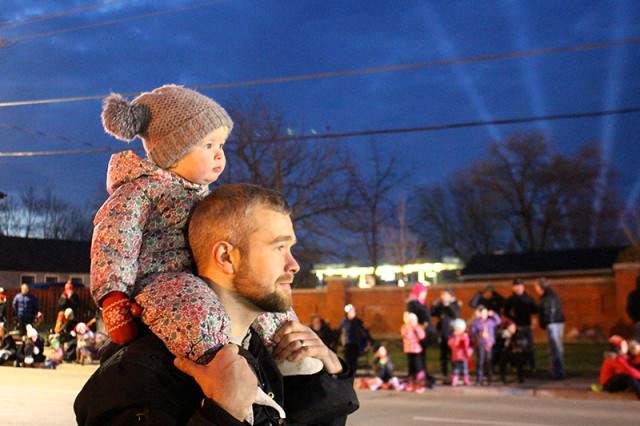 Lucy was fascinated with the lights and music. She kept clapping and waving to the floats. The hardest part was trying to keep her on the sidewalk whenever a dog walked by – she wanted to go out and pet every single one of them.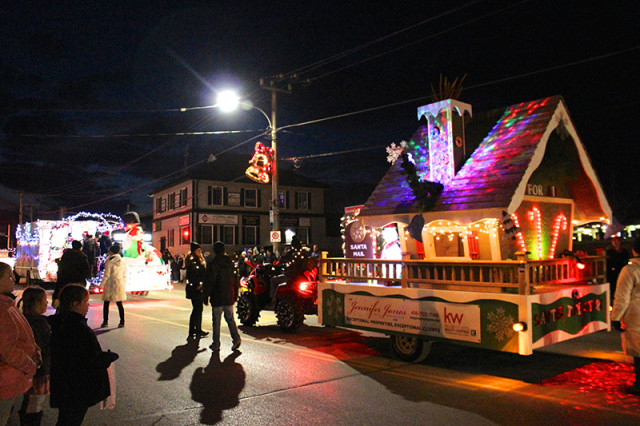 We stayed until almost the end of the parade and then headed home when we were getting too cold. We missed the big guy in red, but thankfully we also missed all the traffic leaving the parade too, ha!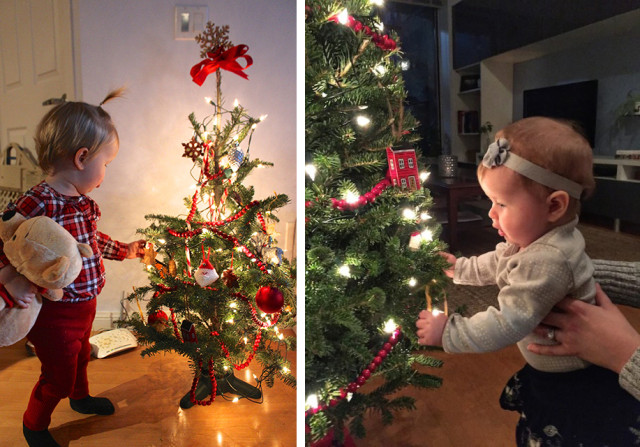 We also celebrated my brother's birthday this weekend with dinner at my sisters' apartment in Toronto. Lucy loved the live Christmas tree, just as much as she did last year. I can't believe how much she's grown in the last year! Her favourite ornaments that she kept coming back to each time was a little red house from my sister's trip to St. John's, Newfoundland and the Squeeze Santa's Cheeks Ornament I made my sister like the one we had on our family tree growing up. When Lucy learned that you can actually squeeze his cheeks and find Hershey Kiss in there, she was floored.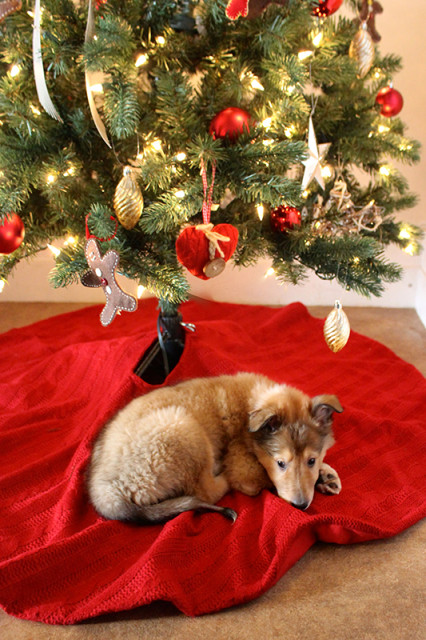 And this year there was one extra guest at dinner! My sister and her boyfriend adopted this adorable 10-week old collie mix from a rescue on the weekend and named her Willow. She stayed with us for a few days this week and was just the sweetest little thing.
And now for this week's vlog: