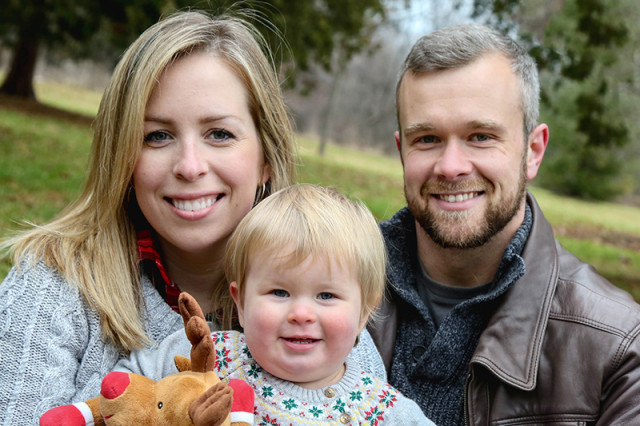 Happy New Year!!! I hope you've all had a lovely Christmas break and are excited for what's to come in 2018. We had a really nice holiday at home with loved ones this year, and despite all three of us getting week-long colds starting on Christmas morning, we had a chance to rest and recharge. I ended up taking an unexpected blog, vlog and social media break while I tried to get us all feeling better, which ended up being the best medicine. After such a busy two months leading up to Christmas, I think my body and my mind needed the downtime. I pulled together a short vlog of some highlights from our family Christmases, which really is just lots of Lucy because she has been so much fun this Christmas. You can watch the video at the end of this blog post.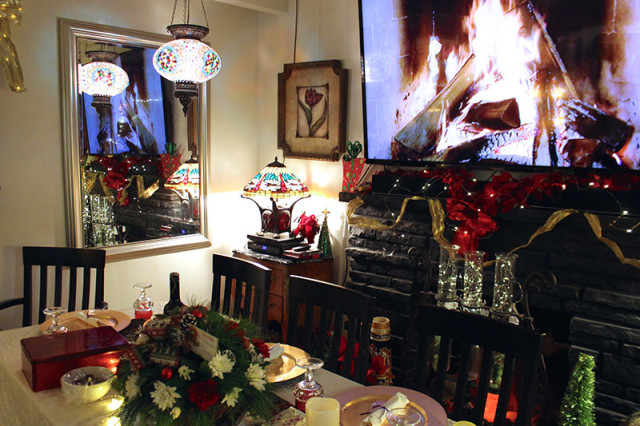 On the Saturday, we headed over to Garrett's parents' home for a lovely Christmas dinner. They went all out with a huge turkey and ham, and tons of side dishes.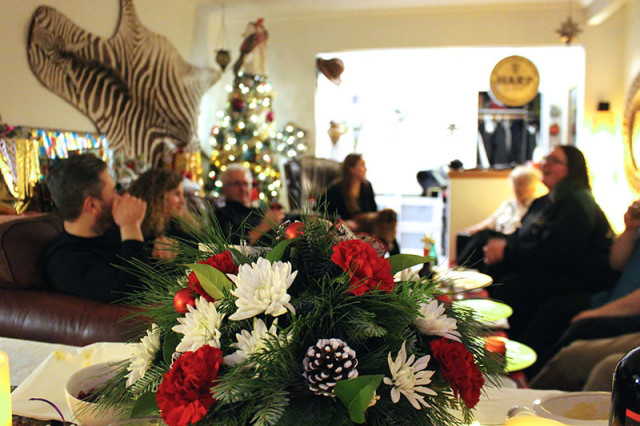 It was great to catch up with everyone and kick off the holiday weekend. Lucy loved having so much family around and pretty much ran circles around the house all evening.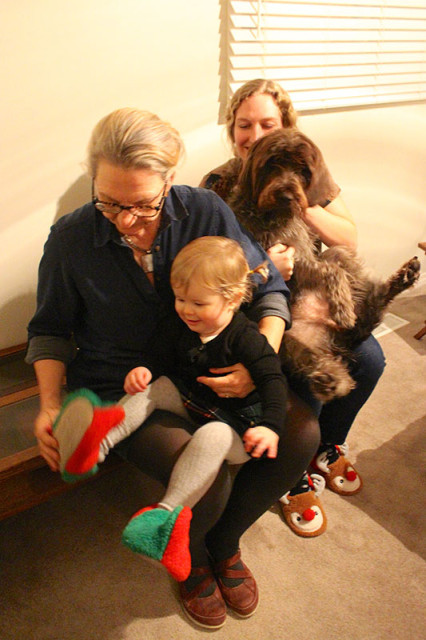 The next day was Christmas Eve, and we went to my parents' for their traditional big family dinner. Lucy was a happy little elf hanging out with everyone, especially the dogs. My cousin's dog Wilbur was there and I can't believe how much both of them have grown when I look back at the picture of them from last year.
They're both so little!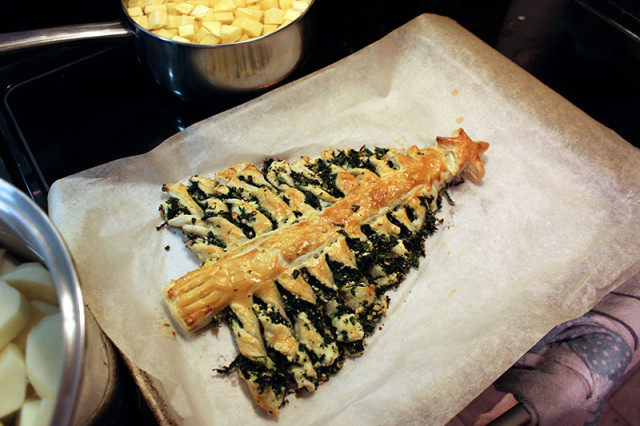 We did a cocktail hour before the big dinner, and I brought my Holiday Sangria and this Puff Pastry Christmas Tree. I think I'll make a few little tweaks to it and then post the recipe next year.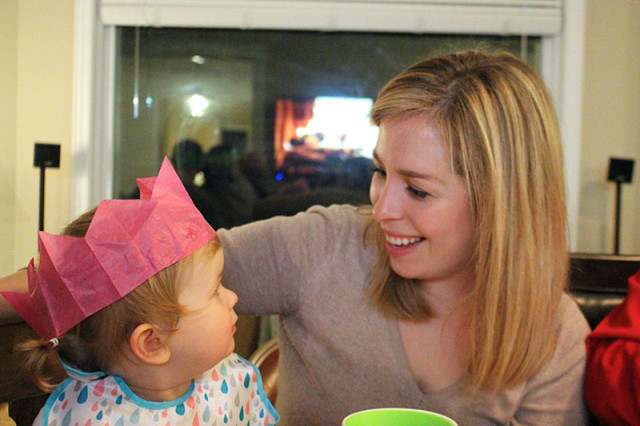 Lucy was right into all the Christmas traditions, from the Gingerbread Cookies and Family Christmas Carrot Pudding, to opening crackers and wearing silly paper crowns.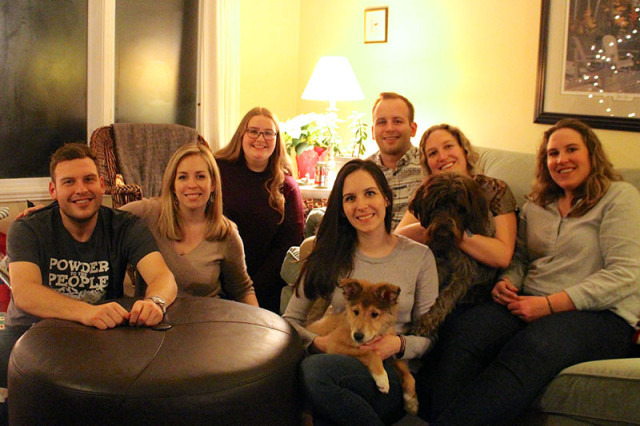 It was so nice to have all my family under one roof. We were even able to gather the cousins for a photo with some of the pooches. We've all grown up so much since this picture I found on the blog from 2011.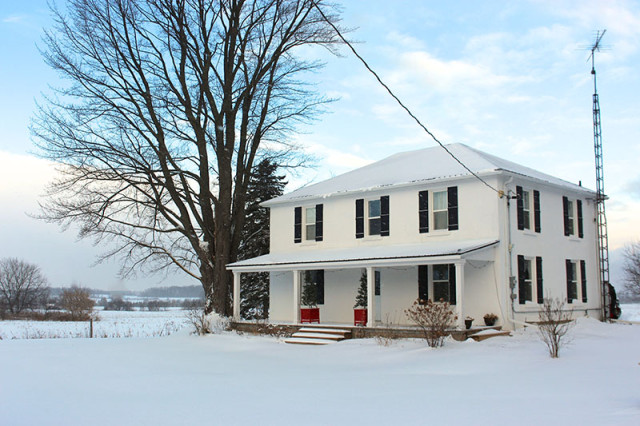 On Christmas morning, we woke up to a true White Christmas. It was like a snow globe with all the snowflakes coming down.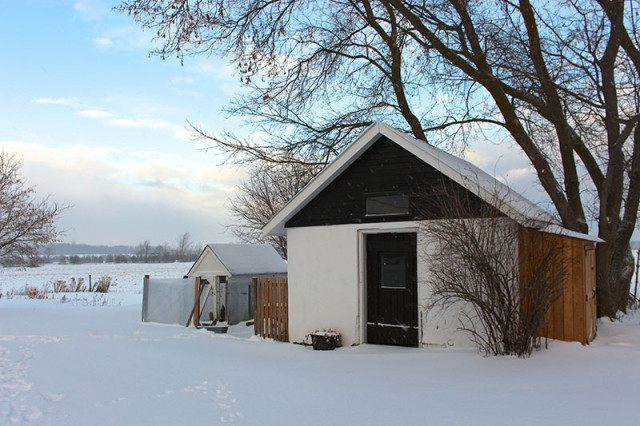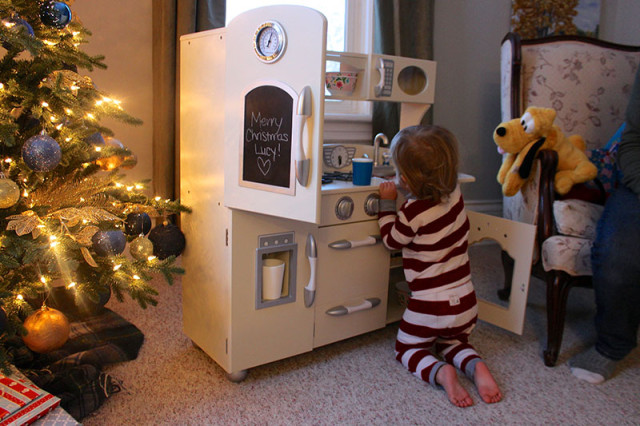 Lucy was so excited when she came down and found her play kitchen beside the tree. There were also a few little gifts from Santa and a stocking full of bathtub goodies and a bottle of bubble bath. She has asked to have a bubble bath every day since, ha!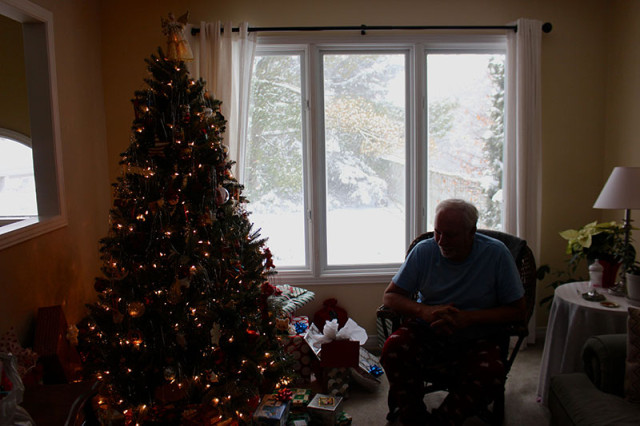 We bundled up and headed over to my parents' house for a Christmas morning brunch. As you can see, it was quite the snowstorm blowing around us. Some of our family who was staying over had to change their plans and stay for another night from the storm.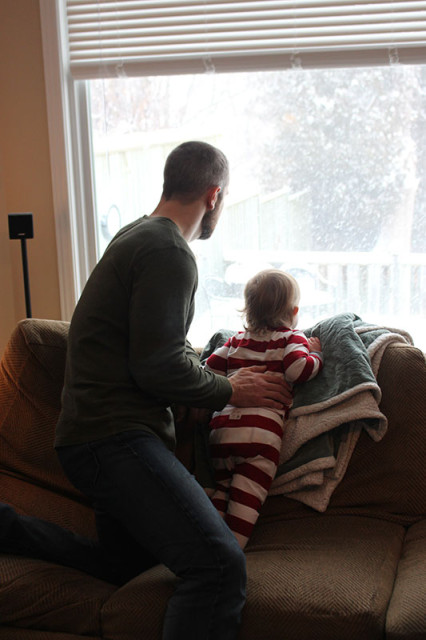 Lucy was fascinated with all the snow in the backyard. Won't be long before she's begging to go tobogganing on their back hill like we always did as kids.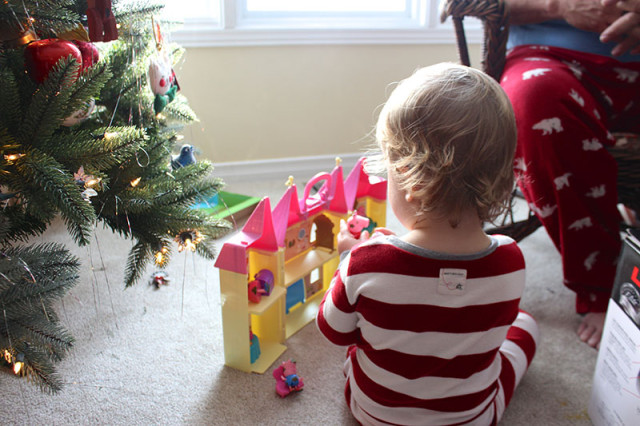 We had a quiet morning letting Lucy play with her new toys while we enjoyed the snow from inside.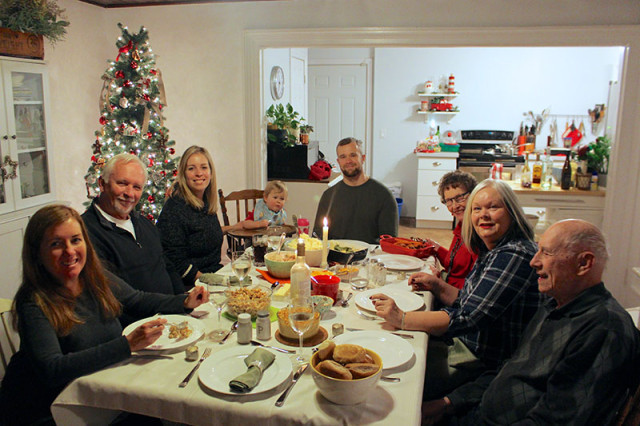 Later in the day, we had another Christmas dinner at our farmhouse, with members from both our families. Everyone brought their leftovers and we reheated them in the oven. It was a great way to use everything up and enjoy them together. Having our parents both together over the holidays has become a bit of a tradition the last few years and I really love how well everyone gets along.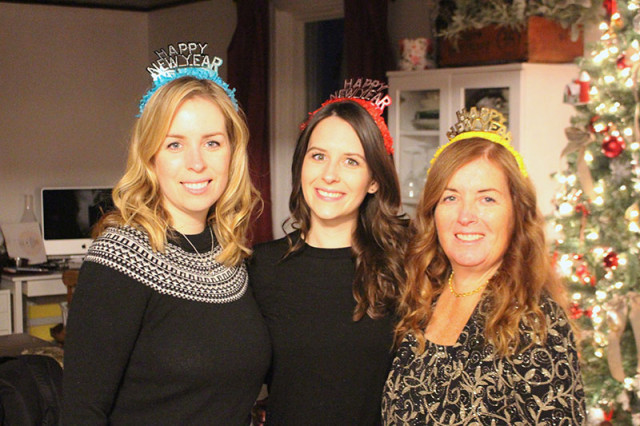 After almost a full week of Garrett, Lucy and I fighting some nasty colds spent on the couch, we decided to have a low key New Years Eve. My parents, sister and her boyfriend (and their cute pup Willow), came over for appetizers and drinks before they headed out to their respective parties. Thankfully Lucy went to bed in good time, letting Garrett and I have a quiet evening at home ringing in the New Year. We actually stayed up until midnight of our own volition (not because a baby was keeping us up) for the first time in a very long time.
I hope you had a lovely Christmas break with your loved ones too. For a few highlights from our break, check out this week's vlog below. Wishing you all the best in 2018!!! 🙂