The last couple of weeks have been pretty busy but I found some time last night, between baking cookies and wrapping gifts, to put together a little vlog of the last couple of weeks. I'll be taking a break from the blog over the next week to spend time with family but then I'll be back before New Years with a recap of our second Christmas with Lucy. This week's vlog is at the end of the post.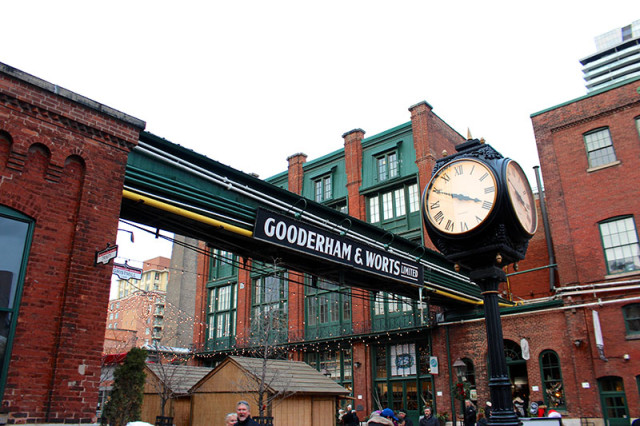 A couple of weeks ago, we made the trip to the Distillery District in Toronto to visit the annual Toronto Christmas Market. Garrett and I have gone almost every year since we started dating in 2010 and we even went to the very first one that same year.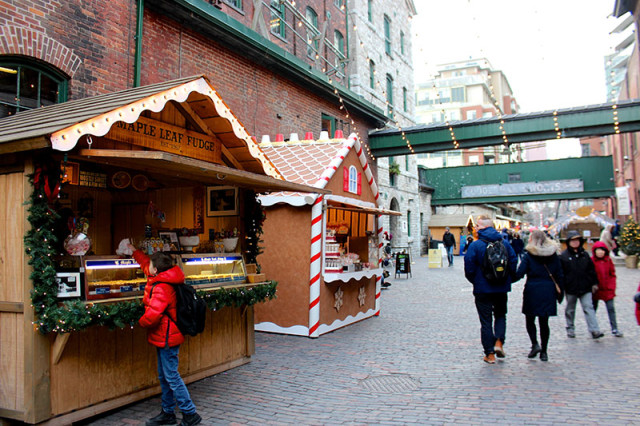 I love seeing all the shops and vendors.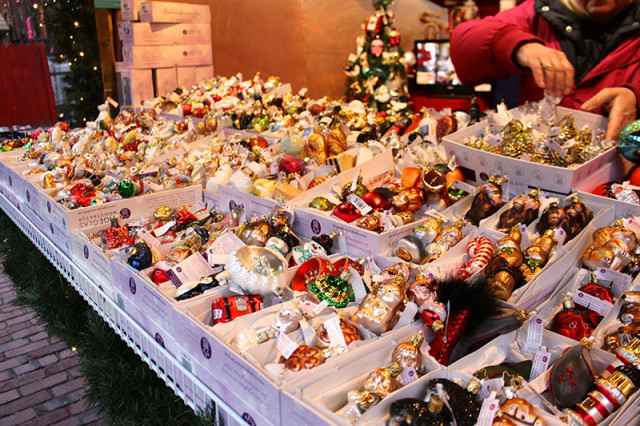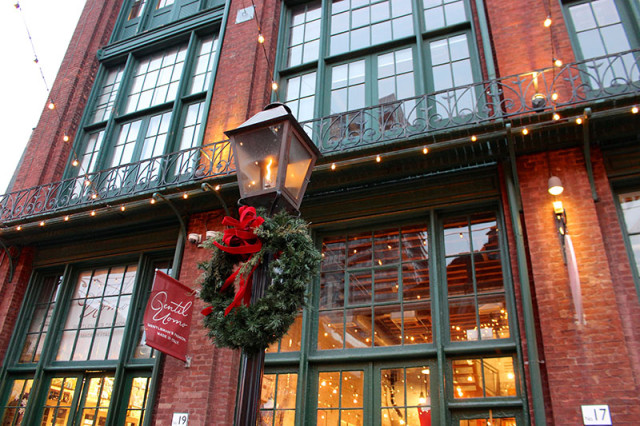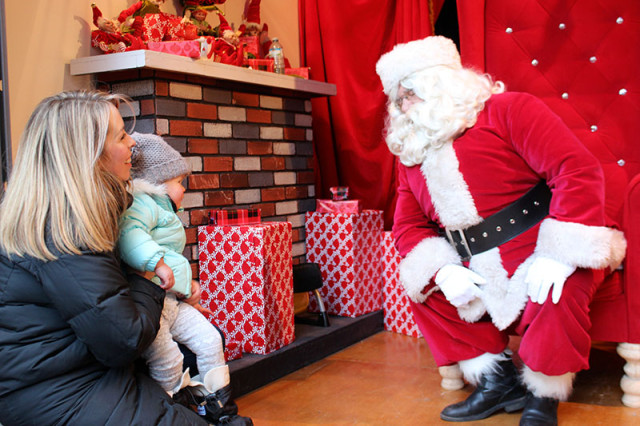 Lucy spotted Santa and there was such a small line that we thought we'd give it another go this year.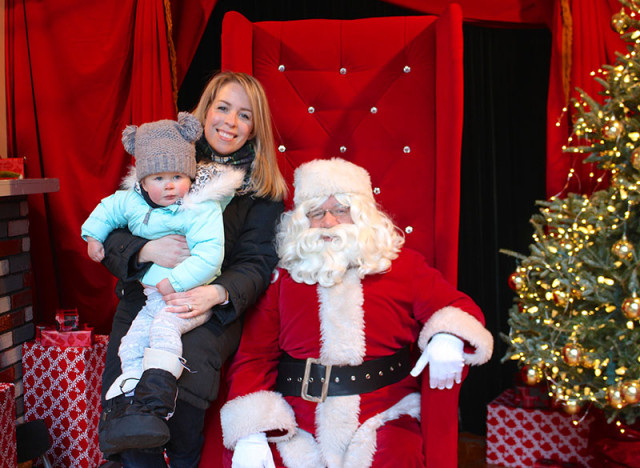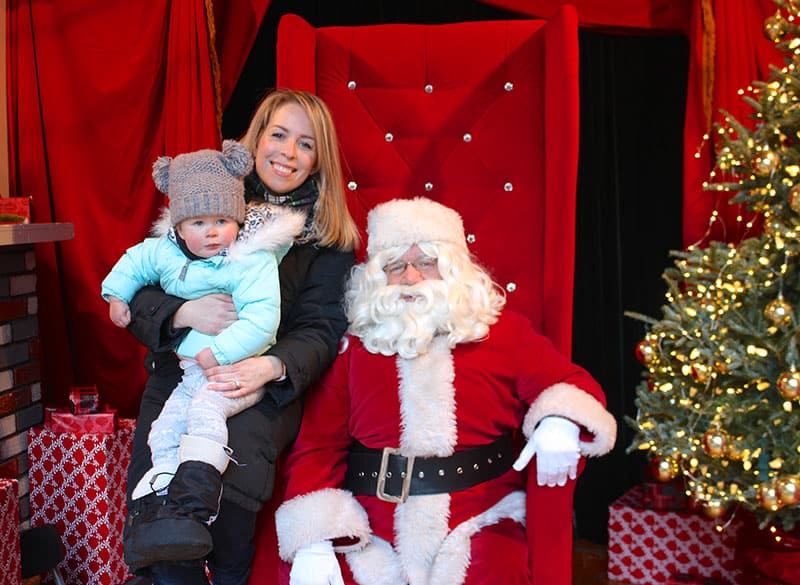 Unlike last year, when she was too young to really know what was going on, she was a little cautious up close in person, but we still managed a quick photo. It's hard to believe that it was four years ago that we took Whiskey to see Santa at the market.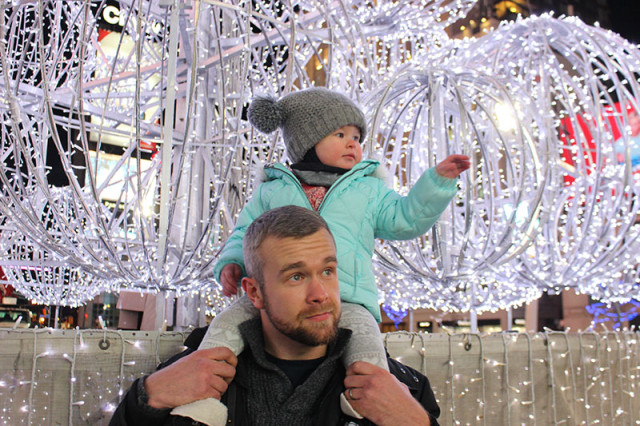 After a quick cat nap from all the excitement, we took Lucy to Yonge-Dundas Square for dinner out before the drive home. She loved seeing all the lights and was mesmerized by the huge screens. Every time I'm there it reminds me more and more of Times Square in NYC.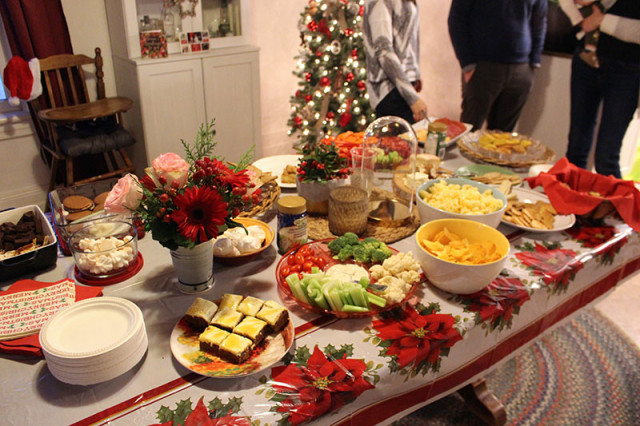 We also had a Christmas Party at our farmhouse this year to celebrate the season with family and friends. There were so many great goodies that folks brought to share. I made Holiday Sangria, Chocolate Fudge, White Christmas Crunch, Forgotten Cookies, Sparkly Chocolate Fudge Cookies and a Tex Mex variation of my Jalapeno Popper Pinwheels. My mom brought a big batch of her Gingerbread Cookies too.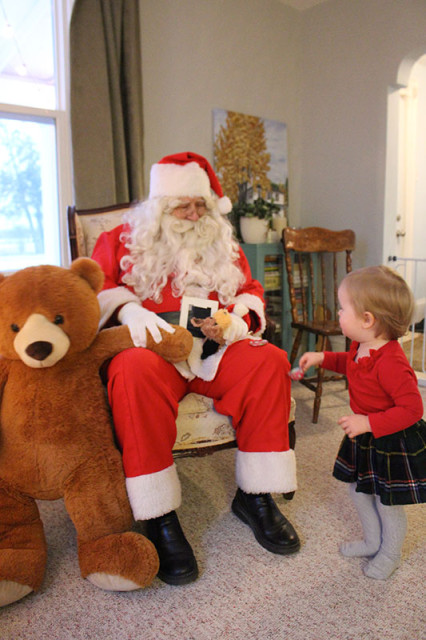 Our neighbour happens to know Santa, so he invited the big guy to make an appearance at the party. I was worried about how Lucy would react given her past experiences with him, but she was quite smitten with him once she warmed up. Maybe it was a good thing to let her see him up close and personal, instead of just a quick visit. We realized that maybe we haven't explained the whole Santa giving gifts things very well, because she kept bringing him toys.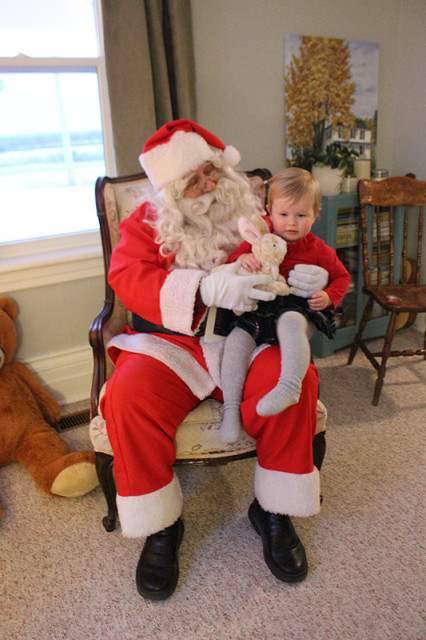 We managed a quick picture before she squirmed her way down to run over and grab another stuffed toy for him.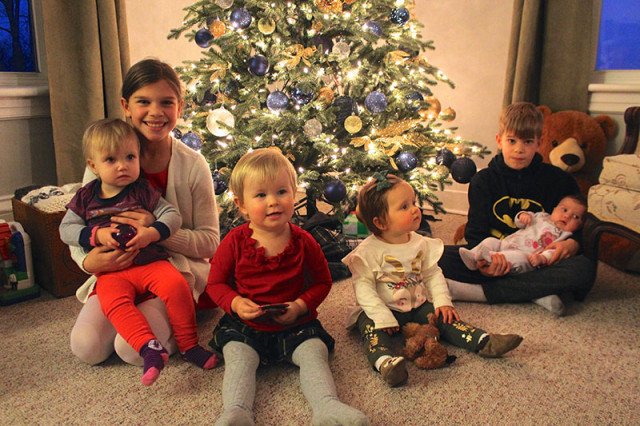 It was lovely to have some of her friends at the party too. We had a wide range of ages, from two months old to 92 years old, but I think everyone had a nice time. It was a really fun way to celebrate with so many of our loved ones as we head into the new year.
Here's this week's vlog. I hope you enjoy a little look into our Christmas festivities this year.