Disclaimer – This post was sponsored by Home Depot Canada. All opinions and thoughts are my own.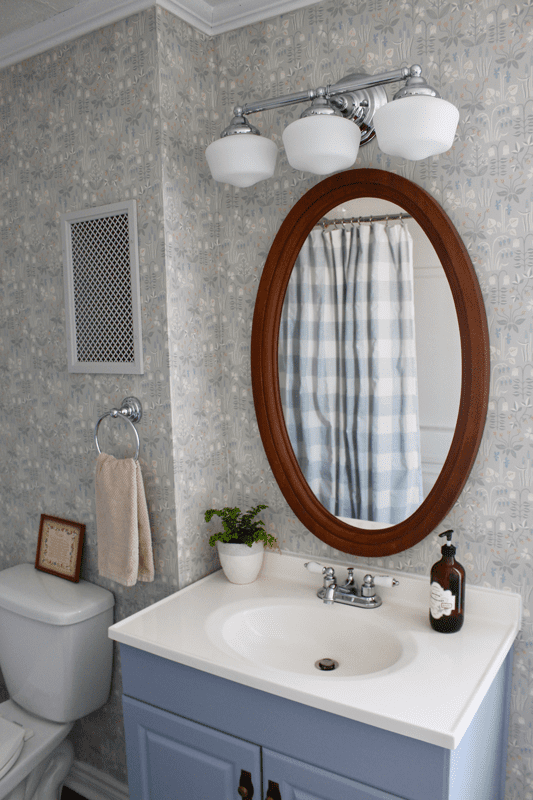 Last week I shared the reveal of our farmhouse bathroom renovation as part of the One Room Challenge.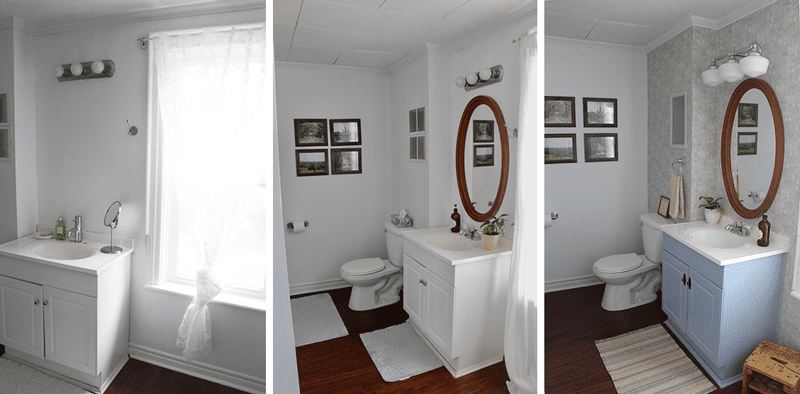 Over the course of six weeks, we made some big improvements – painting, hanging wallpaper, removing the glass shower doors and outfitting a closet, but if there is one thing that really elevated the space it was adding new lights. Lighting is such an important aspect of any room, not just in its function but also adding style and setting the mood. This is why I was really excited to partner with Home Depot Canada on this project to update the lighting throughout our upstairs bathroom.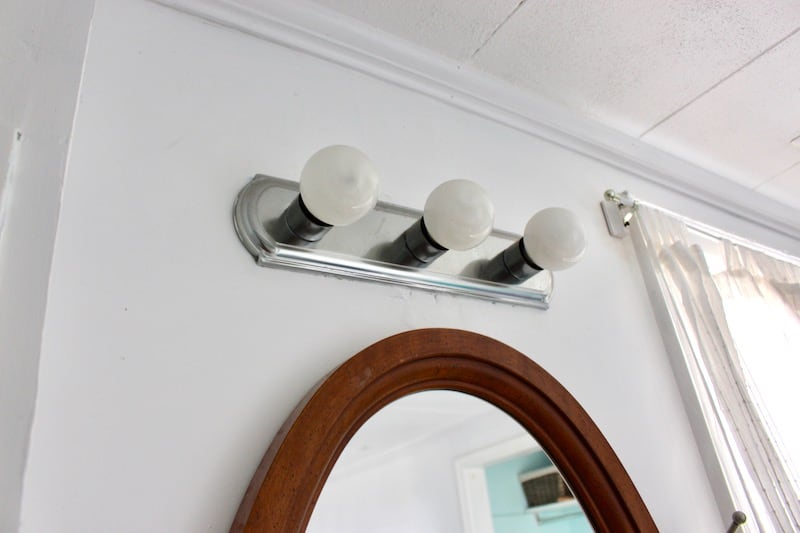 Before we started the renovation, we had two different lights in this bathroom. Over the vanity there was this outdated marquee style that was rusted around the bulbs.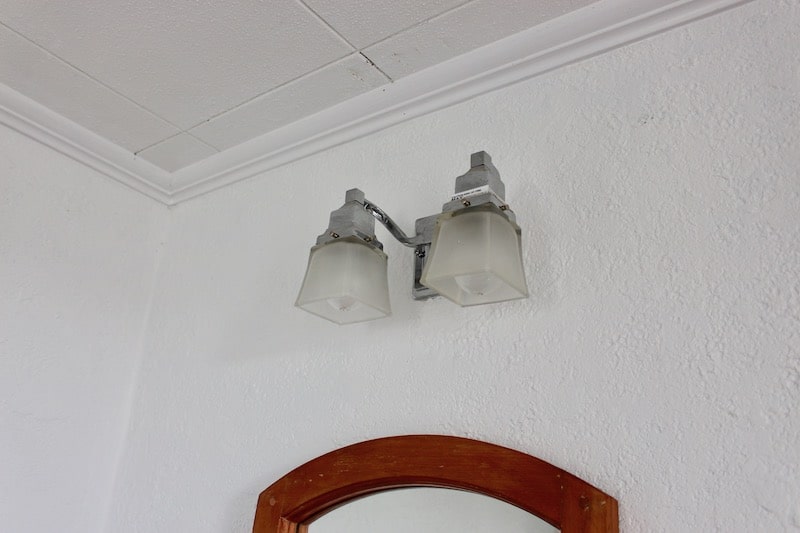 Across the room, at the makeup table, was this newer fixture that I liked, but didn't fit in with the rest of the lighting in the house. I was hoping to replace both light fixtures to match or at least compliment each other.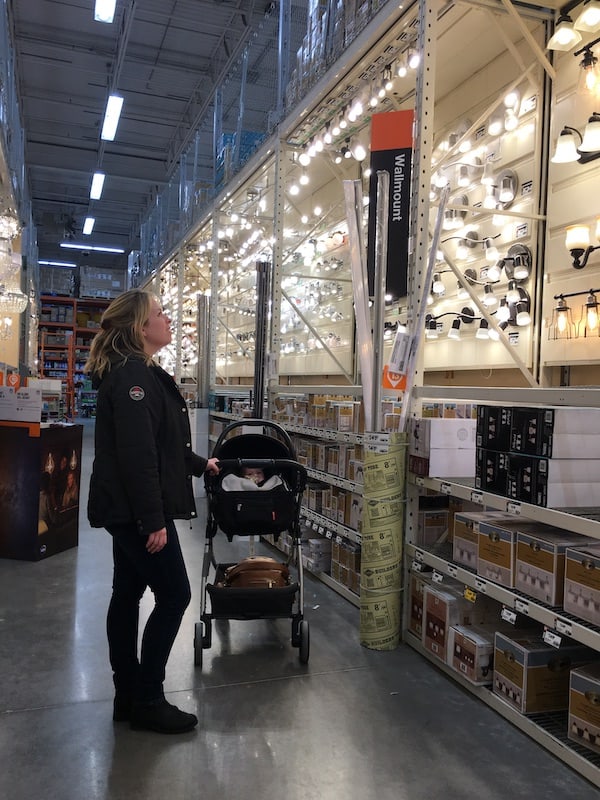 Whenever we have a date night, Garrett and I joke that we'll end up at Home Depot – but it's true! There is always something that we need to look at with each other and it's becoming a bit of a tradition. This time the baby was with us as an adorable third wheel, and she happily dozed as we checked out their great selection of lighting.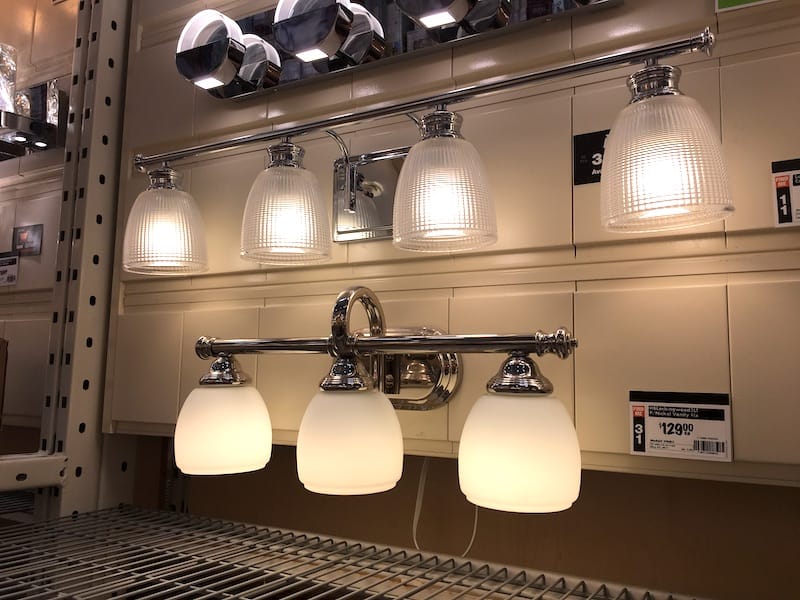 I loved being able to see so many different options in store and was impressed by even more selection online. In the end, I was able to find the two matching lights I liked online and then had them delivered right to our front door with free shipping. The online ordering process was super easy and I appreciate that it was shipped to us at no extra cost, without me needing to load up two kids into the car to go get it. #momhack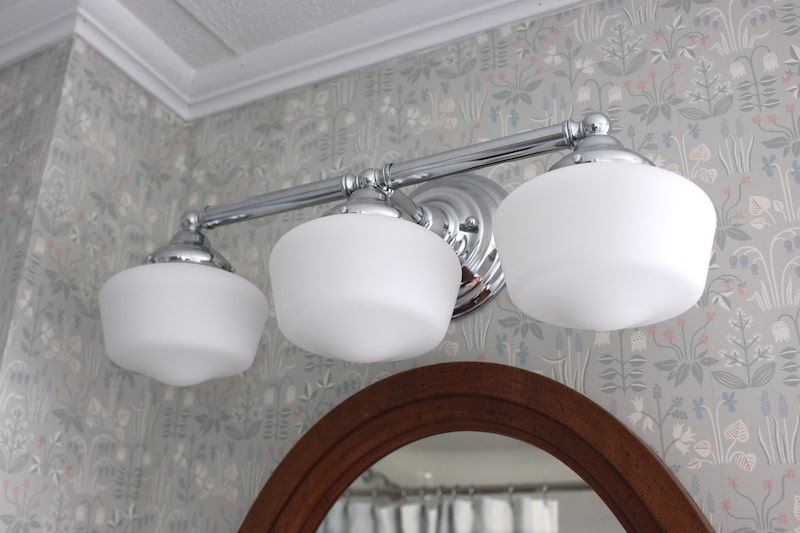 While we waited a few days for them to arrive, I made repairs to the plaster and hung the wallpaper. As soon as the new lights from Home Depot landed on our doorstep, you better believe we got them up. I couldn't wait to see how they looked! For over the vanity, I'd ordered the Sea Gull Lighting 3-Light Bathroom Vanity Light Fixture.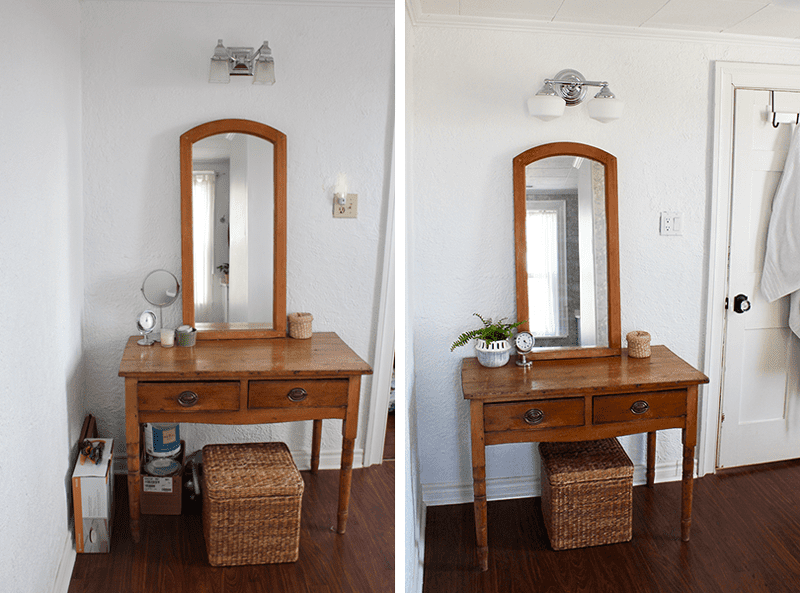 Over the makeup table, we swapped the existing two light fixture with the Sea Gull Lighting 2-Light Bathroom Vanity Light Fixture. While we were at it, we updated the older almond coloured light switch and outlet for a fresh white one to blend in with the wall better. We were able to pick up everything we needed at Home Depot while we grabbed other home renovation supplies (like paint brushes, screws, and quarter round), making it an easy one-stop shop for us.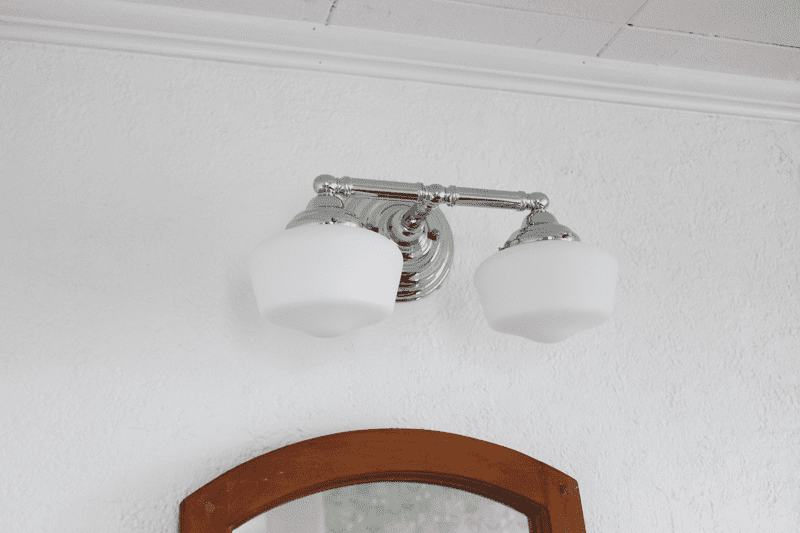 I'm so pleased with these new lights in our bathroom. The opaque schoolhouse style bulb and shiny chrome arm is the perfect vintage design I was looking for to fit in with our 116 year old farmhouse.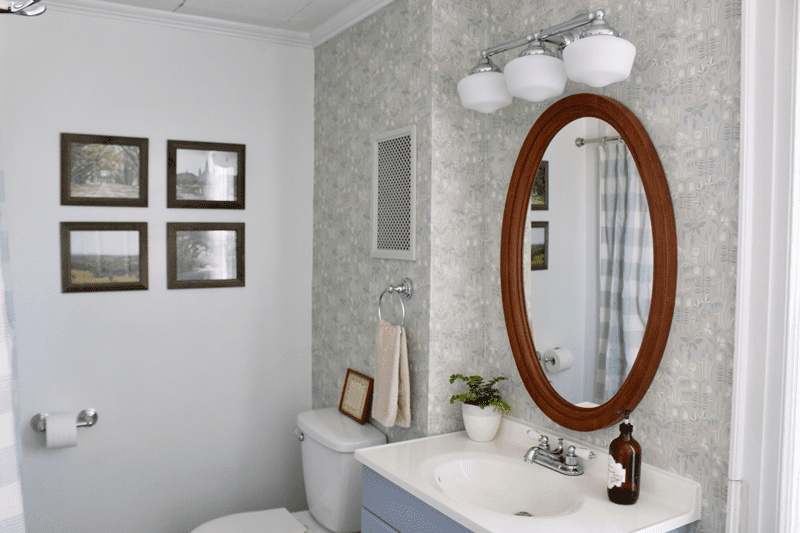 Our bathroom looks so fresh now and I love how the lighting finished the space. To see more about our bathroom renovation, check out last week's reveal post.