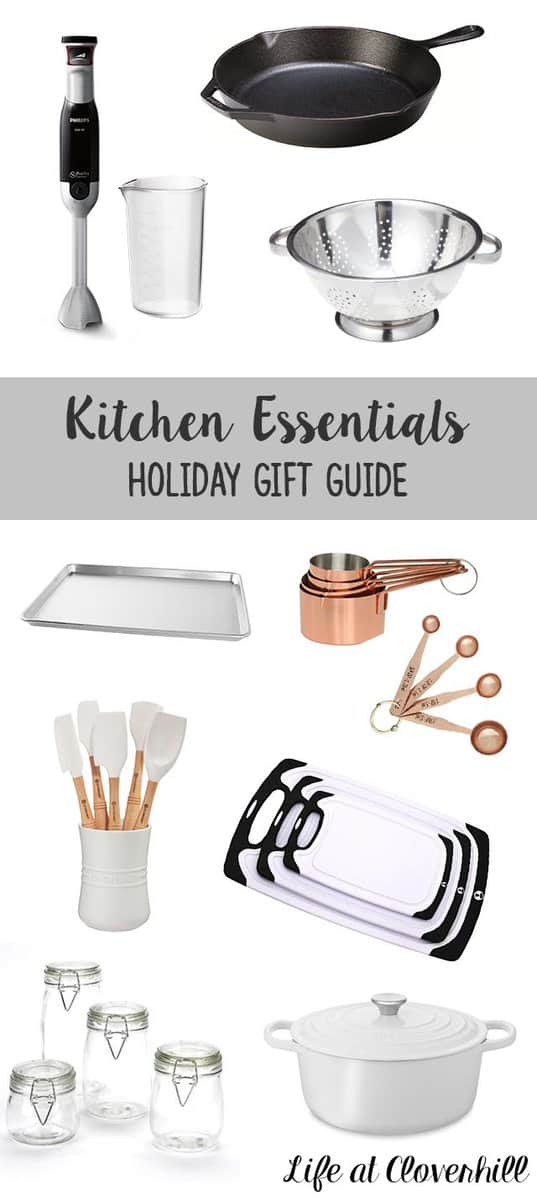 Whether you're new to cooking or have someone on your gift list that is moving into their first home or apartment, I've put together a holiday gift guide with my favourite kitchen essentials. These are things I use all the time in my own kitchen and would be a great place to start for holiday shopping!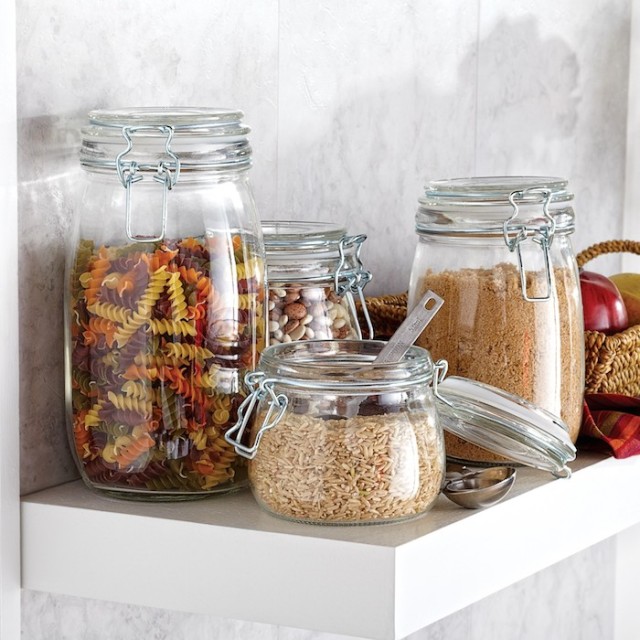 Glass Storage Canisters – When I'm working away on a recipe, I love having all my main ingredients on our open shelves in plain view. I know exactly where my flour, sugar and oats are hanging out.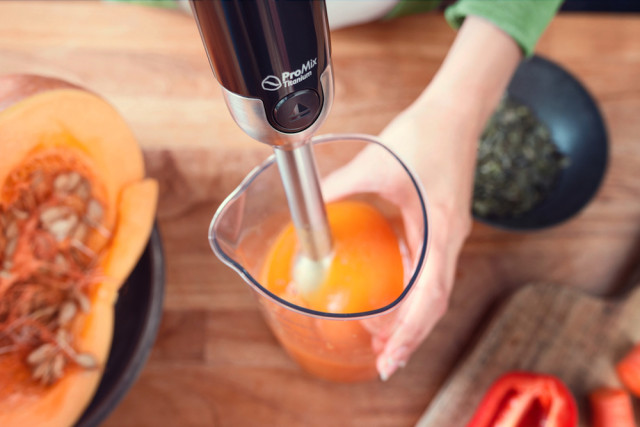 Philips Hand Blender – Having a hand blender is incredibly helpful when making soups, dressings, smoothies and my latest culinary journey – baby food! This Philips Hand Blender has SpeedTouch technology that gives you seamless power with great results and the Iconic ProMix blending bar is uniquely shaped for optimal food flow. It's perfect when you're trying to create a nice smooth Butternut Squash Soup or fruit smoothie. This bad boy is built to last, with a titanium-coated blade that is six times harder than steel, and a nice ergonomic rubber grip. Philips is known for their high quality, design and top performance. When I was living in my first apartment with my itty bitty kitchen, a hand blender was a great versatile tool that took up very little space. Find it at Canadian Tire.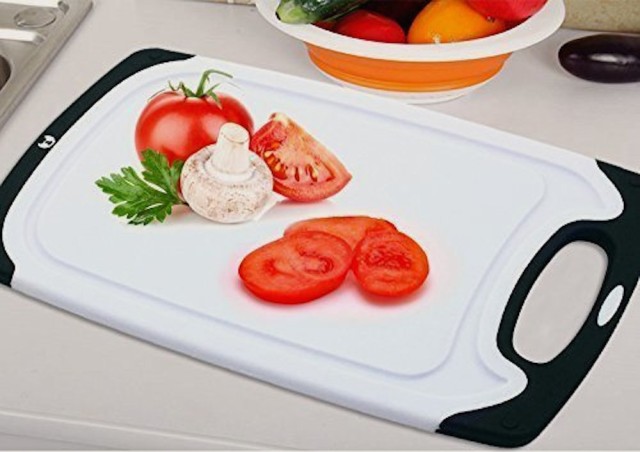 Cutting Board – This non-slip plastic board won't slide and can easily be thrown in the dishwasher. It's great to have three on hand – one for raw meat, one for cooked meat and one for fruits and vegetables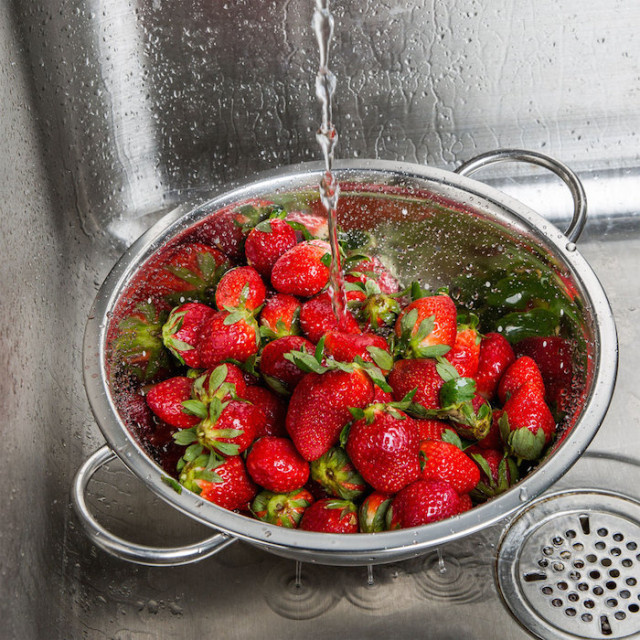 Stainless Steel Colander – Whether it's for washing berries, collecting herbs or draining pasta, a colander is a must in any kitchen.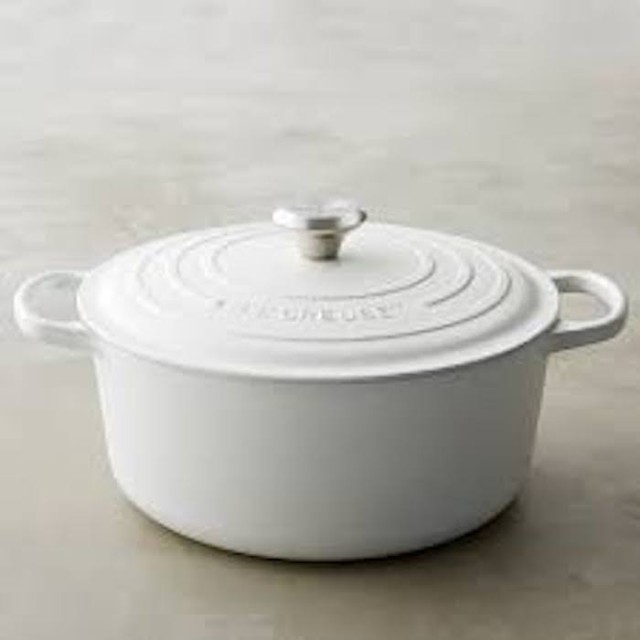 Le Creuset Dutch Oven – In the winter months, my dutch oven takes up a permanent residence on our stovetop. It gets lots of use with a steady rotation of soups, chili, sauces and roasts.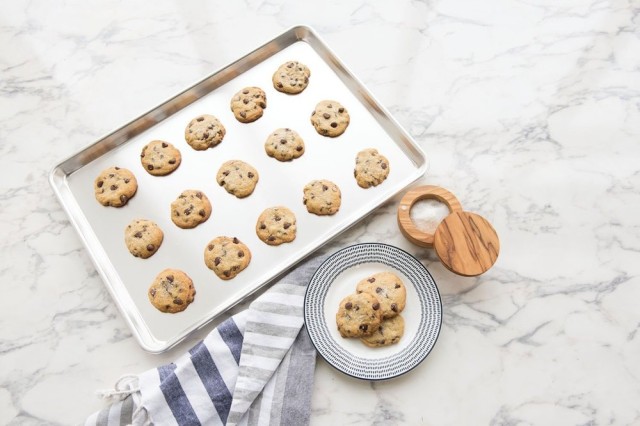 Aluminum Baking Full Sheets and Half Sheets – My mother still uses the aluminum baking sheets she was given by my great grandmother – and they make the best cookies, biscuits and scones. Aluminum is a good conductor and produces an even distribution of heat. When I lived in Little Italy, there was a great restaurant supply shop where I bought mine and they've held up amazingly. They're one of the number one things I tell folks to get to change how their baking is and they'll never rust. These ones by Nordic Ware are built to last a lifetime.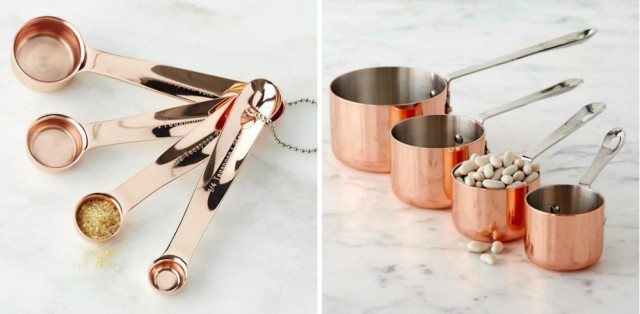 Measuring Spoons & Measuring Cups – As much as I love to give a pinch of this and a dash of that into my recipes, you really need to have some good reliable measuring spoons and cups. Bonus points if they look as stylish as these copper ones. No need to hide these in the drawer – hang them up on display!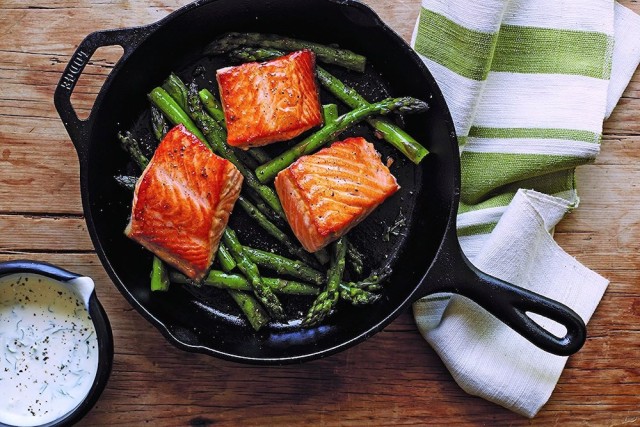 Cast Iron Skillet – A nice heavy 10" skillet comes in handy for many beloved dishes from Frittatas to Jalapeno Cheddar Cornbread. It's easy to clean and season your cast iron and keep it for generations to come. Apparently, it's also a great way to increase iron into your diet.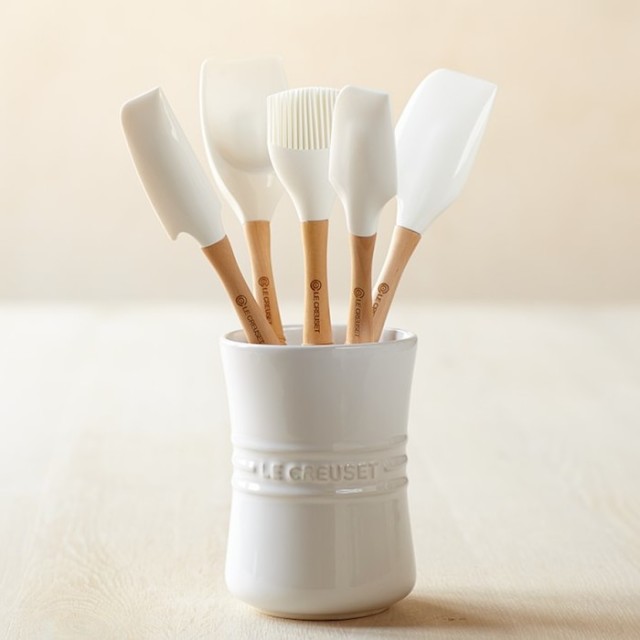 Spatulas & Utensil Jar – I'm a big believer in having your most used utensils out in the open, so you can grab them at a moment's notice while cooking. A classic utensil jar like this one, loaded up with silicone spatulas and a basting brush, will be well used in any kitchen.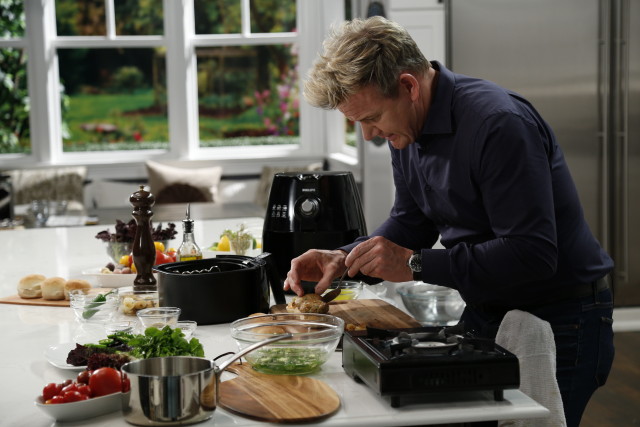 I hope you find these ideas helpful with your gift giving…or even your own wish list! For more exciting holiday gift ideas and a chance to WIN a Philips Airfryer plus a $150 VISA, check out this website.
Disclaimer: This post has been generously sponsored by Philips, the opinions and language are my own.