Even planning ahead and with the best of intentions, the holidays can become a busy time of year for everyone. Work parties, family dinners, school plays, decorating, shopping, wrapping, baking – it doesn't take long before you're exhausted and rushing through the season. Our lists and obligations can quickly take over the season and feel overwhelming. Taking the time to de-stress over the holidays can not only help you handle this busy season, but hopefully help you relax and enjoy it too.
1. Get Some Fresh Air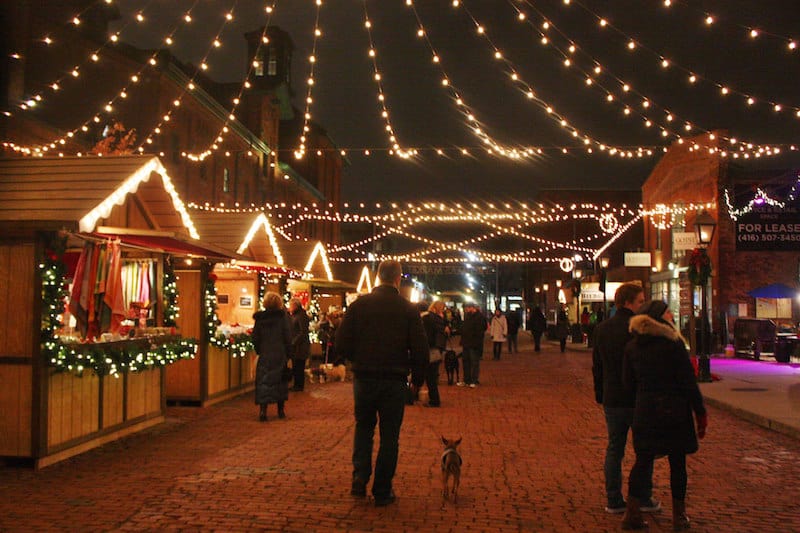 Every time I go for a walk around Christmastime, I think to myself "why don't I do this more often". Whether it's a walk in the snow-covered woods or a nighttime stroll to admire the Christmas lights, taking the time to get fresh air and move can really help with the holiday stress. It not only gives you some exercise but it also gives you the peace and quiet to reflect on all that we can be thankful for this time of year. Grab your partner, the dog, the kids or a friend to come along with you. It's a great way to catch up with everyone too.
2. Let Go of Expectations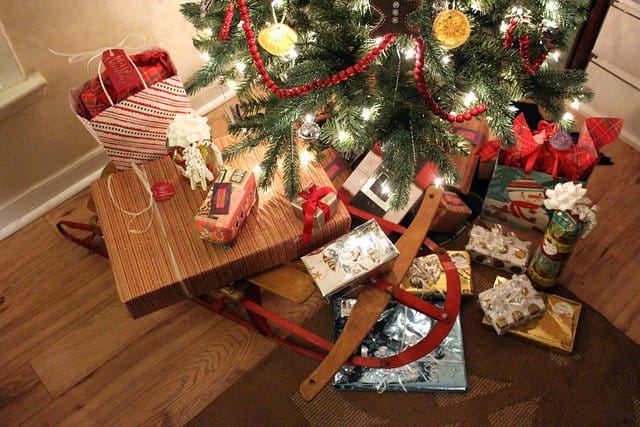 This is one that I am always working on myself. Every year I have this huge list of recipes, projects and crafts that I want to do, along with all the parties, activities and family dinners. The reality is that you can't do it all. Pick the things that are most important to you and stick to them. It's fun to try new things during the holidays, but stick to just a few rather than a huge list that you will get overwhelmed trying to accomplish.
3. Head to Bed Early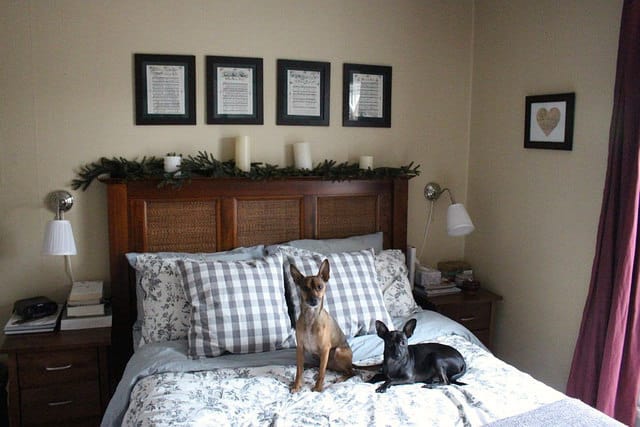 I get that this is a hard one. With so much to do during the holidays, it's easy to stay up late to bake cookies, wrap gifts or just get caught up on laundry. Taking the time to get a good night's sleep can do wonders for your well-being and productivity. Even a quick 20 minute power nap can help offset some of the stress.
4. Break A Sweat
Exercise is one of those things that so many of us let drop to the bottom of the list when we get busy. When ironically enough, it's one of the things that can help us manage stress the most. Taking 30-60 minutes a few times a week to do some weight training and cardio will help you reduce stress, clear your mind and keep some of that holiday weight gain at bay.
5. Eat Healthy Meals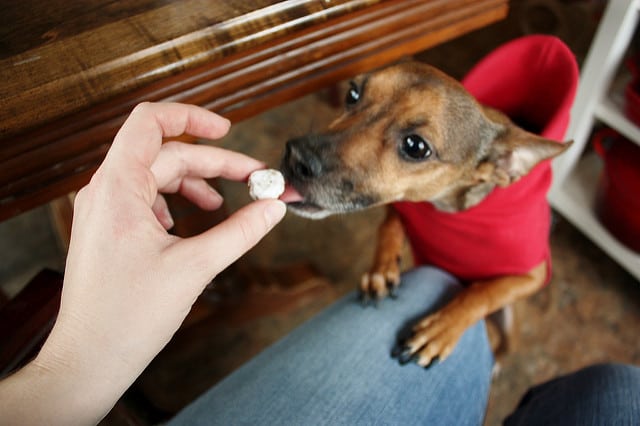 The holidays are known for all the delicious decadent foods, but they can also make you sluggish, bloated and tired. Try to find balance by eating healthier meals whenever you can and save the high-calorie foods for the special occasions. I like to make a strawberry-spinach protein smoothie in the mornings so that I know I'm starting my day off on the right food. For nights that we're home for dinner, I focus on lean meats and loads of veggies. Then when we're at a party and those delicious finger foods and desserts are calling my name, I don't feel guilty about indulging.
6. Learn to Say No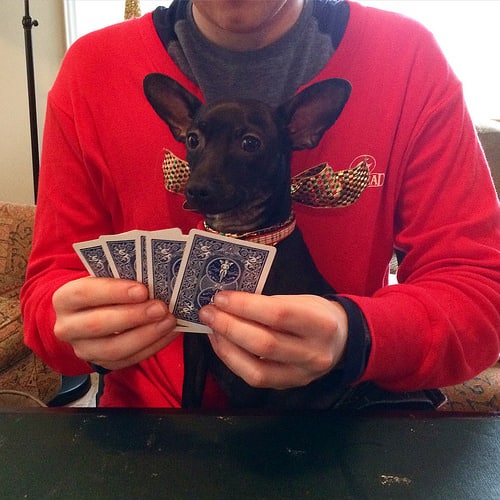 With only so many days in December, it's impossible to go to every party, parade, festival, dinner and recital that comes up. Politely declining the invitation to some events and obligations will free up your calendar for quality time with your family. If you're trying to get together with friends, plan something for January, when most people are less busy and could use a get together to look forward to in the colder months.
7. Focus on the Senses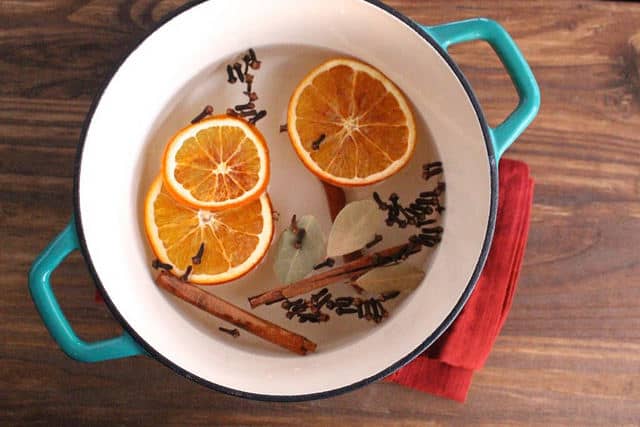 What is is about the sights and sounds of the season that bring back Christmas memories so quickly? It's easy to let the busyness of the season rush on by us, but stopping to focus on the present can improve your mood, let you relish in the season and maybe create new memories too. Put on a pot of Christmas Simmer, turn the tree on, make a hot cocoa, pop in a Christmas CD…and just relax.
8. Make Lists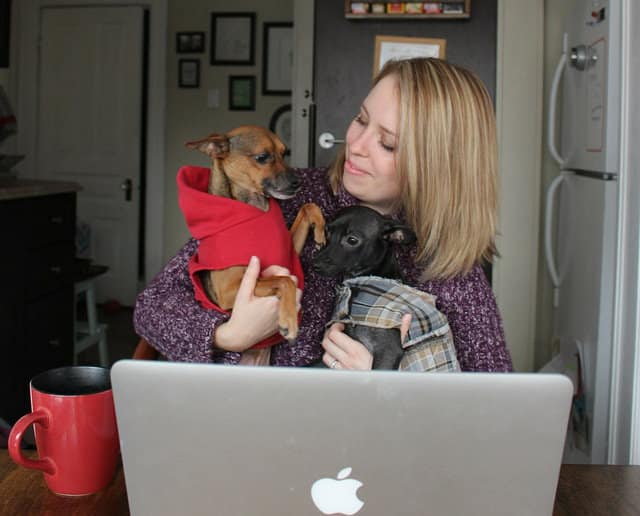 Laying in bed at night thinking about all the things you need to do, the gifts to buy, the cards to send? Write it down. Something about taking the time to jot down your list helps your brain settle down instead of scrambling to remember it all. I like to use my Online Holiday Planner because I can access it from my computer or from my phone on the go.
9. Grab a Book or Magazine
I try to take 10 minutes before bed and read a book or magazine. It really helps me wind down from all the festivities of the day or to unplug from a late night of Christmas movies and wrapping. I'm also loving reading my favourite childhood Christmas stories to Lucy. Some of my best memories of this time of year is cuddling on the couch with my mom and siblings to read by the lights of the tree. Some of my holiday favourites:
10. Stretch & Breathe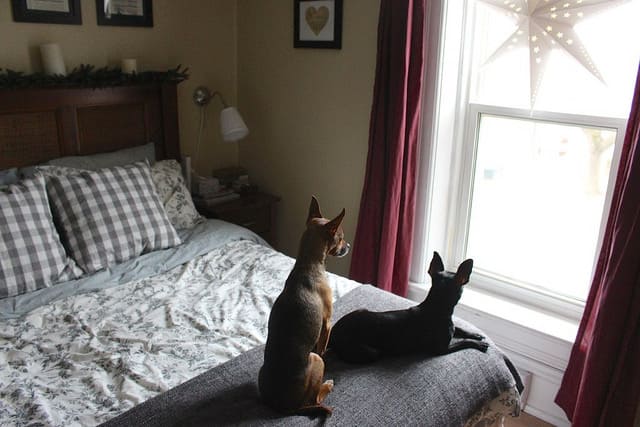 Have you ever noticed that dogs stretch when they wake up and before they go to bed? Taking a few minutes to stretch in the morning and before you go to bed can help you relax and keep you limber. Find a short bedtime yoga routine that works for you or light stretches you can do before you hop out of bed. Feeling your blood pressure rise standing in those long lines at the mall? Take a few deep breaths to clear your head and refocus.
I hope these tips will help you enjoy this wonderful time of year and keep the stress at bay. If you have any more tips, please leave them in the comments below.
Merry Christmas!