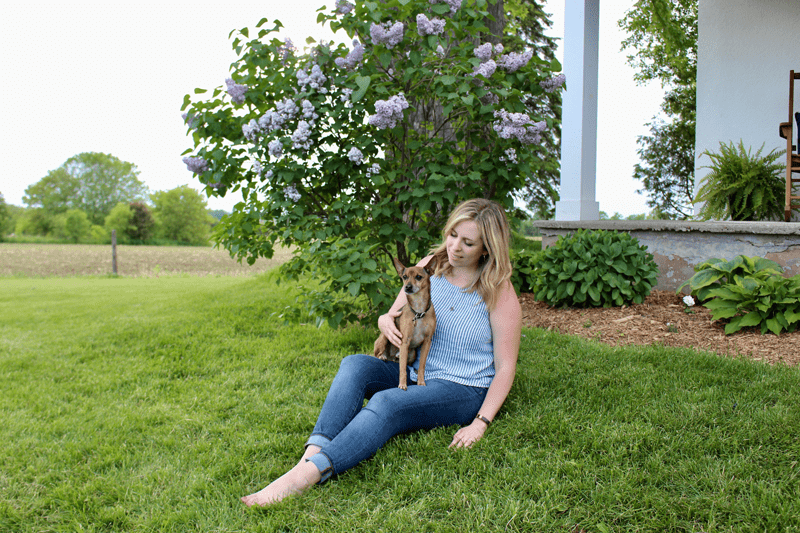 Yesterday we celebrated 10 years since I adopted Whiskey. That's a decade of running around the yard, burrowing under the covers, begging for a piece of grated cheese and curling up beside me on the couch.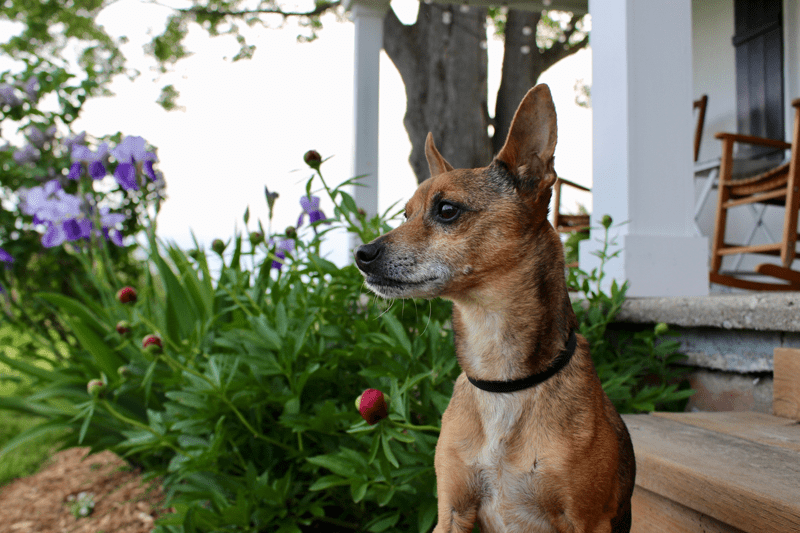 Almost every night he sleeps behind my knees, under the covers, with the "breathing hole" I make for him because I'm worried he'll smother himself. He stays in bed long after I'm up with the kids, then saunters down the stairs to come rub up against my leg as a good morning greeting. On sunny days, he likes to spend the afternoon on the front porch steps, basking in the summer heat and in the winter he can be found curled up in a blanket on his favourite chair by the window.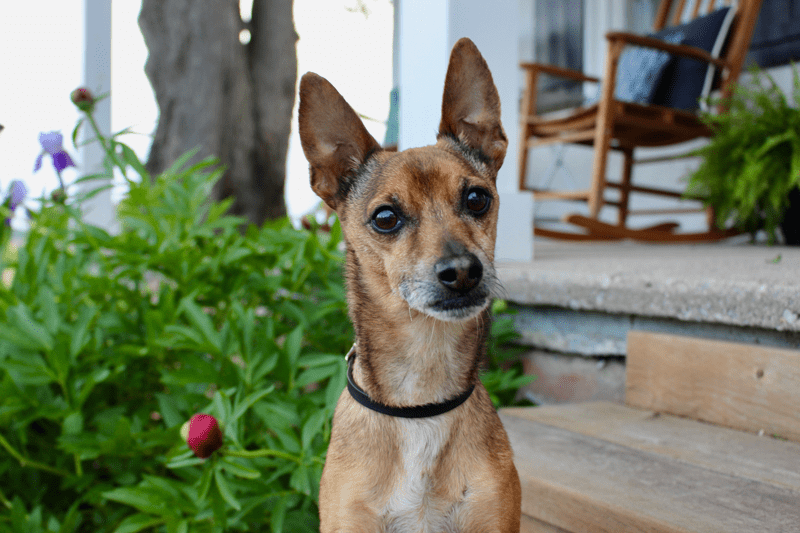 I adopted him 10 years ago, but they believed that he was about two years old then, so we don't really know exactly how old Whiskey is. He is still as spunky and energetic as ever – launching himself off the porch to chase squirrels, or playfully prancing around the living room while I'm dancing with the girls. He brings so much joy and affection into our lives every day and I am so glad that we found each other.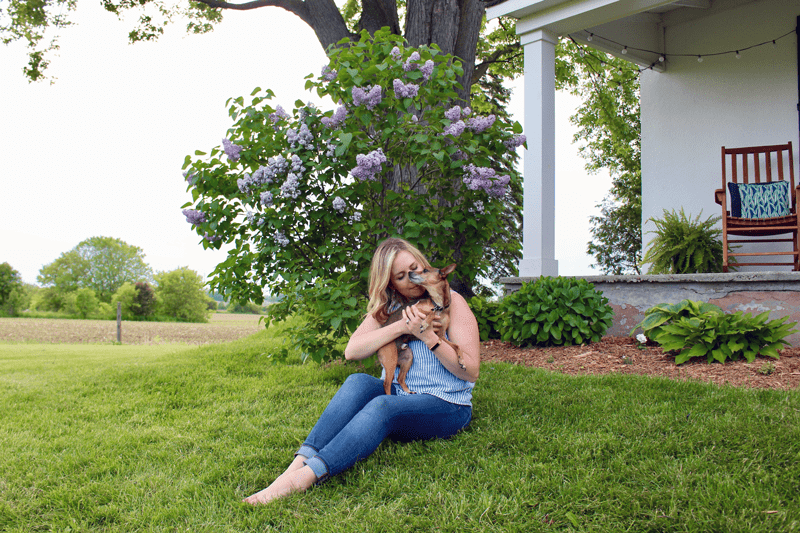 Back in 2009 it was just me and Whiskey in a small little apartment in the city. I was going through a difficult time and I needed him just as much as he needed a home. It was still another five months before I started this blog; nine months before I'd meet my future husband; five years before he met his buddy Cola (who very happily lives with my in-laws now); six years before we'd move to the country and three years before he'd help us become parents. I hope we have many more happy years together.
You can find many more posts about Whiskey here, including the time I made him a nut-free dog birthday cake.