This super rich and moist Chocolate Zucchini Sheet Cake is easy to make and feeds a crowd. The cake is great with decadent Chocolate Buttercream Frosting or on it's own with a scoop of ice cream.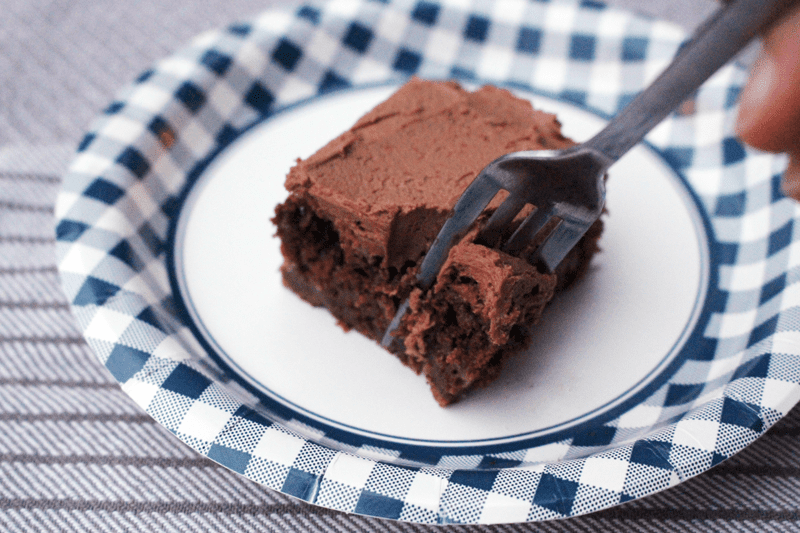 It wouldn't be September without a bounty of oversized zucchini in the garden. We've cooked with them and given them away to friends and family, yet I still have so much. So there was really only one solution – make a Chocolate Zucchini Sheet Cake! You'd never know there are vegetables hidden inside.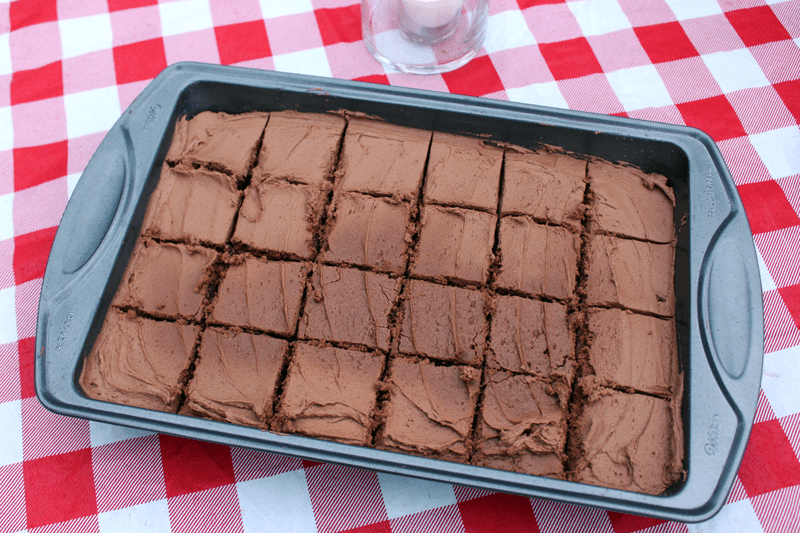 I've made this recipe twice in the last couple weeks – once for a dinner party and then for the Corn Roast potluck last weekend. It's great for when you've got a crowd. I cut it into 18 squares for our dinner party and then into 24 at the potluck when it was amongst other desserts. I also love that it is made with easy, simple ingredients that I already had on hand, making it a great dessert idea when you haven't had a chance to pop in to the store.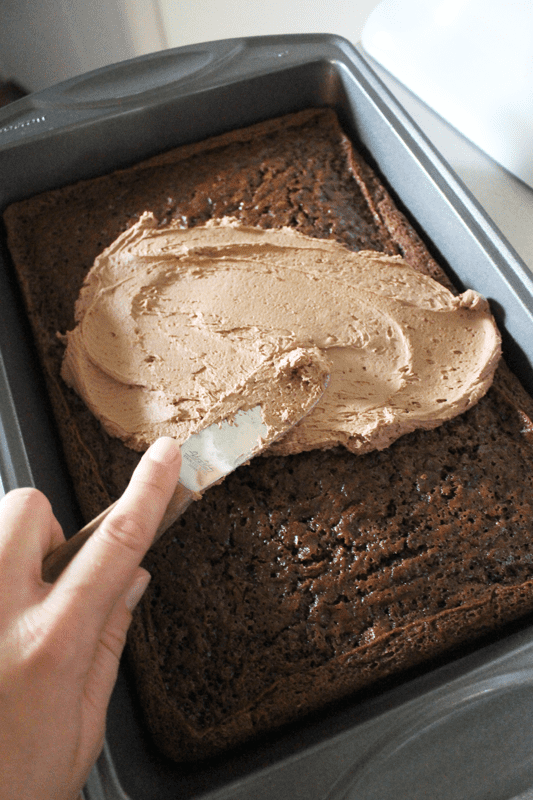 The zucchini doesn't add any flavour to the cake, but it does make for a very moist, dense and fudgy cake texture. It's denser than a typical chocolate cake but softer than a brownie. It's great with of a scoop of ice cream, dollop of whipped cream or a double down on the chocolate with a rich frosting (I've got an easy recipe for that below too).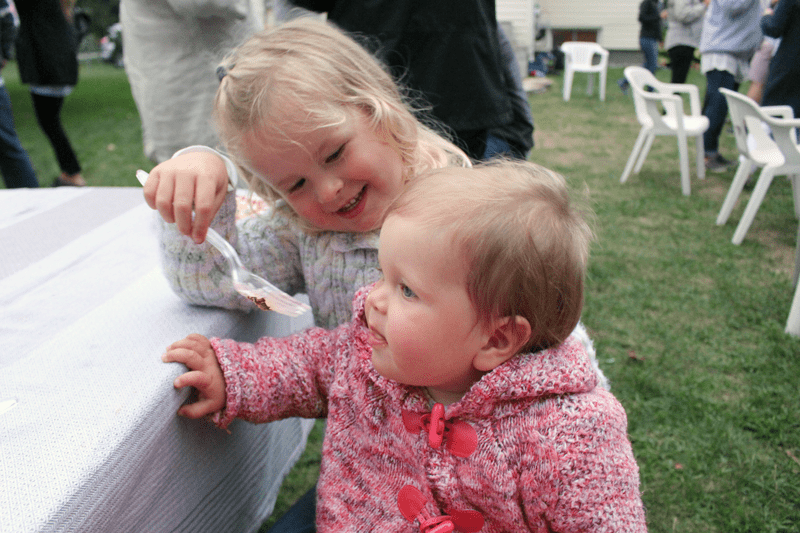 My two little chocolate-loving gals were all over it! 🙂
Chocolate Zucchini Sheet Cake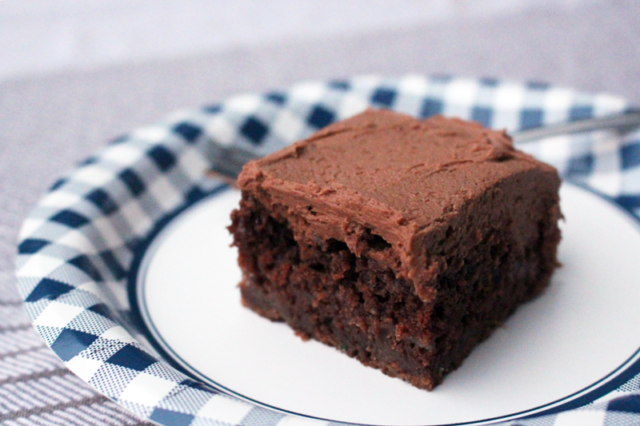 You could make this recipe into a layer cake or cupcakes but what I love about a sheet cake is how easy it is to bake, frost and serve the cake in one dish. It's also very helpful when transporting to a potluck like I did last weekend.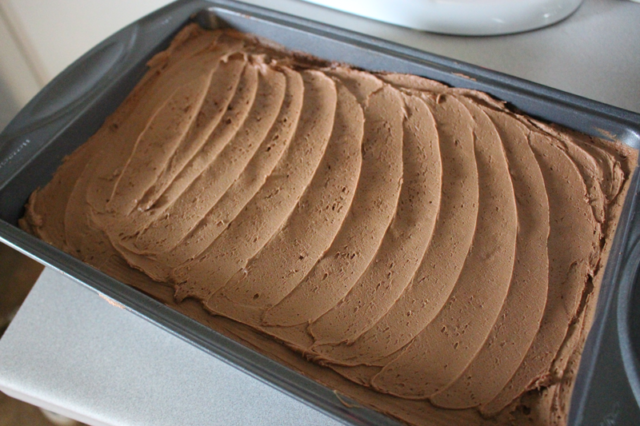 You could also decorate this cake too – add some sprinkles, a little "happy birthday", a few candles and you've got a simple birthday cake fit for a family party.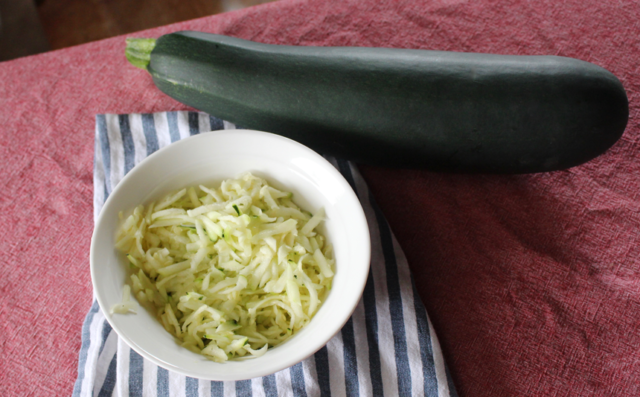 The shredded zucchini adds moisture to this recipe but you'd never be able to tell it's there, plus they are inexpensive and plentiful this time of year.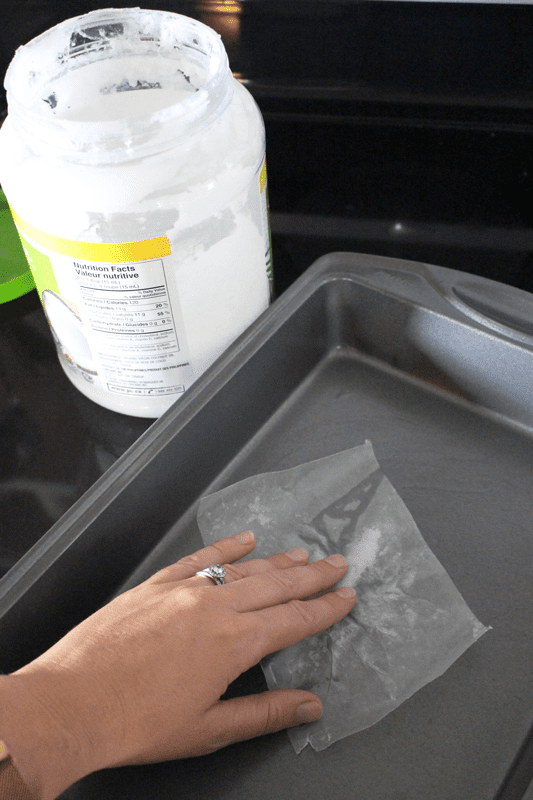 I've started using coconut oil instead of vegetable oil in more of my baking these days and use this easy way to grease my pan. I take a small piece of waxed paper and dip it into the coconut oil jar, then smear the oil all over the pan. My great aunt always does this with the butter when she greases the bowl for our Family Christmas Carrot Pudding.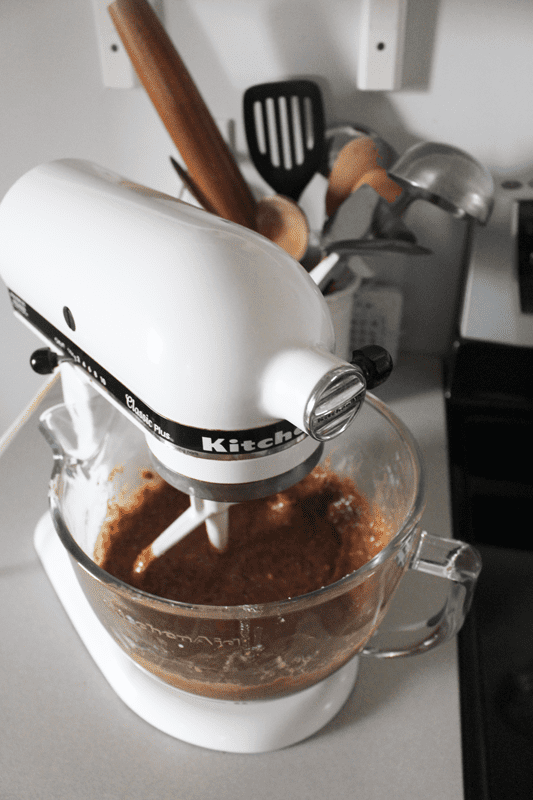 My other trick with this recipe is using my stand mixer. It makes it so quick to add the ingredients and let it do all the hard work.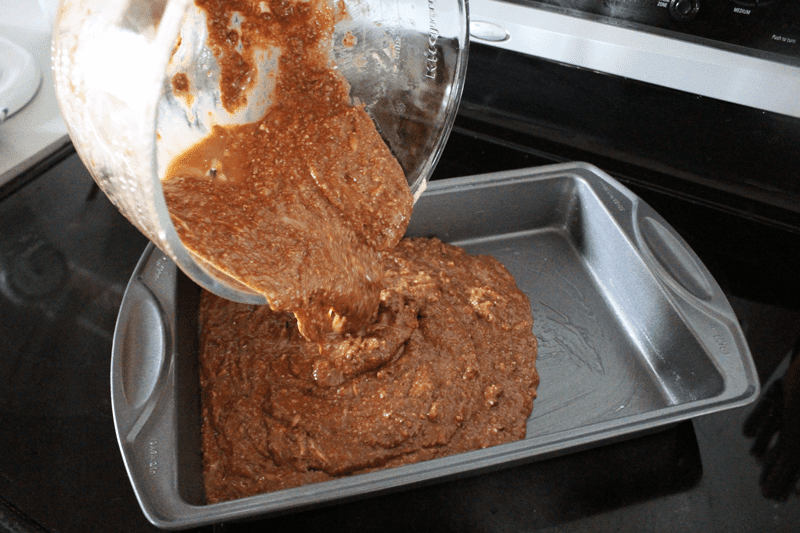 I used a 9×13 metal cake pan, but you could also use two 8″ circular pans for a layer cake or 24 cupcakes. You'll need to adjust the baking times appropriately.

Chocolate Zucchini Sheet Cake
Author:
Amanda - Life at Cloverhill
Ingredients
3 large eggs
1-1/2 cups sugar
¾ cup buttermilk (or ¾ cup milk + 1 tbsp lemon juice or white vinegar)
½ cup melted coconut oil or vegetable oil
2 tsp vanilla
2 cups shredded zucchini
1-1/2 cups flour
½ cup cocoa powder
1 tsp salt
1 tsp baking soda
¼ tsp baking powder
Instructions
Preheat oven to 350°F. Grease a 9x13-inch metal baking pan.
In a large bowl, mix together eggs, sugar, buttermilk, oil and vanilla.
Stir in zucchini.
In a medium bowl, whisk together flour, cocoa powder, salt, baking soda and baking powder.
Add dry ingredients to wet ingredients, and mix until just combined.
Pour batter into the pan and spread evenly.
Bake for 25-35 minutes or until a toothpick comes out clean
Let cool completely before adding Chocolate Buttercream Frosting (recipe below).
Chocolate Buttercream Frosting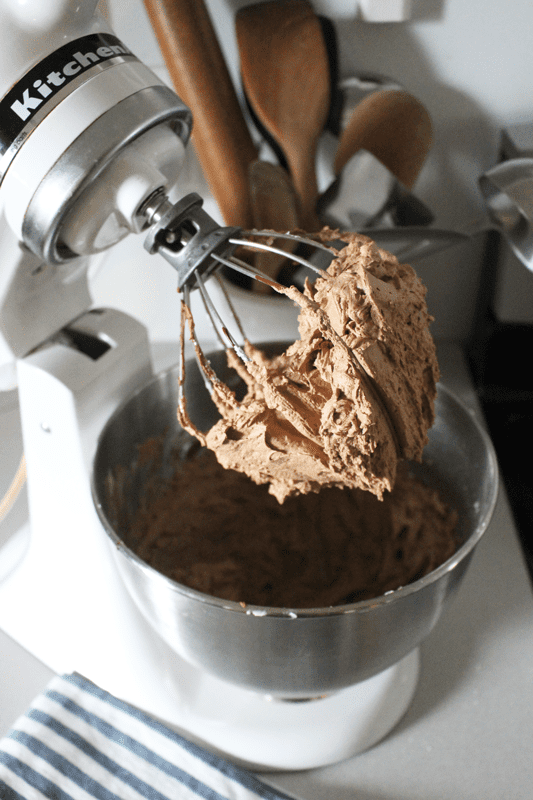 While the cake is cooling, it's time to whip up some Chocolate Buttercream Frosting. This recipe calls for melted chocolate chips, which gives it a rich full flavour, while still being fluffy and creamy.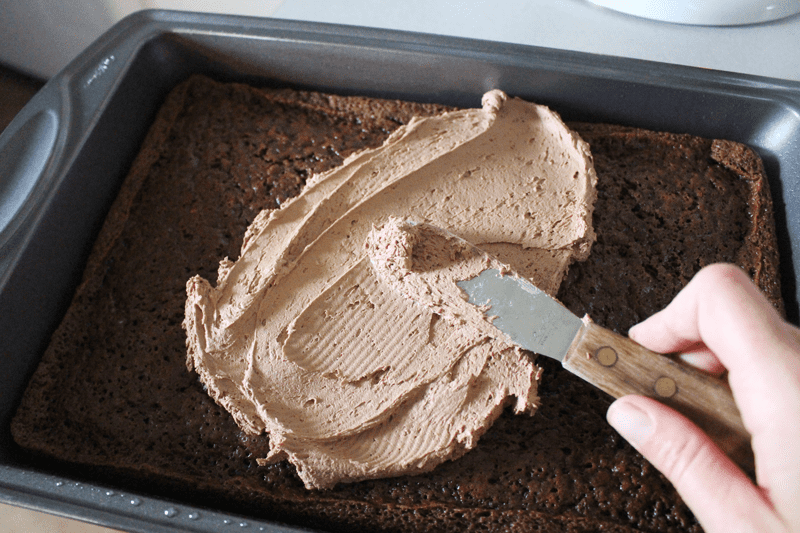 Chocolate Buttercream Frosting
A simple, yet delicious chocolate frosting recipe that is perfect for cakes and cupcakes.
Author:
Amanda - Life at Cloverhill
Ingredients
1 cup butter, softened to room temperature
2 cups powdered sugar, sifted
1 tsp vanilla extract
1 cup semi-sweet chocolate chips, melted and cooled
Instructions
In a large bowl with a handheld or stand mixer, whip softened butter for 2-3 minutes or until fluffy.
Gradually add in powdered sugar on low setting, and mix until well combined, about 3 minutes.
Scrape down sides and blend in vanilla
Slowly add cooled chocolate while the mixer is on medium speed.
Continue to whip for 3-4 minutes or until the frosting is creamy and fluffy.
Makes enough frosting for a sheet cake, an 8" layer cake or 24 cupcakes.
Note: If refrigerating this frosting, you may need to let it come to room temperature and whip it with an electric mixer for 1-2 minutes before using it to frost a cake/cupcakes.