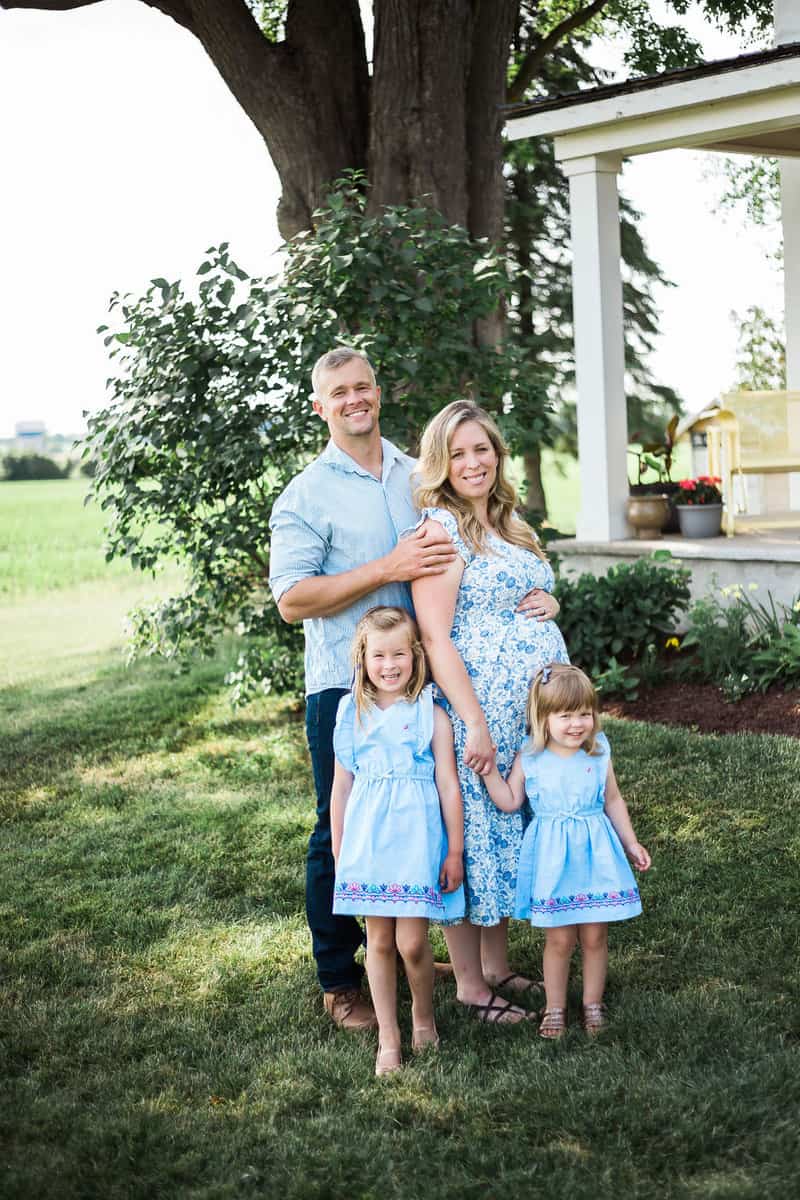 A BOY!!
Thank you for all the kind messages and well-wishes when we shared our news about our family growing this September.  I'm 29 weeks now and still can't believe that we will have another little baby in our home soon.
Could I Tell It Was a Boy?
This is probably the thing that I get asked the most this time around. I could definitely tell that something was different, so I wasn't too surprised when they told me at my ultrasound that it was a boy.
Different Food Aversions/Cravings: I couldn't eat anything sweet until about 15 weeks. Even a piece of bread was too sweet. The only things I wanted were sour or tart – green apples, grapefruit, salt & vinegar chips, tangy salad dressing. Thankfully that went away in the second trimester and I've been able to enjoy most foods now.
Worse First Trimester Nausea: I felt sicker than I did with the girls. That could be because he is a boy with different hormones…or it could be because I was also trying to run after two little kids while totally wiped out.
Carrying Differently: My late grandfather always said that when you were having a girl you carry forward and when you're having a boy you carry wider. It might be an old wives tale, but it has definitely been my experience this time. I used to feel the girls up high in the front, and baby boy likes to sit in my hips and even the far side of my belly sometimes.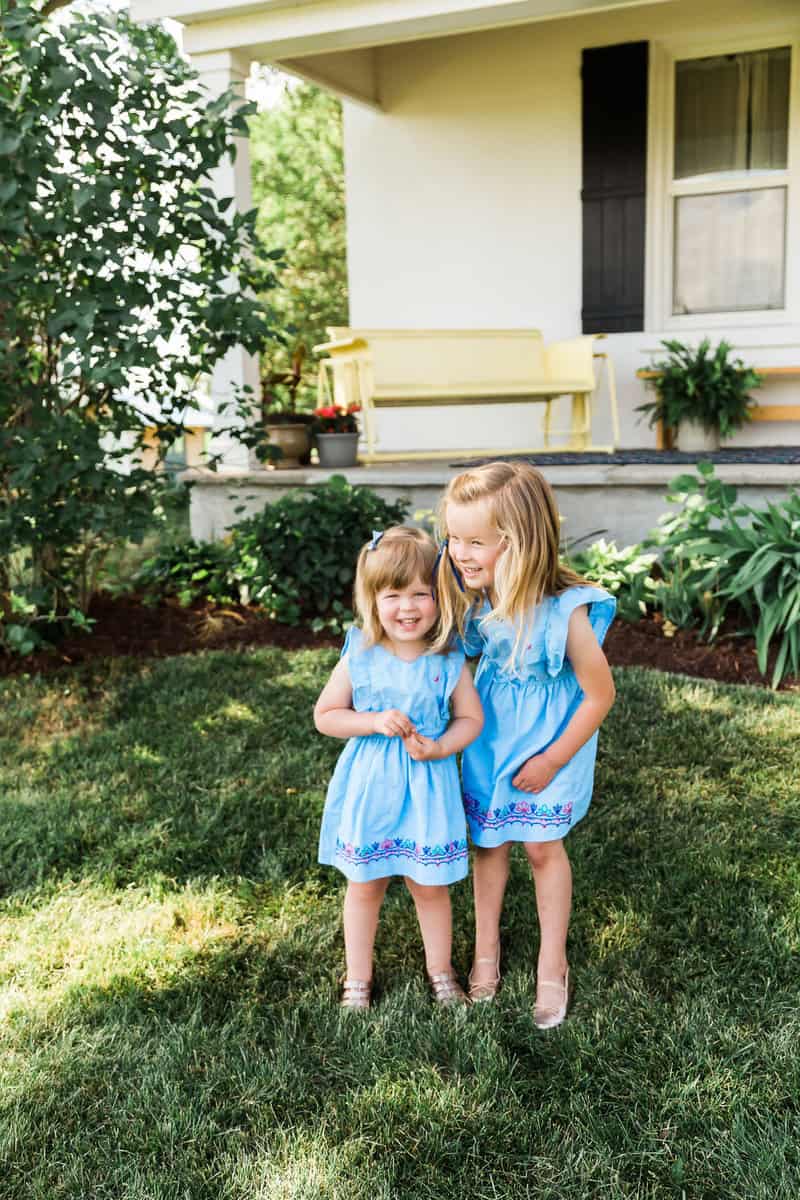 Very Excited Big Sisters
No one is as excited as these two little ladies. As Lucy puts it, she has waited her "whole life" to have a brother (all five years of it, ha!). Rosie loves to rub my belly and talk to "baby brudder".
The biggest change for them will be sharing a room, while the little fella will have the nursery with a few updates. We moved Rosie's big girl bed into their shared room this spring, but she still sleeps in the nursery right now, with her crib converted to a toddler bed. We've been making a slow transition, letting them both get used to the idea. I grew up sharing a room with my younger sister and loved it, so I'm excited for our girls to get to experience it too.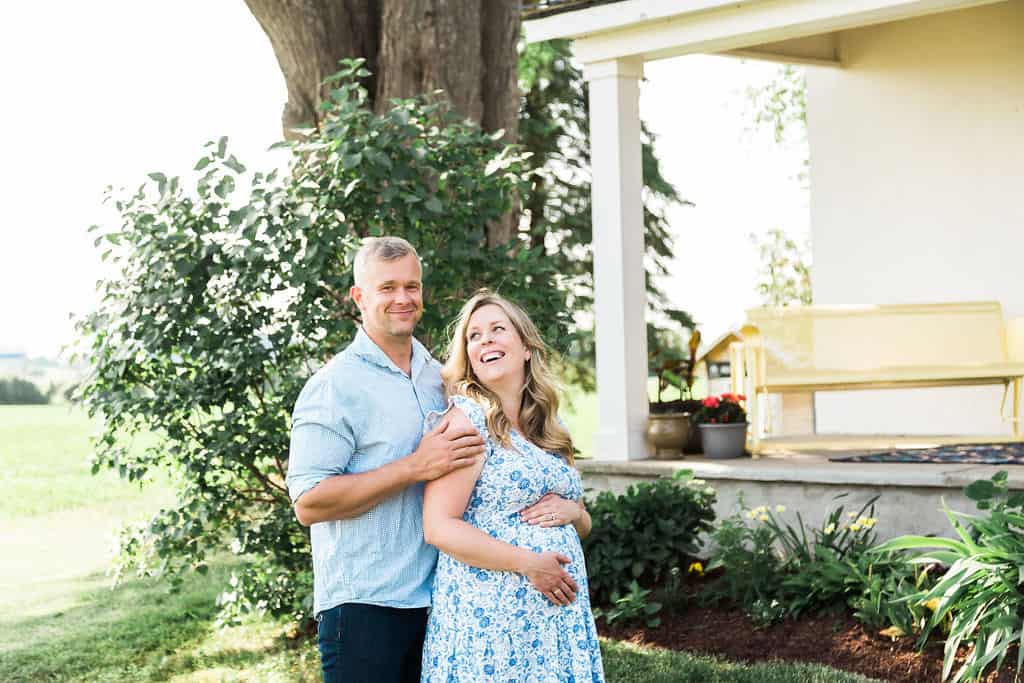 Picking a Name
Now we need to narrow down names. It is really easy to find girl names we both like, but boy names are turning out to be much harder. My sister had her twins earlier this month and we kept saying we'd wait until they were born before we would really start thinking about it. She had two baby names to come up with, so she definitely deserved first dibs. Now we have carte blanche to pick and still haven't come across a name that we both love.
With our extended family and friends, ELEVEN babies will have been born between last November and when our little guy arrives in September, so we've seen lots of name ideas floating around!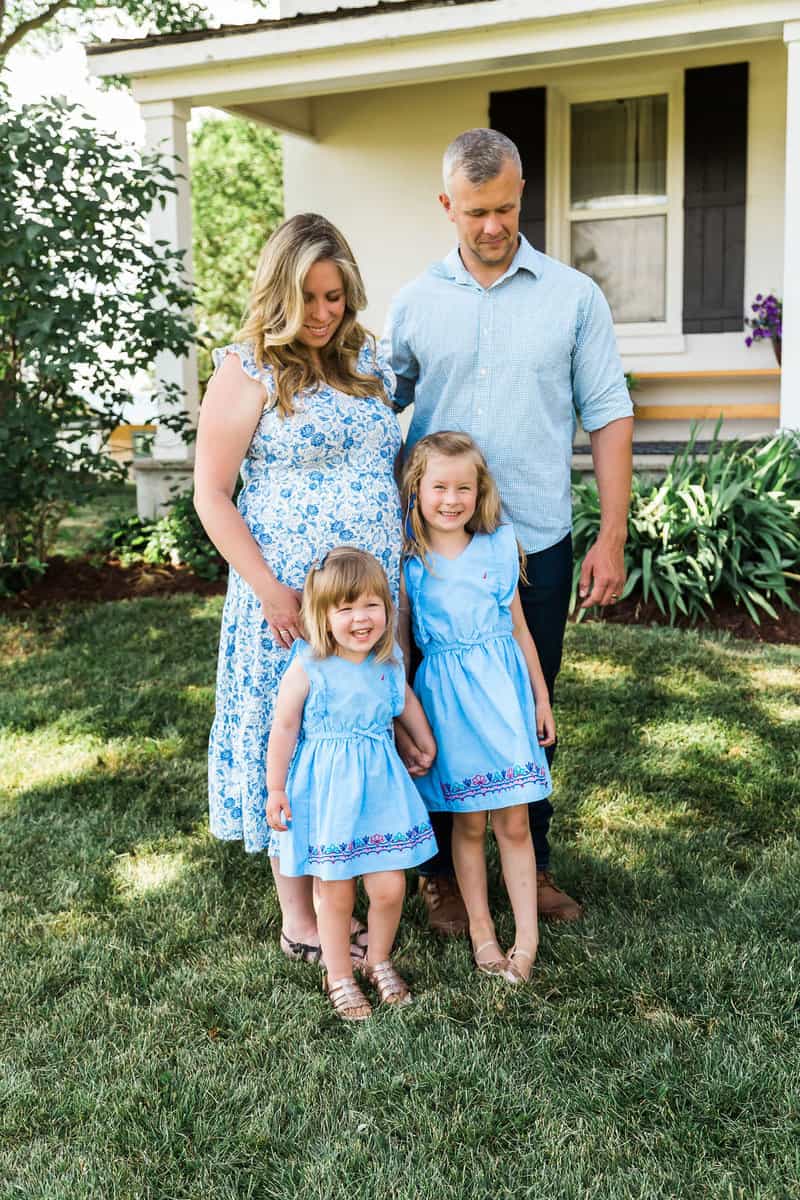 Getting Lots Done Before He's Here
Lucy was born at 41 weeks and Rosie was 38 weeks….so we probably have about 9-11 weeks until he gets here and there is still so much to do before then. I did come across the Third Trimester To-Do List from when I was expecting Rosie, and I'll be using that to get ready in the coming weeks. It would be so nice to know we have everything done by September so we can soak up those precious newborn moments.
Most of what needs to get done isn't "baby stuff", aside from updating the nursery and washing all the baby clothes. Mainly it's about running the flower farm during the peak months of July and August, along with some outdoor projects we want to finish before he is here. We also want to enjoy summer with our girls when they're at such fun ages, so we're fitting in beach days, bike rides, and picnics as much as we can.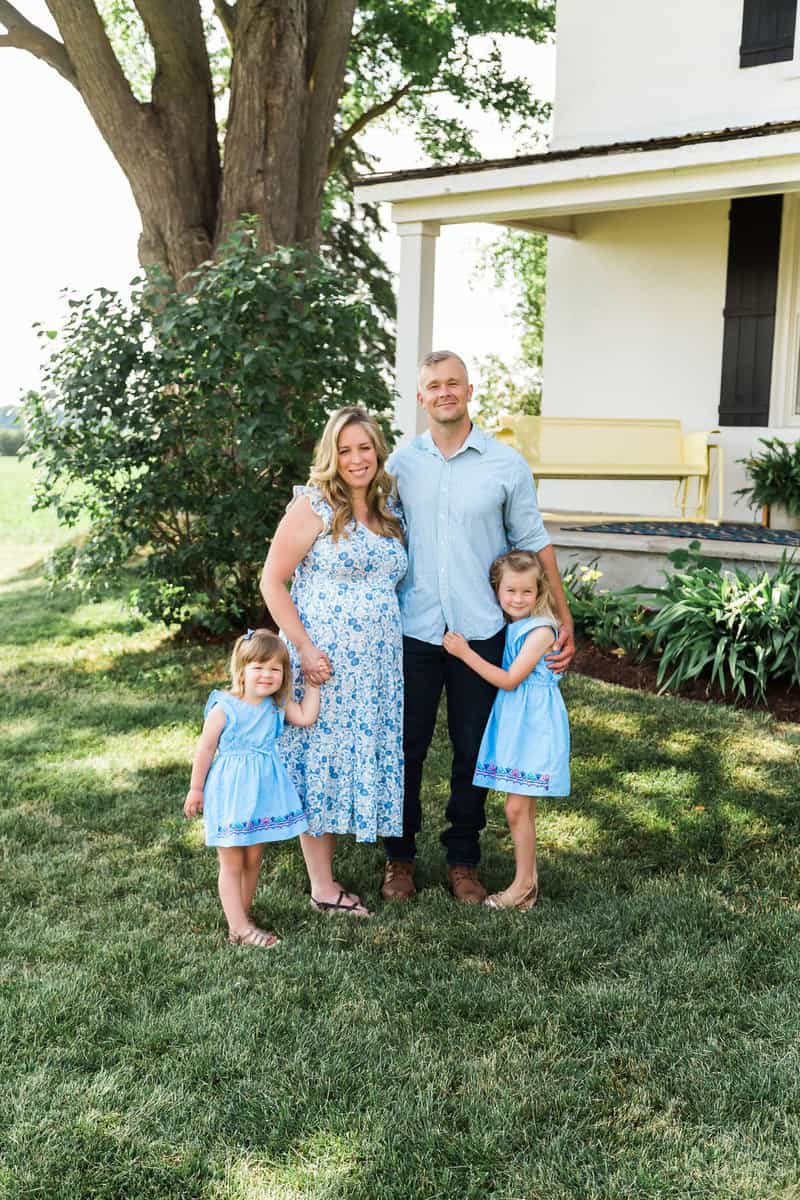 Hard to believe that before we know it, we'll be a family of FIVE!
Photos by Kim Balson Photography