Disclaimer: This post was sponsored by Comfort Works. All thoughts and opinions are my own.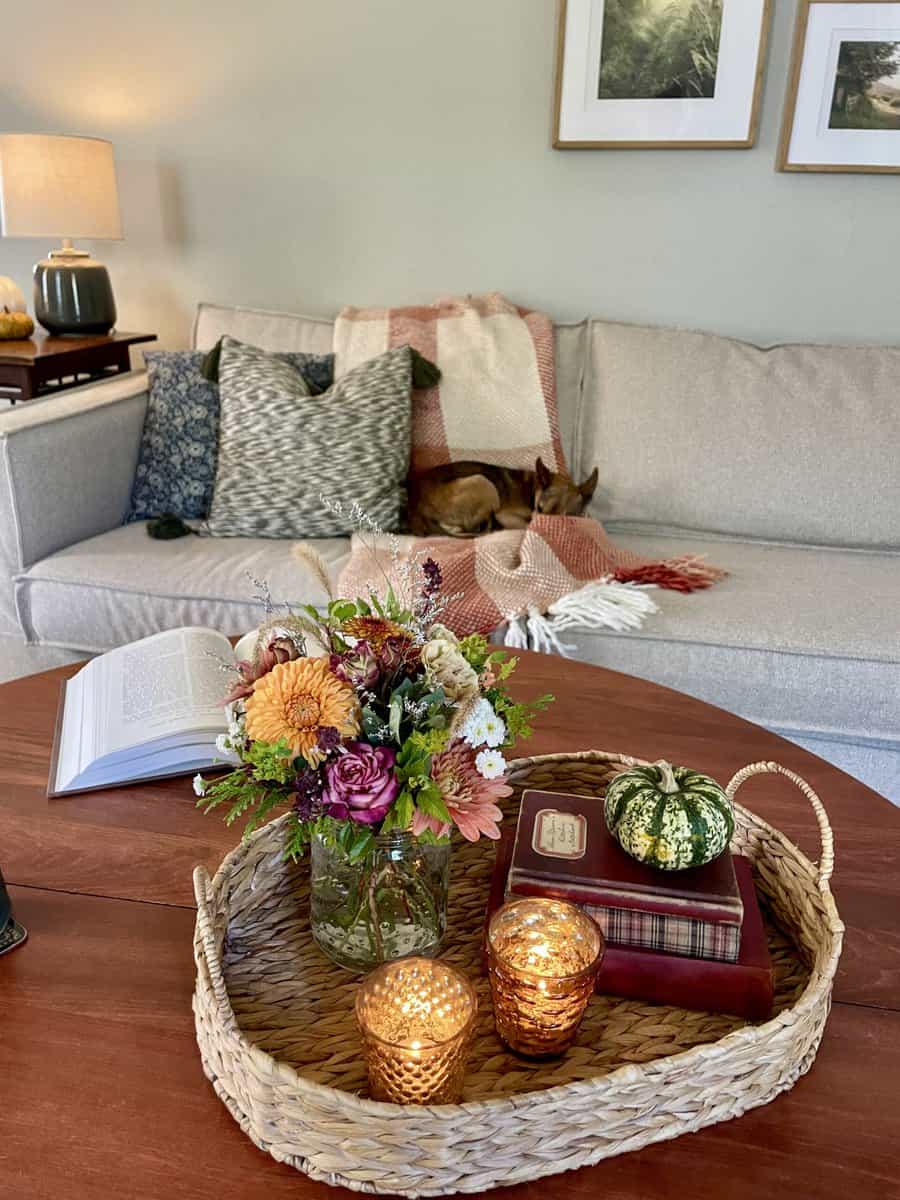 As we head into the cooler months of fall, winter, and the holiday season – many of us are spending more time inside. We start to make our homes more cozy and inviting for our families and visitors.
Our life outside the home can be busy and chaotic, so it's comforting to walk through the door and have a feeling of peace, relaxation…and coziness 🙂
1. Turn the Most Used Spaces in your home into a haven
When you're thinking about where to start, look at your home and how you interact within it. Pick the rooms you use the most and make them extra cozy. Every time you walk in, you'll get the equivalent of a big warm hug.
In our family, the living room is where we spend most of our time as a family. It's where the kids play during the day, we cuddle up for movie nights, and where my husband and I wind down in the evenings.
Earlier this year, I transformed our sectional couch using a custom made slipcover from Comfort Works. It completely changed not only have the couch looked, but also how the entire room felt. As we have transitioned from summer into fall, I see how versatile this slipcover is with the seasons.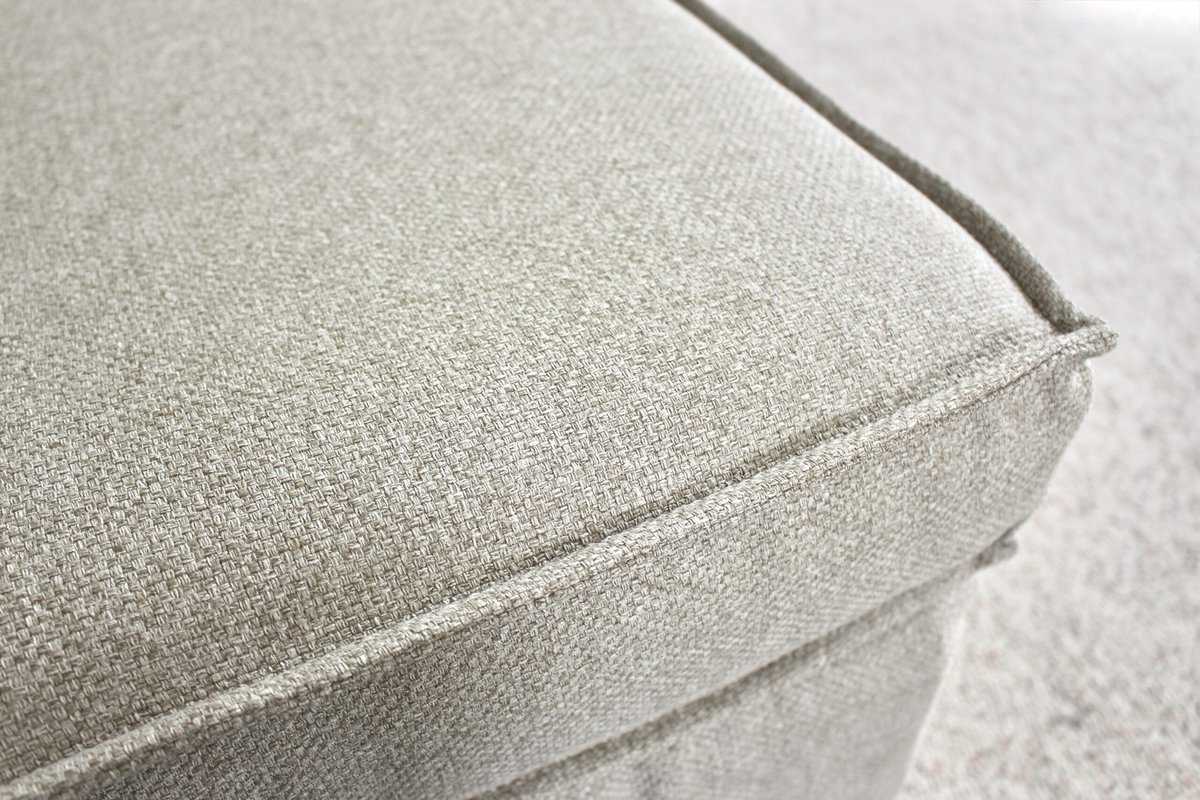 The fabric I chose for our Comfort Works slipcover is the Eco Basketweave in Oatmeal, which has a lovely woven look to it. It pairs really well with a chunky throw and textured throw pillows, both of which help make a room feel extra cozy.
The Thanksgiving Countdown Sale
Now is a great time to order a Comfort Works slipcover and take advantage of this sale!
Until October 18, 2023 use these promo codes:
Use code THANKS40 for USD40 off orders below USD500
Use code THANKS70 for USD70 off orders above USD500

*Promo codes are valid on orders of USD300 and above, until 11.59pm October 18, 2023. The guaranteed delivery date of November 23rd, 2023 does not apply to any orders that require measurement.
2. Set the Mood with Lighting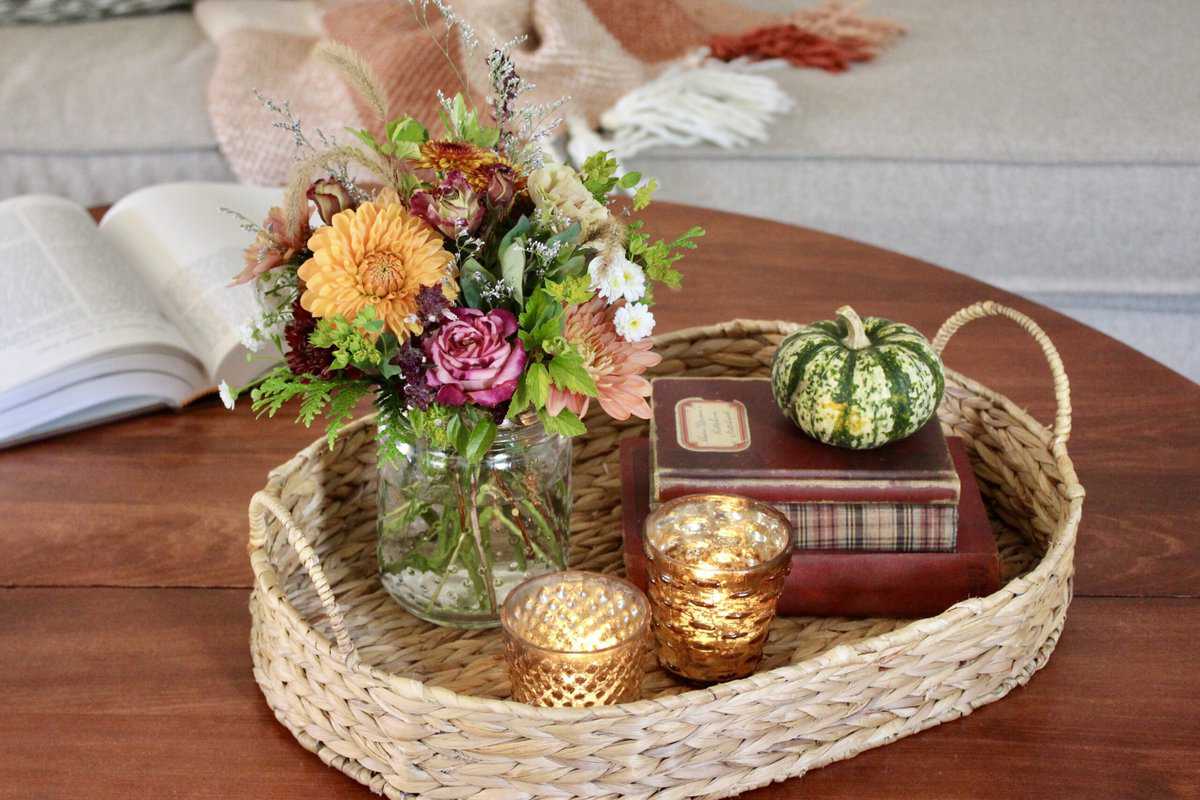 While overhead lighting is great when you're working on task, it doesn't lend itself to creating a cozy and inviting environment. Now that the days are getting shorter, I like to go around in the evening and turn on lamps or light candles. It adds light and warmth to the space, even on the coldest winter nights.
3. Bake delicious treats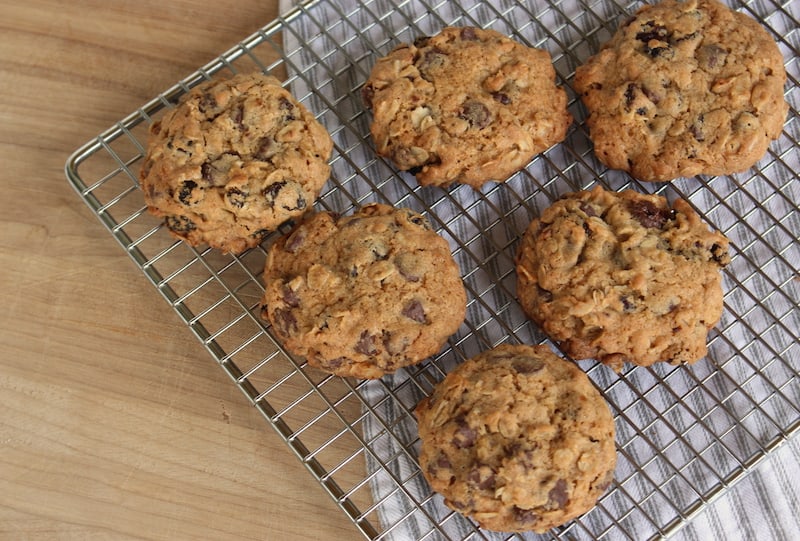 There is just something about walking in a home and smelling fresh baked goods that is so comforting.
Some of my favourites to make for our family or for when we have company over:
TIP: Make dough balls of your favourite cookies and freeze them. Whenever you wanted freshly baked cookies, just pop them out of the freezer and into the oven. Your house will smell like heaven within minutes.
4. Add fresh Flowers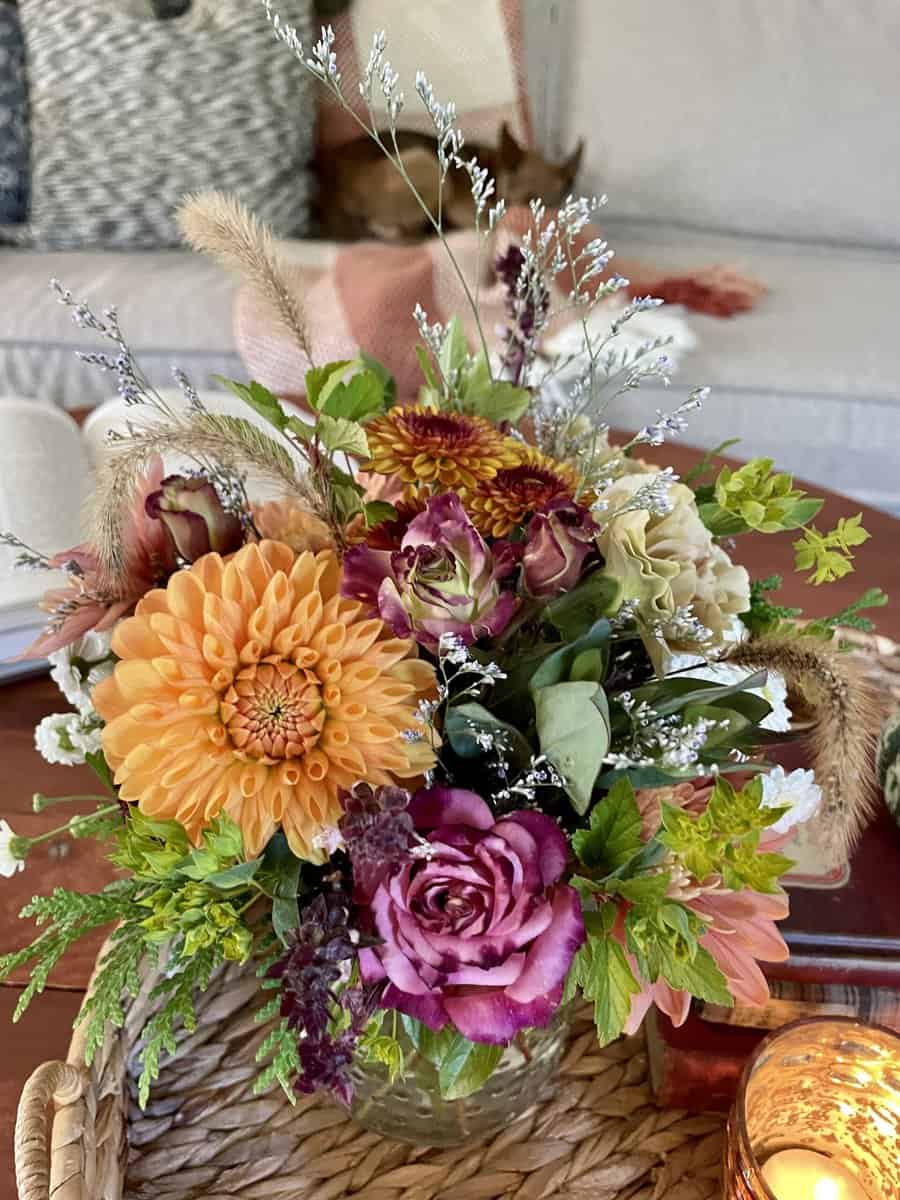 Now I may be a little biased about this because I'm a flower farmer, but there is something about gathering flowers, branches or even grasses and bringing them inside that is so special.
We're at the tail end of our flower growing season and these are some of the last treasures out in the field. The gem tones really ups the moody side of coziness and I love it!
5. Play Soft Music
Whether I'm making breakfast for the kids in the morning or working on a project, I really love to play calm and quiet music to create a peaceful atmosphere. In a world full of distractions and overstimulation, it's important to sometimes turn off the TV, and switch off the radio shows, podcasts, etc. Find or create a playlist that is heart warming and calm, rather than loud and chaotic. Our family has been loving this whimsical playlist in the mornings and this soothing jazz on low in the background at dinnertime.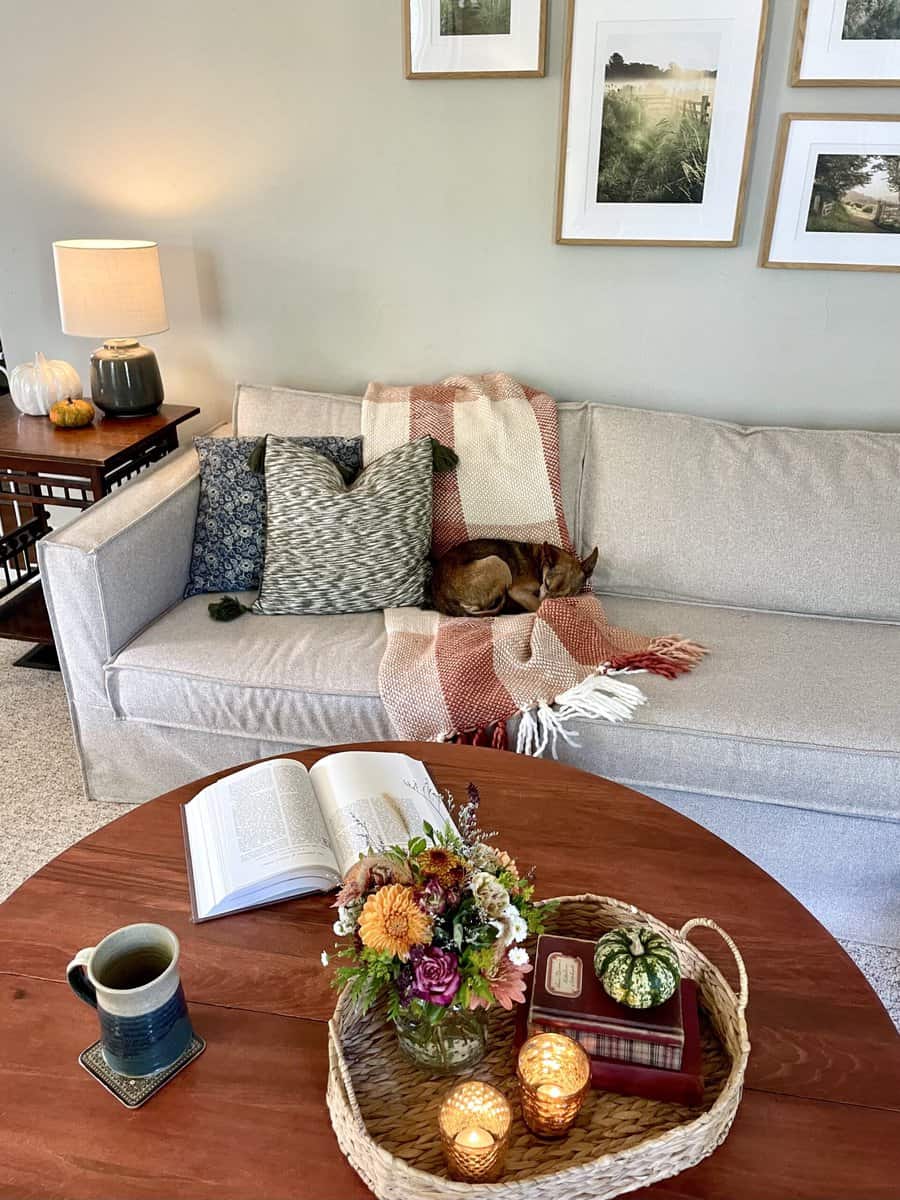 I hope these suggestions help you create your own cozy haven at home for yourself and your loved ones. If you have a tip to share, pop it in the comments below!