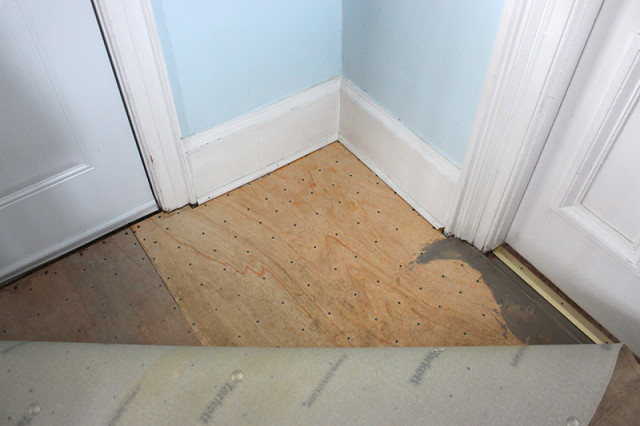 Last week in my One Room Challenge update, I had shown how I'd pulled back our old sheet vinyl floor to see that there was subfloor underneath. My plan had shifted to maybe just putting real tile down on top of the subfloor, instead of the vinyl we'd look at initially.
A local contractor came by to look and see if tile is doable and suggested pulling up the subfloor because it should probably be replaced anyway, and there was a chance that there was old hardwood underneath. After chipping a little of it away myself and finding some hardwood underneath, I was able to convince Garrett to rip up all the subfloor on the weekend.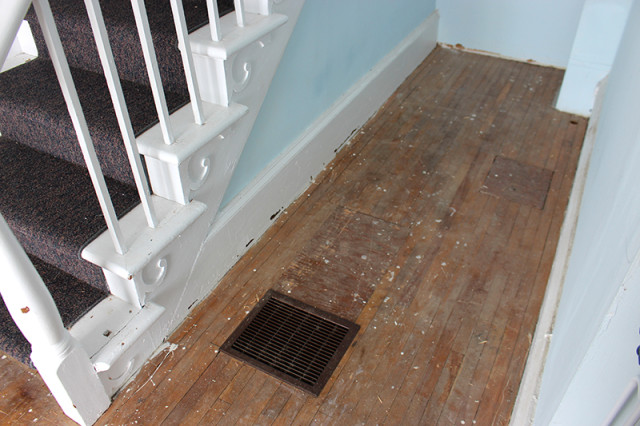 What we found underneath was 115 year old oak flooring. I was so excited.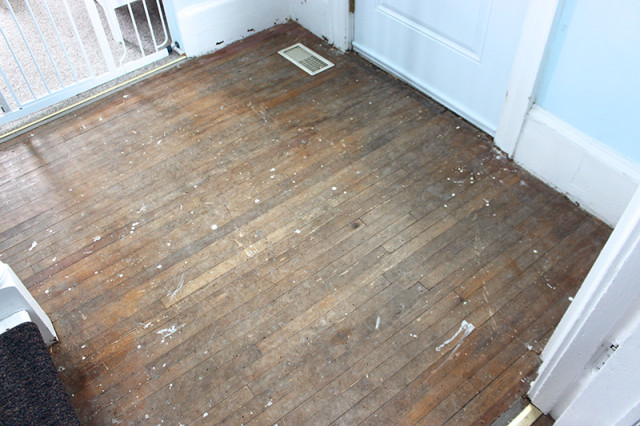 There is some damage, lots of nail holes, lots of sanding to be done and two plywood patches that need to be replaced, so we're weighing our options right now on what we should do.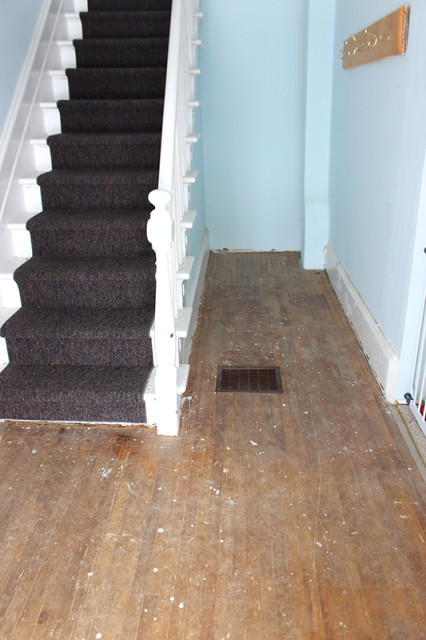 Do we repair and refinish these floors? Put new hardwood over top? Or go back to the tile idea? I'm going to be doing more research over the next two days. When we thought we had to leave the vinyl I had planned to use inexpensive vinyl tiles to fix it up for now, but with this new development, we have to look at everything involved, including the budget.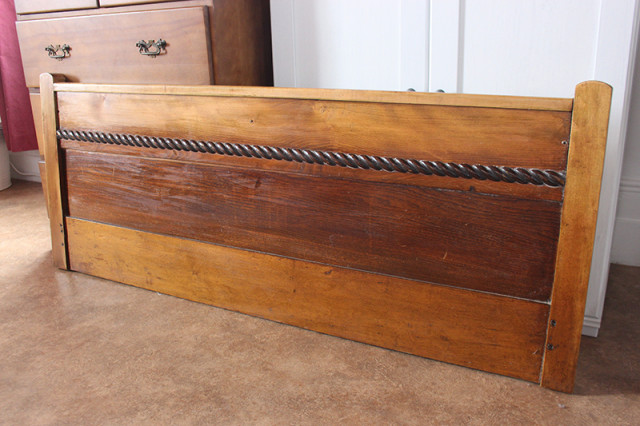 In other news, I started planning out the coat rack I'm going to make using this antique headboard from my great aunt's farmhouse. For years it was hung up as a headboard at my parents' rental cottage but when they didn't need it anymore I jumped at the chance, even though I didn't really know what I'd do with it at the time. Now I'm thinking it would make a great new coat rack for the front hall.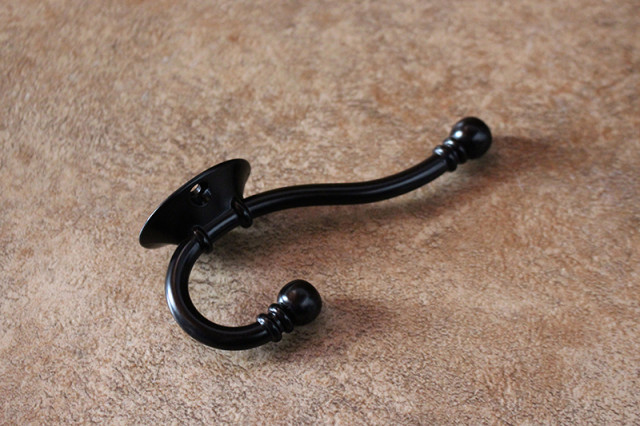 I found these vintage-style black hooks for a steal awhile back and picked up a bunch for projects.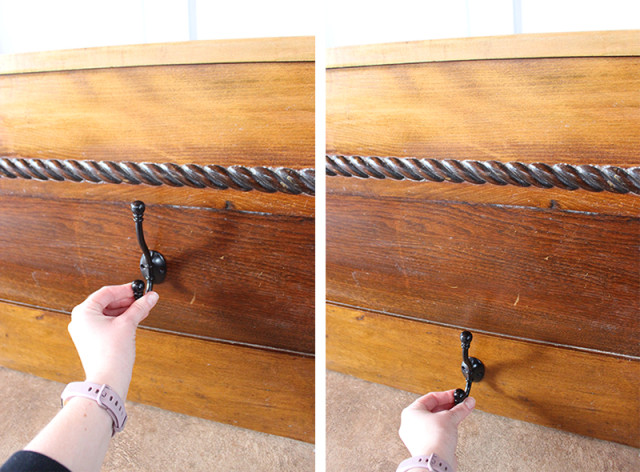 I'm thinking I'll do 5-7 hooks, but now the debate is whether I should put them along the middle section or the bottom section. What do you think?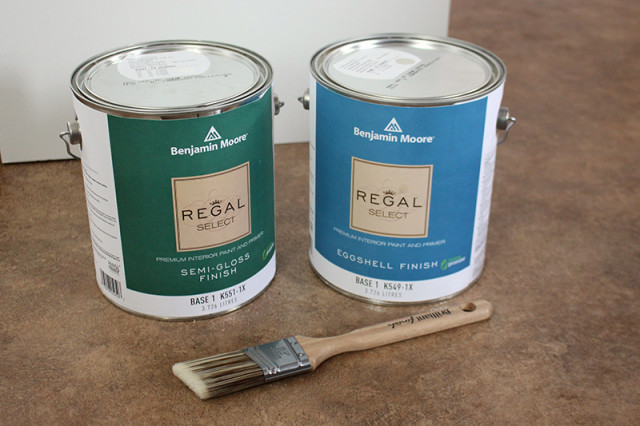 I also picked up the Benjamin Moore paint colours that I selected last week and I CANNOT WAIT to get painting this weekend. Seeing as I'm pregnant right now I'll be leaving the majority of the painting up to Garrett, but when I'm helping I'll be taking extra precautions. Benjamin Moore's Regal Select paint is zero VOC and low fumes and with the front door and windows open, it will be a very well ventilated area. I'll be steering clear of ladders of course, and making sure to wear protective clothing, including gloves and a mask.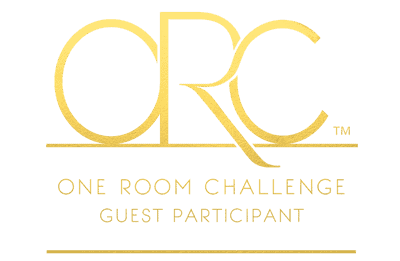 Be sure to stop by every week for the next six weeks to get an update on the progress. Check out the One Room Challenge blog to see all the other participants as well.
FARMHOUSE ENTRYWAY – ONE ROOM CHALLENGE