Disclaimer: We were kindly gifted passes to some of the local attractions in Niagara Falls. All thoughts and opinions are my own. We had a great time and would highly recommend it.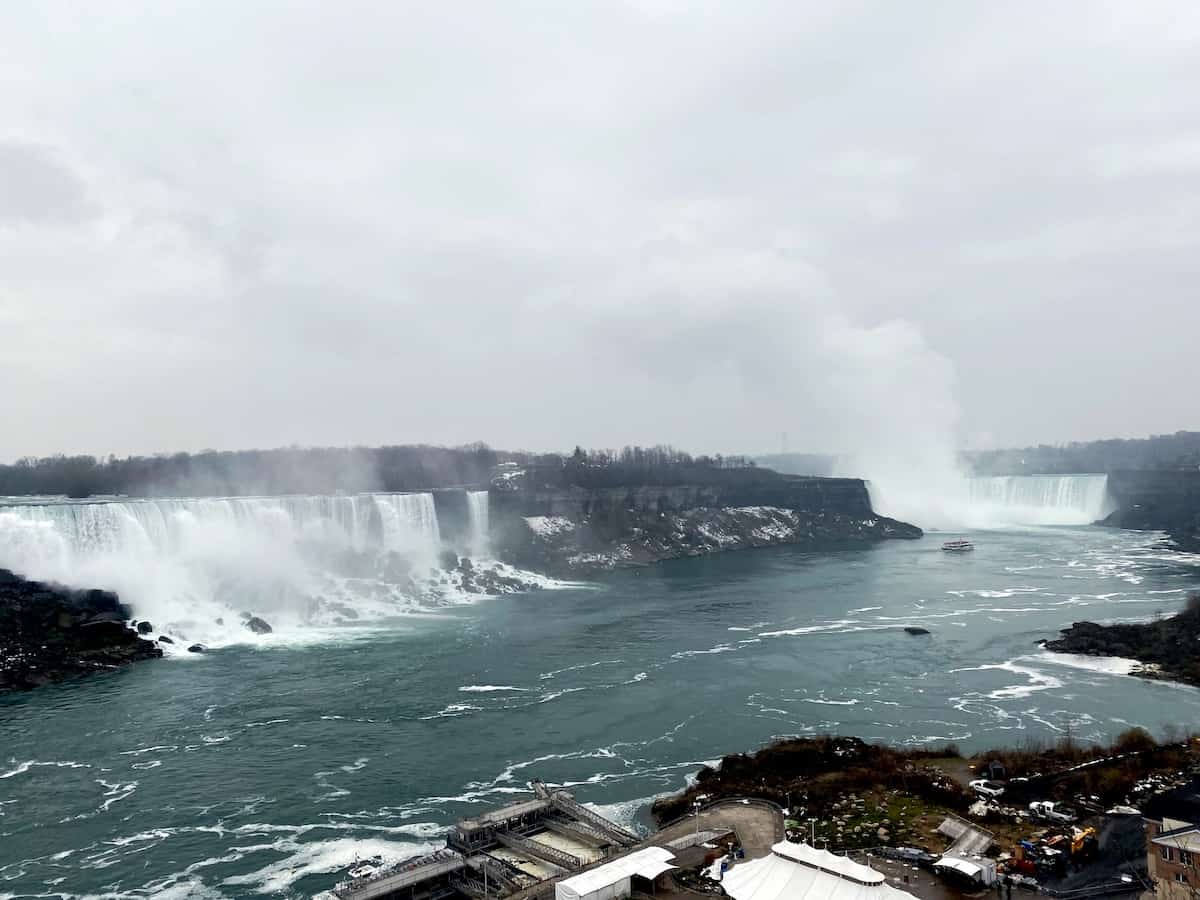 Last week we took a mini vacation to Niagara Falls, Canada with our three kids (6, 4 and 1.5 years old). This was the third time we have done this trip with little ones, and over the years I have figured out what works for a great getaway with kids when planning a trip to the iconic Niagara Falls.
Visiting Niagara Falls is a family tradition dating back to my great-grandparent's honeymoon in the 1920s. They were on the Maid of the Mist boat tour when someone went over the Falls in a barrel. Since then five generations of my family have taken vacations there. Over time Niagara Falls and the surrounding area change with the times and still remain a classic tourist destination.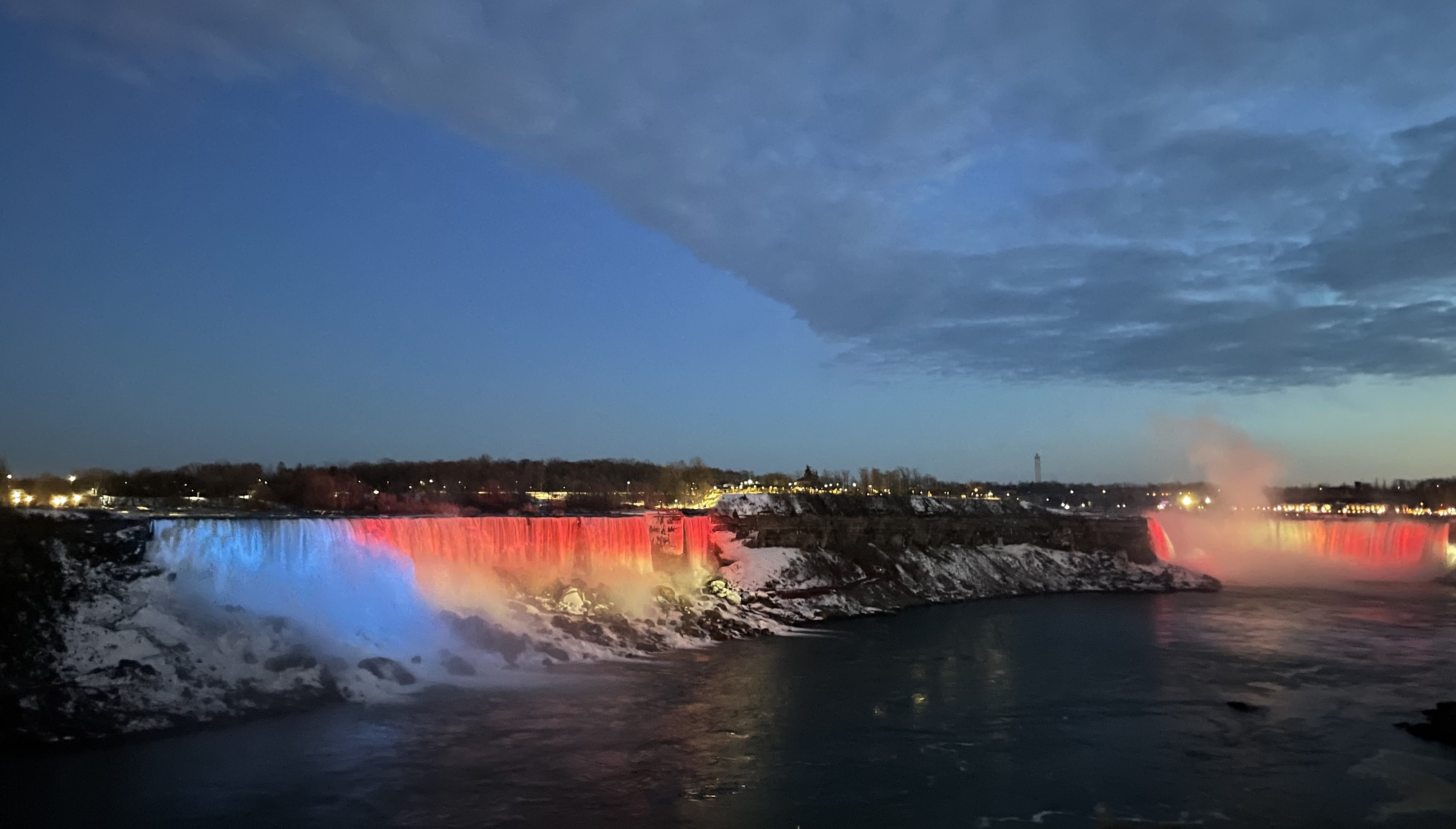 Located just two hours away from Toronto, Ontario – Niagara Falls is the natural border between Canada and the United States. On one side you have the Canadian Horseshoe Falls and on the other are the American Falls and smaller Bridal Veil Falls. At dusk, the entire Falls are illuminated with hundreds of energy-efficient LED lights. Check the schedule for times throughout the year.
Visiting Niagara Falls with Young Children
The tourist area of Niagara Falls, Canada has two different districts: Fallsview with its world-famous waterfalls and Clifton Hill with its attractions. Both are worth visiting and are only a 20-minute walk from each other.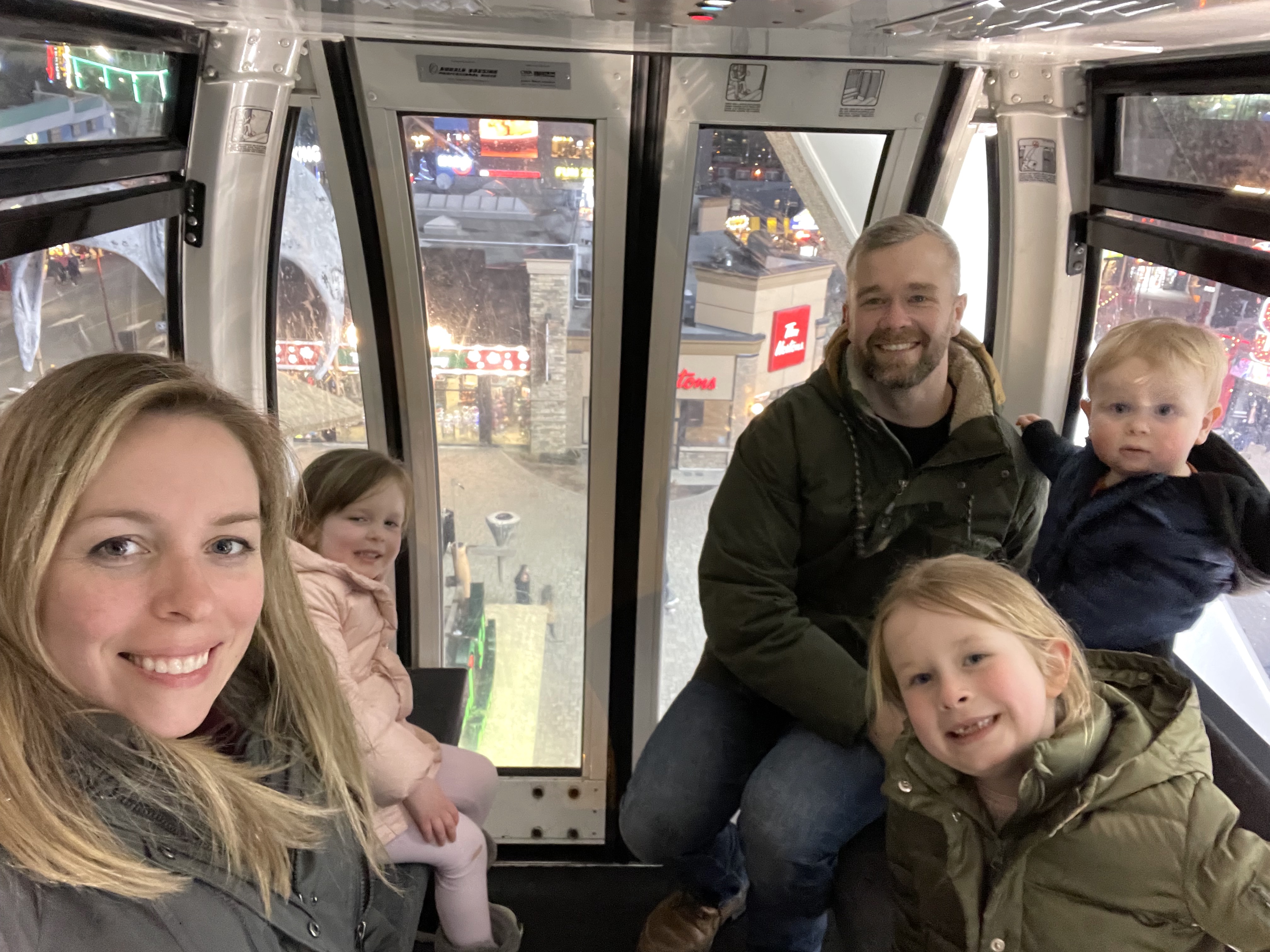 Previously we have spent more time in the Fallsview area, but this time we wanted to let the kids experience more of Clifton Hill.
Table of Contents
Clifton Hill Fun Pass Attractions at Niagara Falls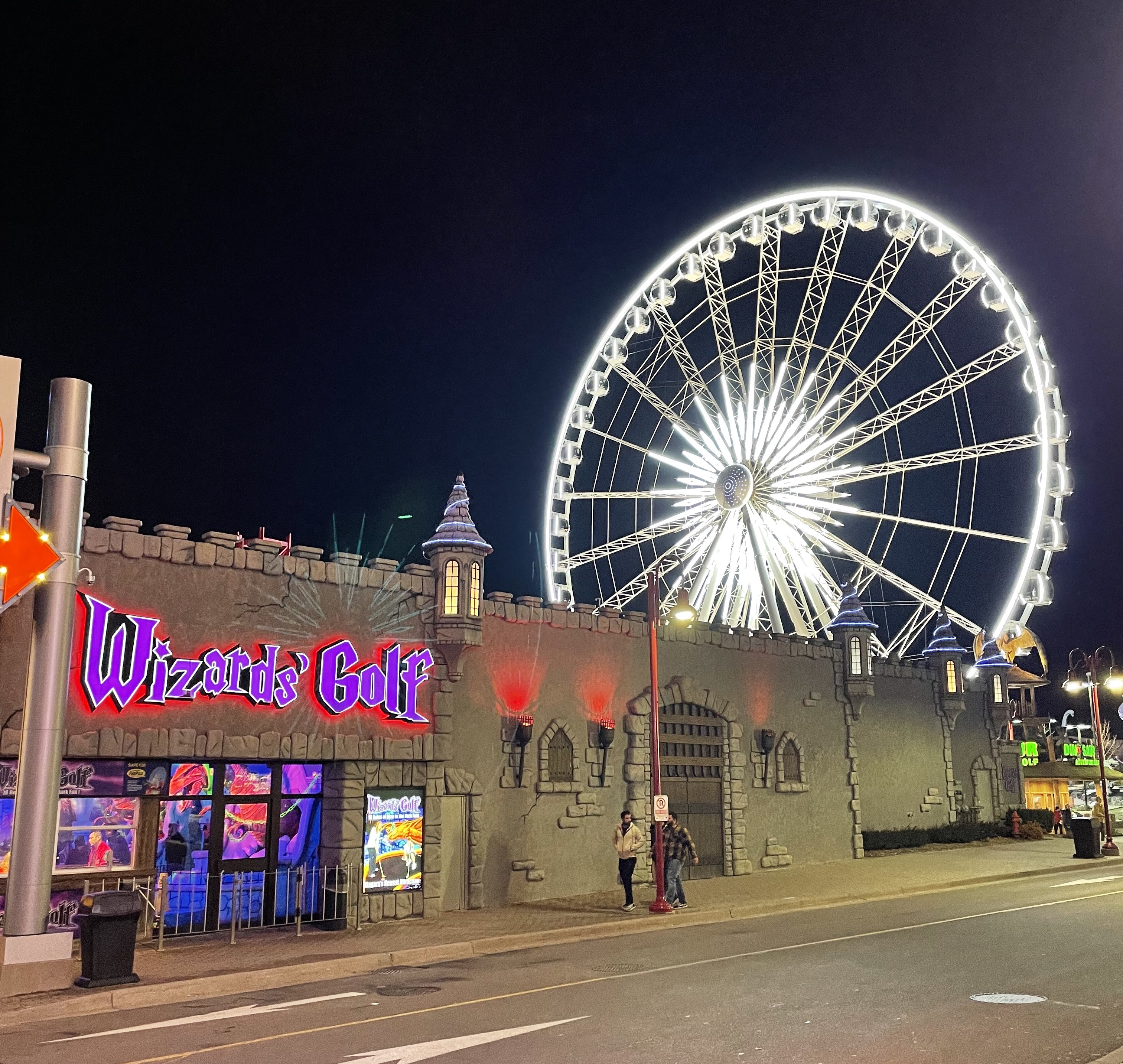 I was kindly gifted tickets to some of the CliftonHill.com attractions, including the Clifton Hill Fun Pass. For one great price, you get to experience 6 different attractions including mini golf (indoor Wizard's Golf or outdoor Dinosaur Golf), two motion rides, Movieland Wax Museum, tokens for the Great Canadian Midway and the iconic Niagara Skywheel. It is an exceptional value for everything that is included in the one ticket price and it saved time by just showing our passes each time, rather than waiting in line to pay for each attraction. The passes are also valid for one year after purchase, so you can spread them out over a multi-day trip like we did, or come back again for another visit.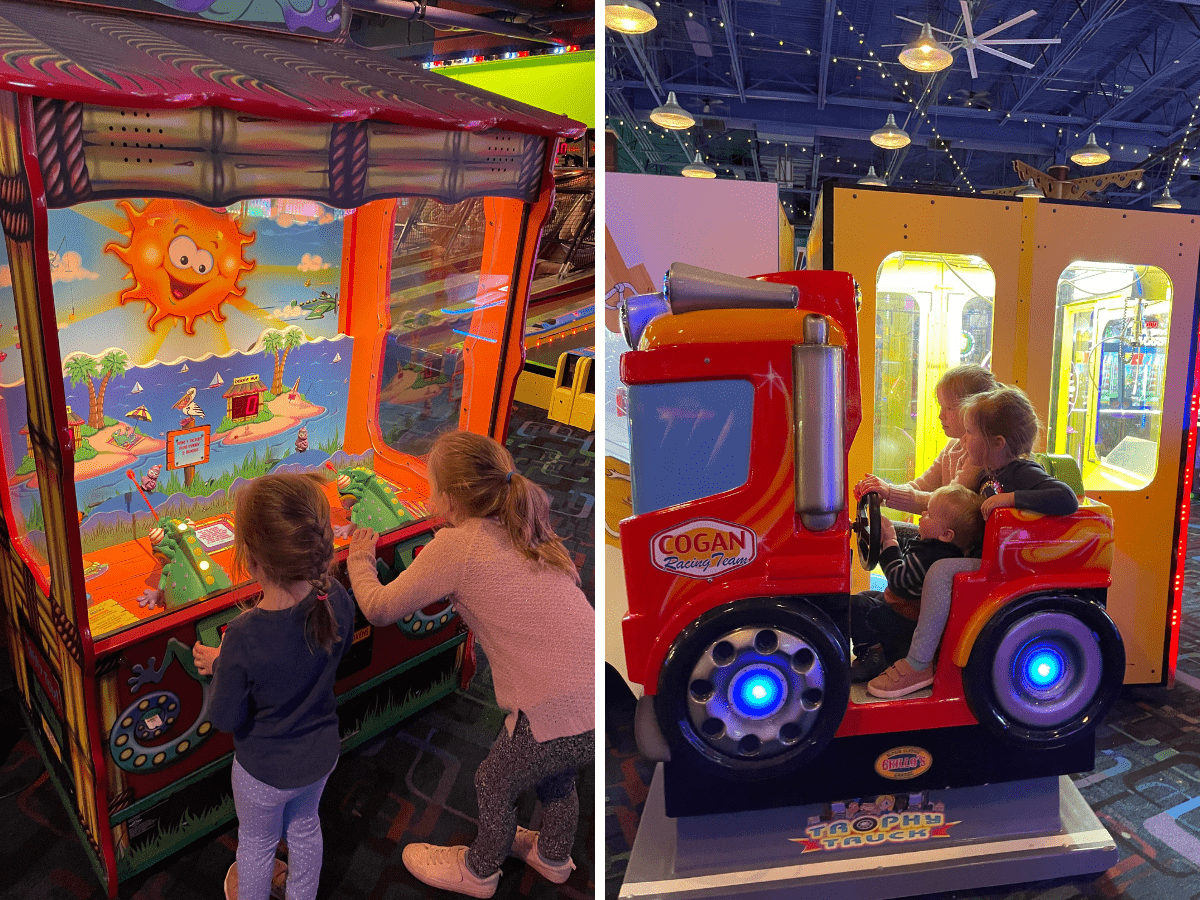 Our kids absolutely loved the Great Canadian Midway. There were games and rides that were great for every age. We even had fun giving the games a shot (it had been a long time since I played Skeeball!). The Cosmic Coaster motion ride and Ghost Blasters haunted amusement ride are also at the Midway and are included in the Clifton Hill Fun Pass.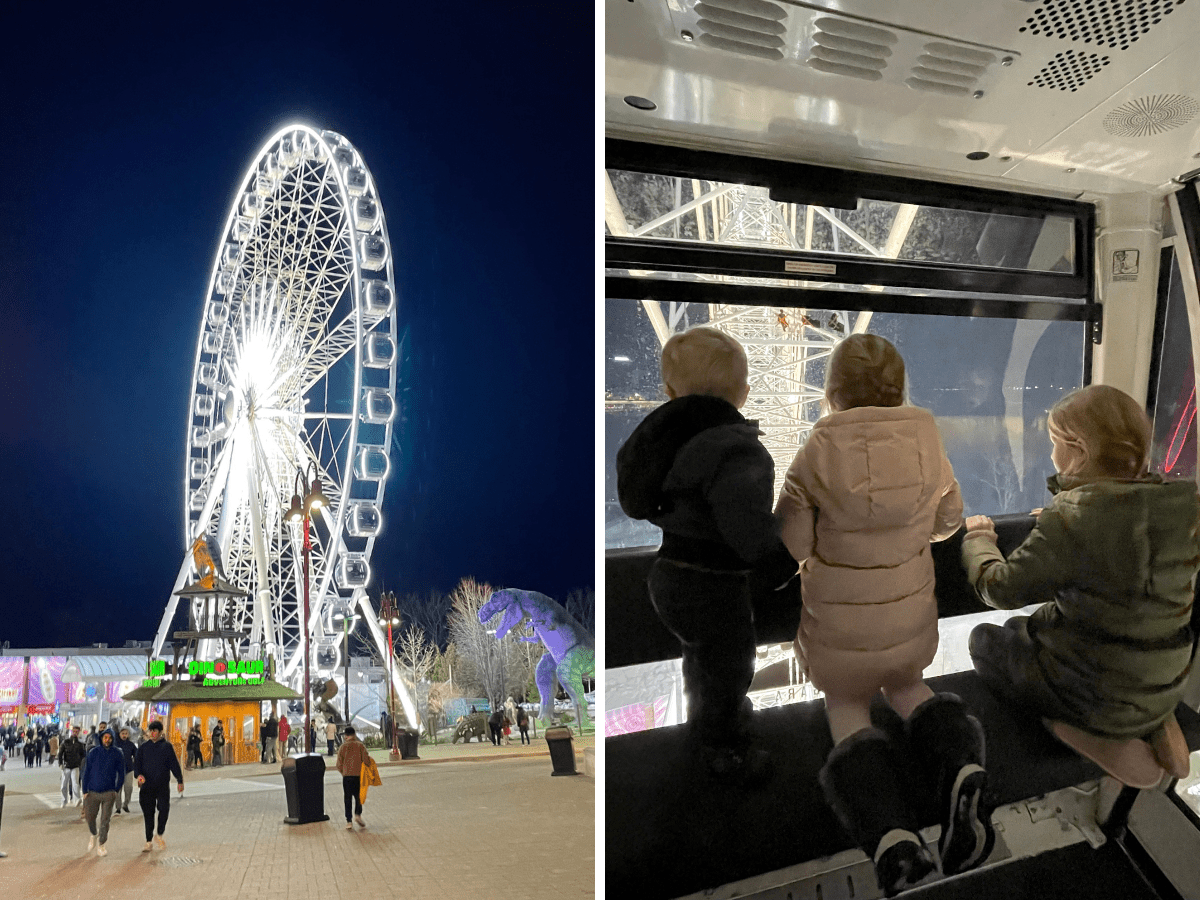 Right in the heart of Clifton Hill is the huge Niagara Skywheel. We had never been on it before and were really excited to experience the Falls from up high. The wheel takes you up 175 ft and provides a panoramic view of Niagara Falls. The gondolas are comfortable and temperature controlled. We went at nighttime to see the Falls Illuminations and the glittery lights of Clifton Hill.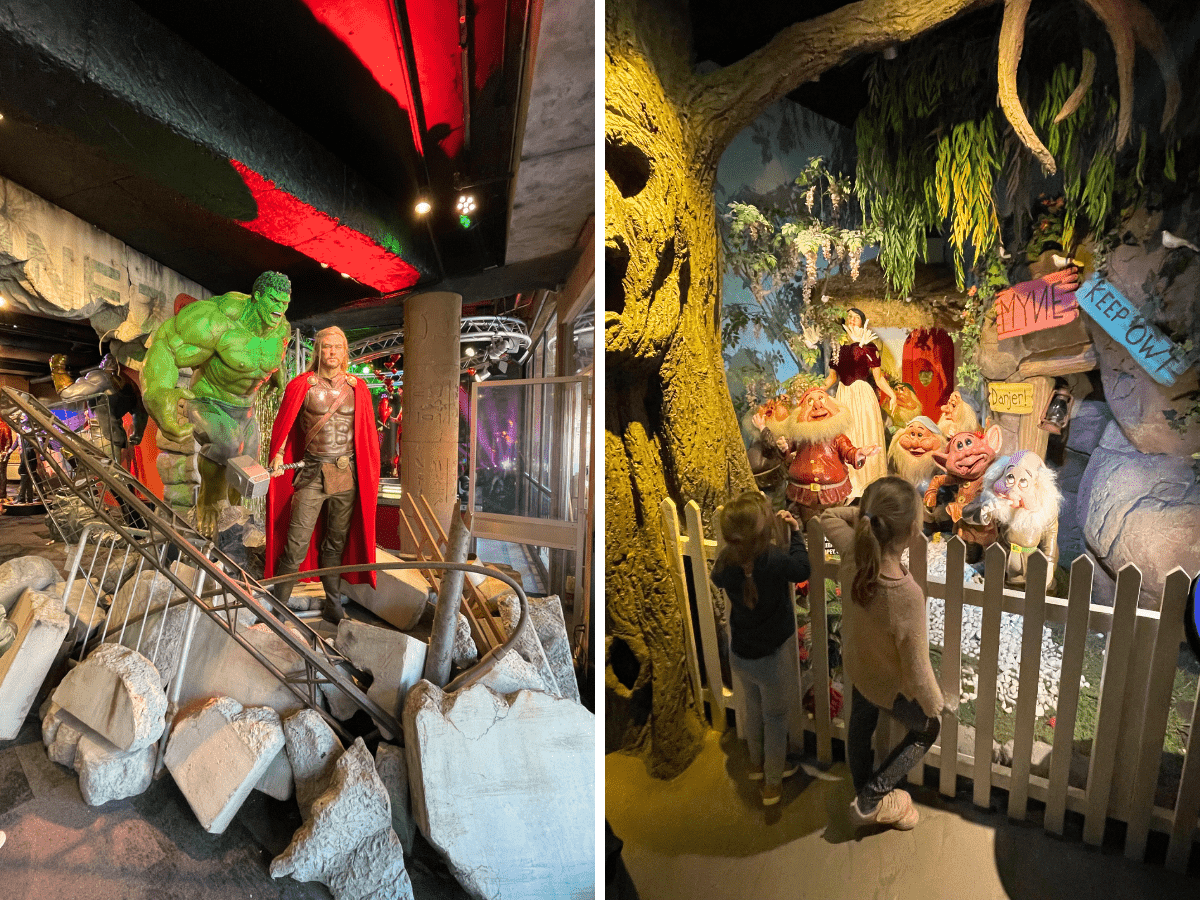 While our little guy dozed in the stroller, we walked through the Movieland Wax Museum with the girls. Every corner you turn, you never know what character will be there.
Ripley's Believe It Or Not in Niagara Falls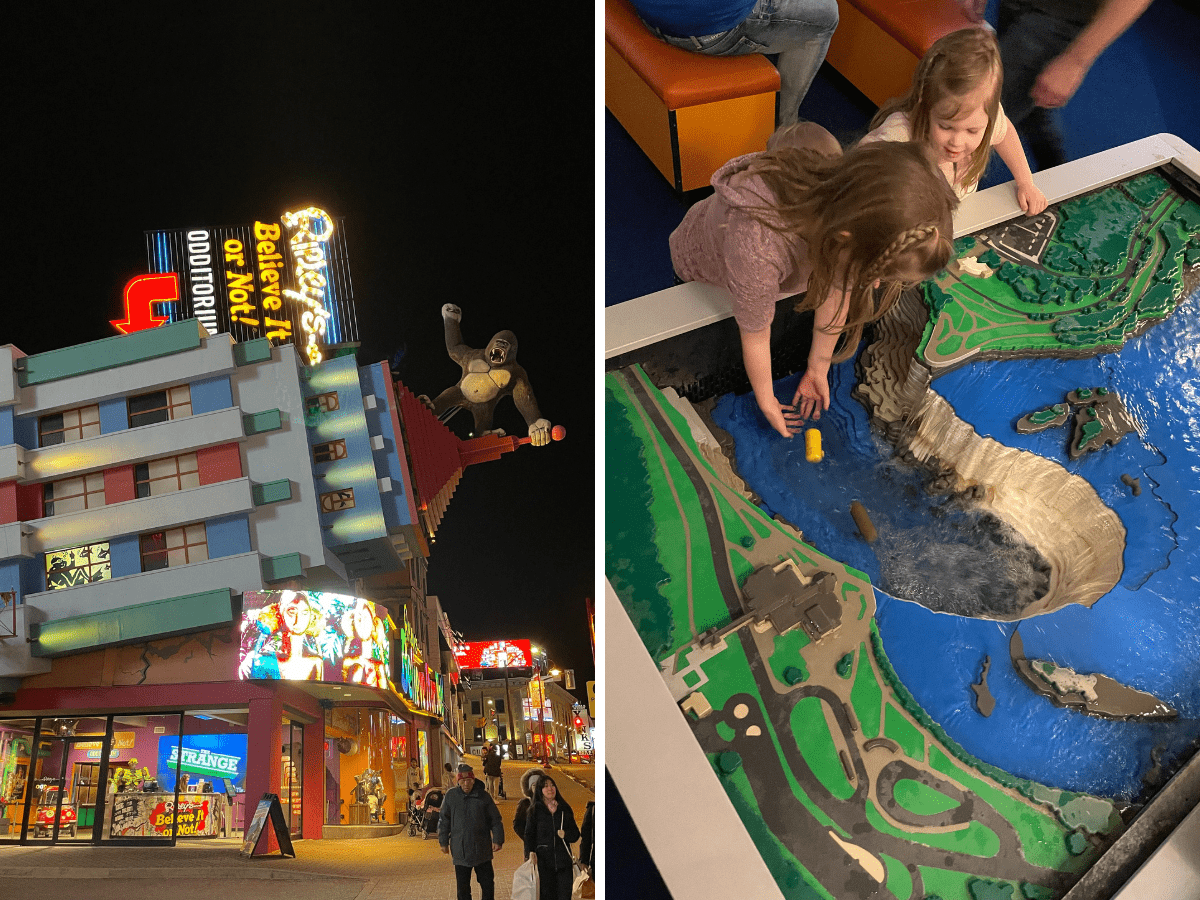 I was gifted tickets to Ripley's Believe it or Not, one of our family traditions when we visit Niagara Falls. From rare and unusual objects to hands-on science exhibits, there is something there for everyone.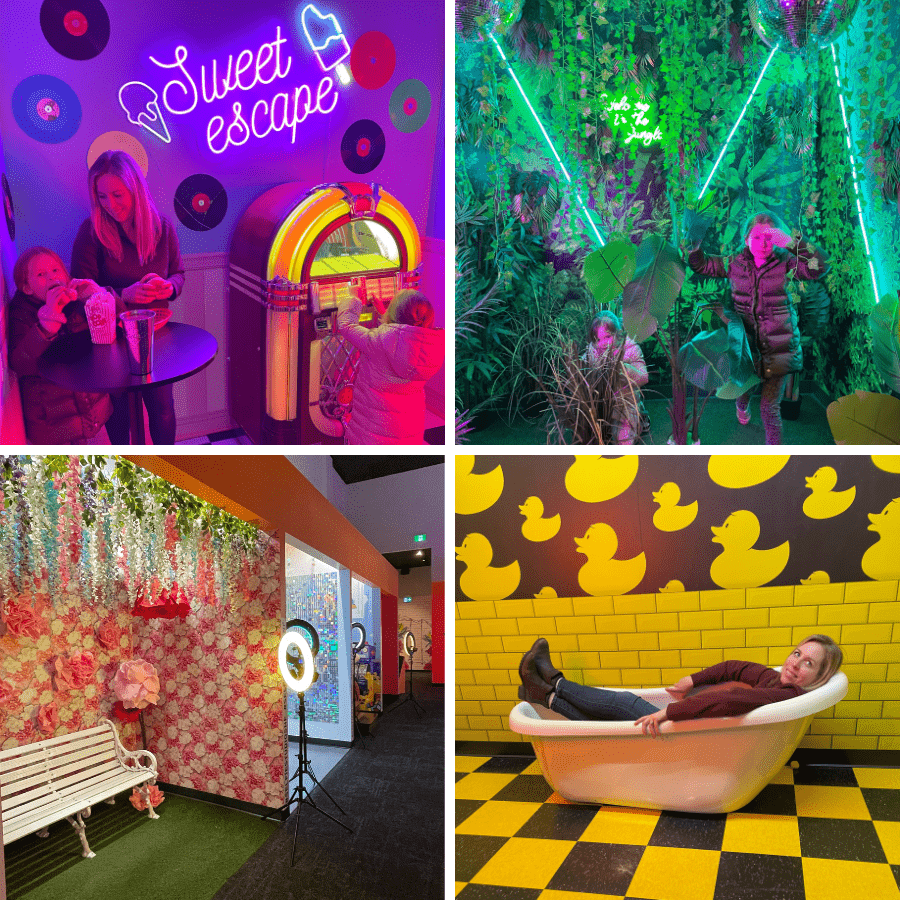 There is also the new Ripley's Selfie Studios at the top of Clifton Hill. We had fun playing around with the kids in the new creative studio spaces. Each room has a different theme, with a lighted phone stand to make it easier to capture a great selfie.
Niagara Falls Accommodations
For this trip, we stayed at The Falls Hotel & Inn, located at the top of Clifton Hill. We wanted to stay in this area to let the kids get the most out of all the attractions without too much walking. The location was perfect for us – we parked our vehicle the day we arrived and never needed it again until we left.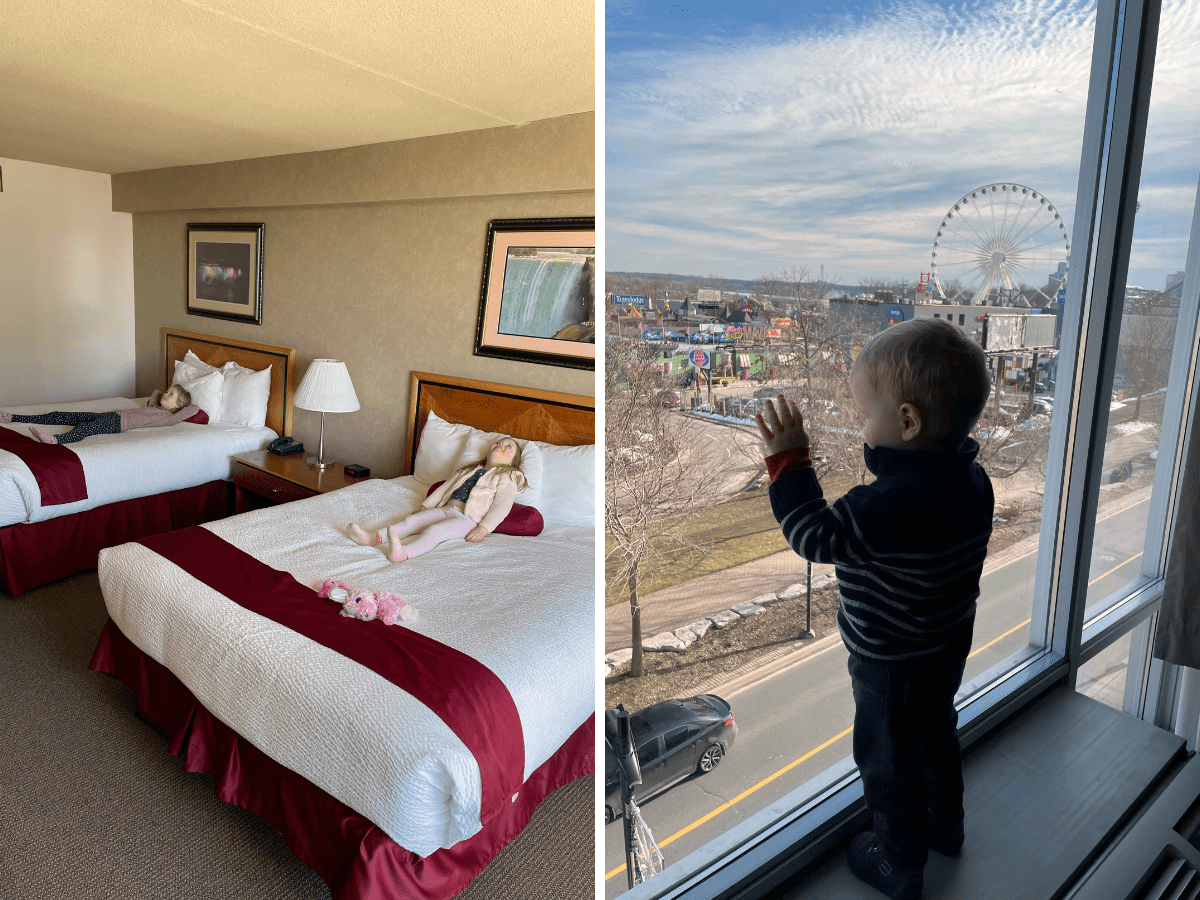 The hotel was clean and staff were friendly. Our room was a family suite, with two queen size beds and a living room alcove with a sofa. This was the perfect area to set up the baby's crib away from everyone else. He could go to bed, while still letting the older two stay up and hang out with us.
Previously we have stayed at the Hilton Niagara Falls in the Fallsview area, which has really nice rooms and amazing views. When we had just one toddler in a stroller, this was great because we could push her up and down the hills with no problem – a good workout for us too! With three kids in tow, it made sense to book closer to where we wanted to spend the most time.
Another great hotel in the area is the Clifton Victoria Inn at the Falls. My family stayed there when I was younger and always liked it, and I have since gone there with young children and had a great experience. They have a large indoor courtyard with balconies facing inward, and a pool.
Keep in mind that all hotels have additional daily parking fees, around $15-$25 per day of your visit.
Other places to consider staying nearby are the Great Wolf Lodge with its fantastic waterpark or the beautiful Niagara-on-the-Lake area. We have previously stayed at the Canterbury Inn there and enjoyed it.
Snacks, Meals & Treats in Niagara Falls
With Niagara Falls being a major tourist area, most restaurants and stores can be a bit more expensive than elsewhere in Ontario. While we knew we would be eating most meals out, there are ways to keep costs down. It also meant we weren't trying to keep three kids well-behaved in a restaurant multiple times a day.
I packed plenty of breakfast foods, snacks and treats to bring with us. Check ahead to see if your hotel room has a fridge or bring a cooler. We typically ate breakfast in our room, had snacks along the way and had an earlier dinner out, followed by treats in the hotel room at night.
What we pack on a road trip with kids:
fruit and vegetables, washed and cut
yogurt cups
cheese strings, slices or babybels
raisin boxes
baby food pouches or applesauce cups
granola bars (my fav nut free homemade ones)
cereal or homemade granola
chips, pretzels and crackers
cookies
large jugs of water to refill water bottles
reusable plastic bowls and spoons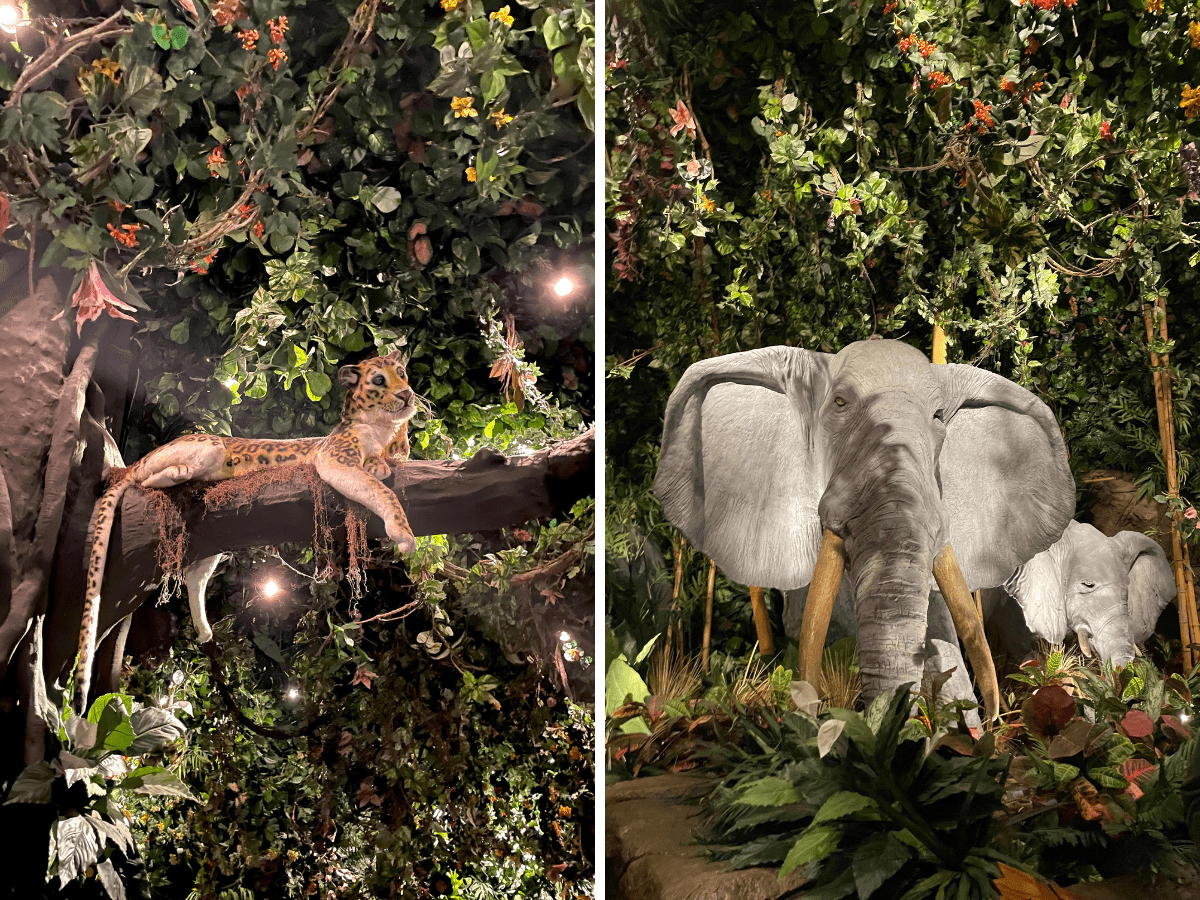 We also focused on treats and special meals that were more of an experience. The kids loved getting to visit the Rainforest Cafe for the first time (ask to be seated close to the animals!).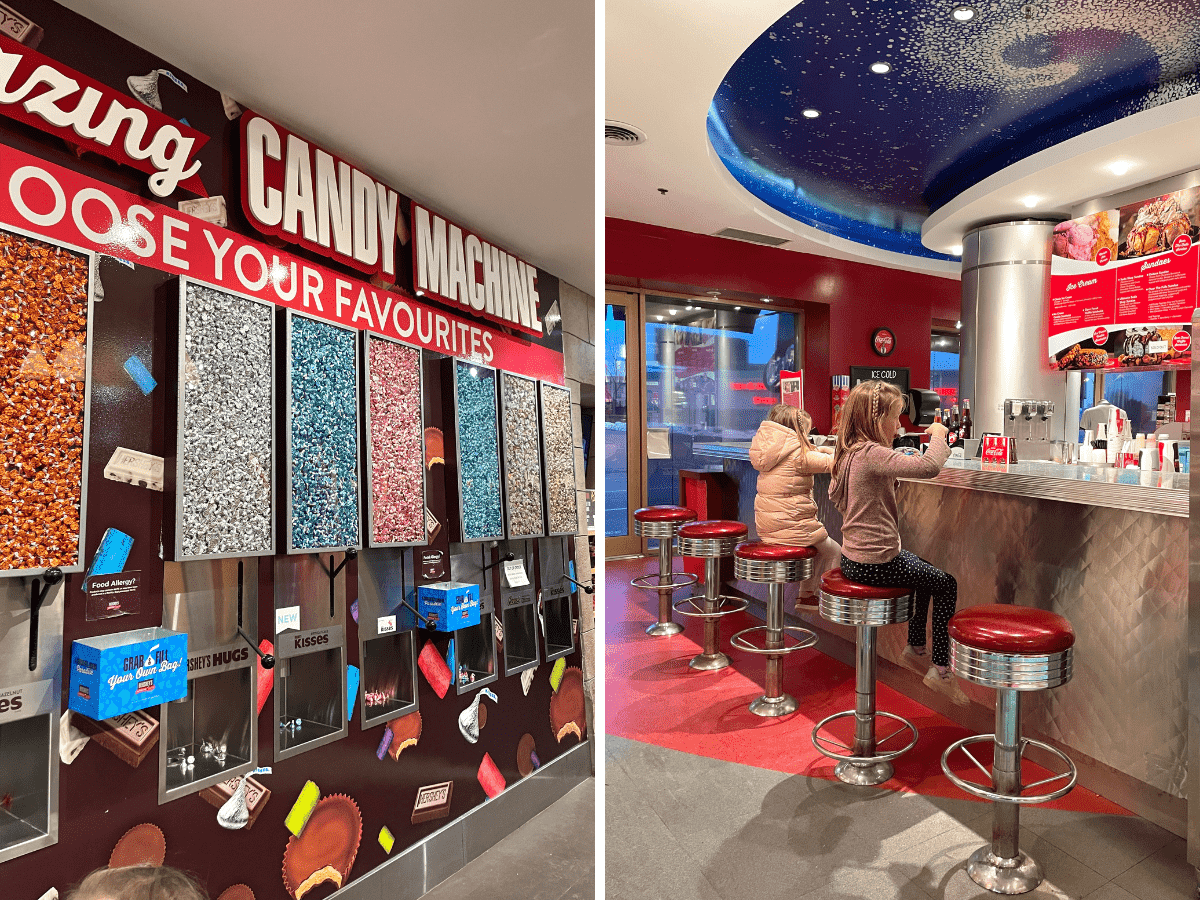 We also took them to Hershey's Chocolate World and Coca-Cola's Soda Shop for dessert one evening. They loved picking their favourite Hershey Kisses flavours and having a scoop of ice cream in a 1950s-inspired diner.
Other Places to Visit Nearby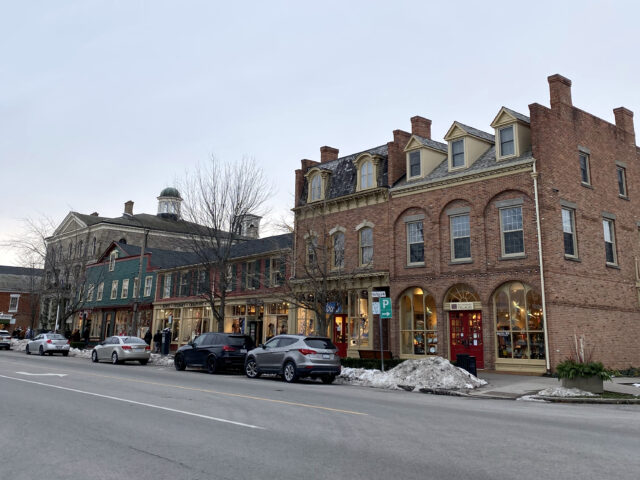 Niagara-on-the-Lake: One of the loveliest towns in Ontario is Niagara-on-the-Lake, just a short thirty-minute drive from Niagara Falls. It is beautiful to visit in the summer with all of the wineries but still a nice treat in the winter too. The quaint stores and trendy boutiques along Queen Street are great spots to visit.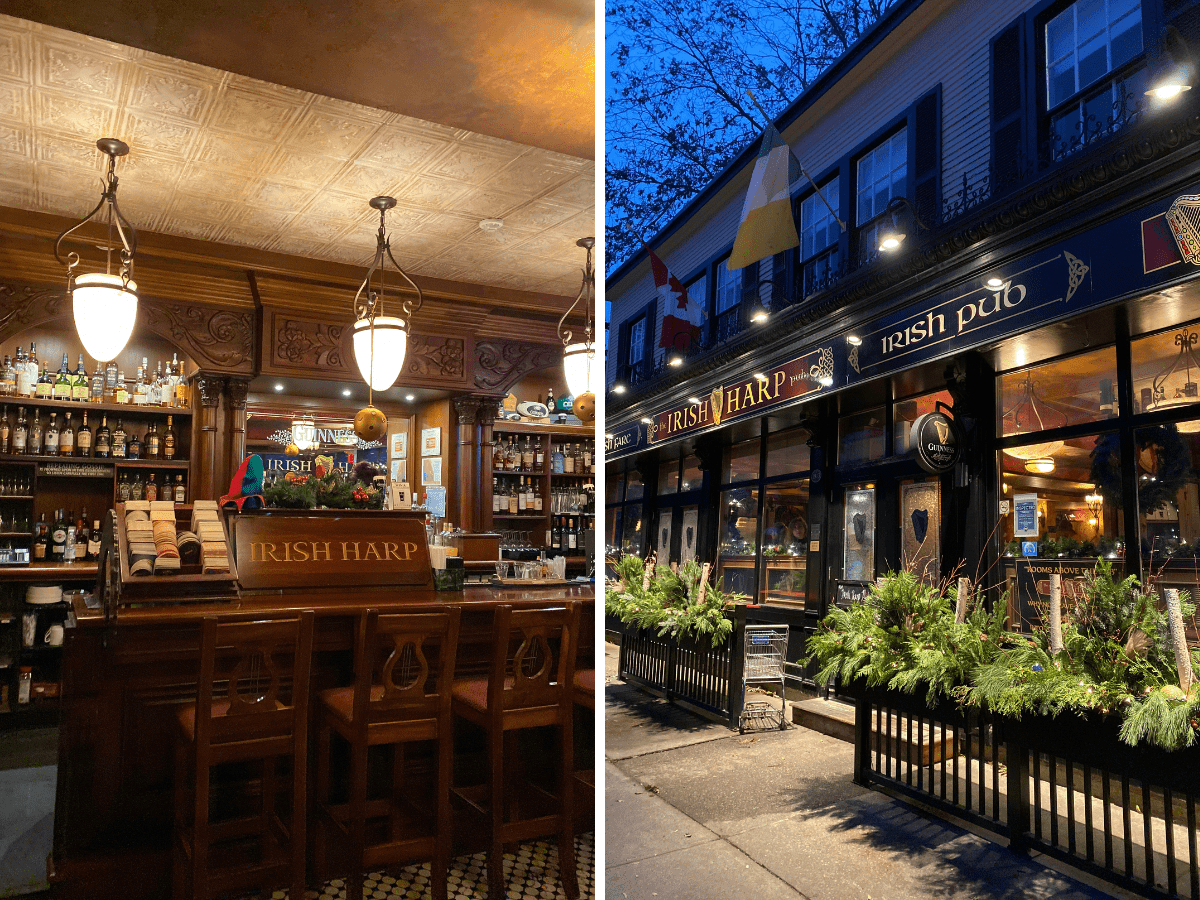 The Irish Harp Pub in Niagara-on-the-Lake is child friendly with a nice atmosphere.
US Border: The Rainbow Bridge border crossing is right at Niagara Falls. Whenever we are in the area, we like to pop over for a bit of shopping and lunch. This time we hit up Target (for the first time in three years!) followed by lunch at Olive Garden. The kids were thrilled to be in a different country, even if it was just for a few hours. You'll need a passport to cross over but Canadian children can also go through a land border with a birth certificate (check ServiceCanada for details).
Previous Family Road Trips
I hope this inspires you to visit Niagara Falls with your family. We love travelling with our kids and creating new memories together. Here are some of the road trips we have taken in North America with our children over the years: